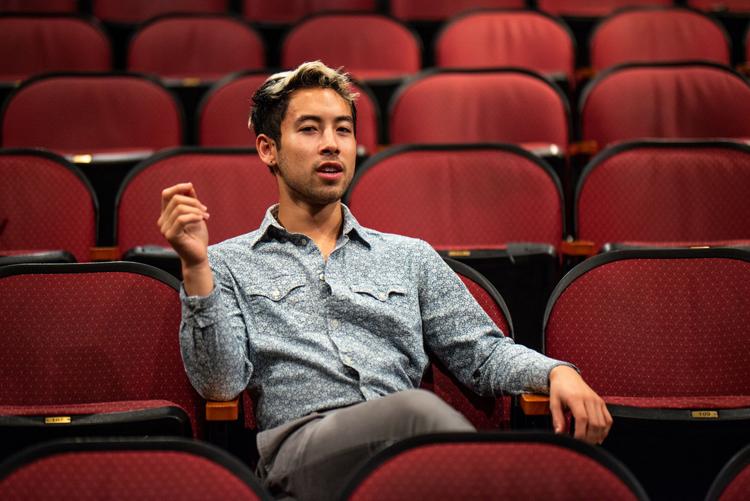 For over two decades, a rotating cast of comedians has been filling up the Ethnic Cultural Theater on Friday nights to crack jokes, tell stories, and laugh with people laughing at themselves. This is all done on a single condition: it's improvised. 
They're called The Collective, and collectively they're hilarious. 
A nice mixture of amusingly crude and profoundly aware, this improv troupe consistently manages to light up an audience on the whims of absurdity, human nature, and what's relatable. When attending their shows, you laugh not because the scenes they produce are perfect, but because the characters they create and emotions they convey somehow relate to your life. 
In improv, it's all about "approaching [it] from a grounded, authentic place as the performer," according to The Collective's co-director Mack Ikeru. While the troupe may be in character on stage, I can only imagine that the show they put on comes from a real place in each actor. 
However, being onstage, with the ability to showcase the character you embody and also a piece of yourself, takes practice. To be one of the roughly 16 members of The Collective, and to be one of the four they accept into their freshman class, you have be a committed, seasoned improvisor. And that is what has made The Collective successful and long-lasting. 
"There is definitely a bit of legacy when it comes to the group, and I'd say that we have a really great bar," Ikeru said. "Every new member is challenged, because the bar for the group is much higher than the average college group." 
With biweekly, two-hour practices, you really have to want to be there. New members are not only expected to know the fundamentals of improv, but they should show potential for growth to meet the high standard. 
"Really during callbacks we try figure out, okay would this person succeed, would they blossom, improvising with us?" Ikeru said. "Do they want it that badly that they would be at that bar by the end of the year?"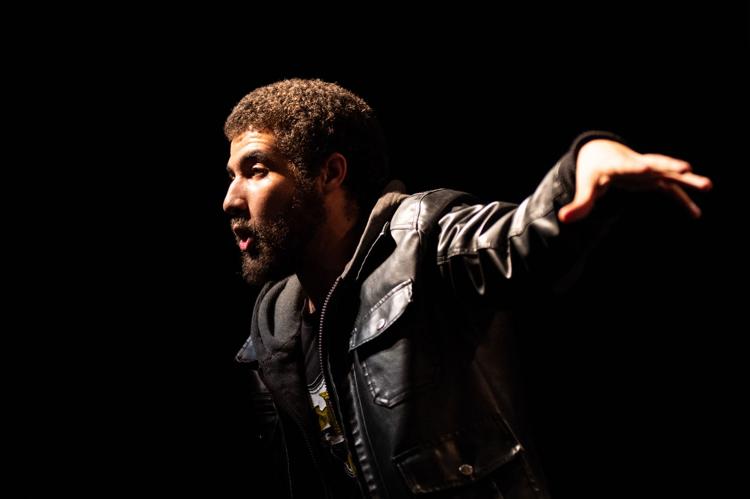 Another contribution to The Collective's success is how each member meshes with the group dynamic. This looks like filling in the next part of a story, acting out the words another improvisor is saying, or playing on someone's character development. 
"A big part of [rehearsal] is getting comfortable performing with one another, and getting to know each others' styles and pacing," Ikeru said. "We call it 'group mind' when everyone is on the same page about where the scene is headed." 
Beyond the synergy of the group, every improvisor needs a love for the art and storytelling. 
"I would define art as creating some sort of external stimulus to provoke an internal response in the audience that would create some sort of reflection," Ikeru said. "And I think that's exactly what improv does." 
According to Ikeru, you have more of a personal connection to the direction and meaning of a scene. For him, this is among the chief reasons he keeps coming back. 
"I feel like with improv you get a lot more stake in the story being told," Ikeru said. "I get to take a more central role in telling the story. I get to show off my personality, and my artistic side, and I feel more connected with the audience." 
If you go to a show, you'd never notice that technology also plays a role in the progression of a scene. You'd think that the dramatic music in the background of a character's monologue was almost planned, or it was meant to be there. But that's just another moving part in the show: a testament to the extent that they go to make their improv the best. 
"I'm just another improviser, just like anyone else that's onstage, but I'm just using sound," Alejandro Montañez, a sophomore and tech improvisor for The Collective, said. "I have the ability to change the way scenes work, add suggestions … [and] set the mood." 
Artistic expression aside, comedy is fun –– it's all in the name. At the very least, when Ikeru and other members of The Collective put on a show, they know it'll be a blast. 
"Comedy is entertainment, it is a nice thing to watch, it makes people feel good, and it does serve this purpose of being comforting," Ikeru said. "That was another big thing that drew me to improv. It's a good time; that's like the baseline guarantee." 
There's another aspect that anyone who's been to one of their shows immediately notices: at its core, The Collective is a group of friends making jokes. And when you walk in that theater, they make it feel like you're in on it too. 
"I think we try to build each other up." Ikeru said. "I think we really value community. And we try to share that with our audience every show." 
The other members feel the same way. 
"I feel like a part of this group, and I feel like all these people are so amazing and I could already tell it's such a family," freshman member Claudia Valenta said. "And it's really, really cool to be two weeks in and already feeling that sort of connection." 
And perhaps the success of their friendship has contributed to the success of their group.
"The performance of the entire group is influenced by every individual member," Ikeru said. "That's sort of why we're called The Collective." 
Reach Editor-in-Chief Andreas Redd at pacificwave@dailyuw.com. Twitter: @Aredd44