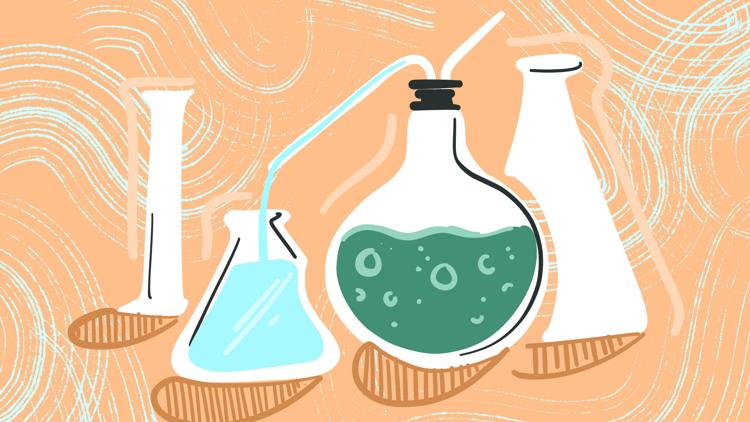 To support the Bill & Melinda Gates Foundation's polio eradication initiative, Scott Meschke, a professor in the environmental & occupational health sciences department, developed a bag-mediated filtration system (BMFS) that detects polio in wastewater. 
After the Global Polio Eradication Initiative of 1988, the number of cases of polio has decreased by a tremendous 99% over the past three decades. However, it is still endemic to Afghanistan, Pakistan, and Nigeria. According to the Gates Foundation, polio needs to be fully eradicated to prevent future outbreaks and costly vaccination campaigns. Meschke's BMFS serves as a surveillance tool to determine if the polio virus is still circulating in communities. 
"We've basically looked at what had been done in terms of viral concentration for environmental surveillance and developed a new approach to doing so," Meschke said. "What makes this new and different is that it doesn't require pumps in the field to take relatively large volume samples." 
For bacterial analyses of water, you typically only need to collect small sample sizes of water. However, for diseases like polio, around three to five liters of water needs to be collected which is both hard to carry and expensive to ship. 
"When we're looking for a needle in the haystack like polio or like SARS, our sample volumes are sometimes important," Meschke said. "The more samples you can interrogate, the more likely you are to understand the signals there." 
In more remote locations, walking or biking may be the only available transportation, making these locations hard to access. In the past, researchers who needed large water samples needed to use electric pumps, which may not be feasible for these remote locations. To address this problem, the BMFS consists of a six-liter sampling bag and a capsule filter. 
"You'll drag the bag through the water column, collect the sample, in this case the water column is usually wastewater," Meschke said. "And then we take the sample, connect the filter, hang it on a tripod, and allow gravity to help push the liquid through the filter." 
Once the sample has been filtered, the filter itself, instead of the water, can be disconnected and transported to the laboratory for analysis. While collected water would have to be analyzed within a day, the filter can last up to a week. 
"We wanted to be able to process in the field, and what our system does is it allows that sample to be collected and concentrated in the field," Meschke said.
The data collected from the BMFS can identify imported outbreaks, vaccine-derived viruses, and monitor vaccine efficiency. Besides polio, it has the potential to monitor other viruses like SARS. The BMFS can serve as an early warning system for SARS before any clinical cases appear to prevent outbreaks. It can also be used to watch the curve of a virus level out after reaching its peak. 
This type of monitoring is relevant to COVID-19, because detection in wastewater can be helpful with highly asymptomatic populations compared to studying individual clinical cases. Meschke said that although there are simpler methods for monitoring today's coronavirus pandemic, the technology is promising for detecting different viruses in the future. 
The BMFS is now available commercially, allowing other researchers to adopt this technology. It has already been used in Zimbabwe, Bangladesh, India, Kenya, and South Africa. Currently, the system is being used in Pakistan to aid in its journey toward polio monitoring and eradication. 
Reach reporter Kaya Bramble at science@dailyuw.com. Twitter: @KayaBramble
Like what you're reading? Support high-quality student journalism by donating here.