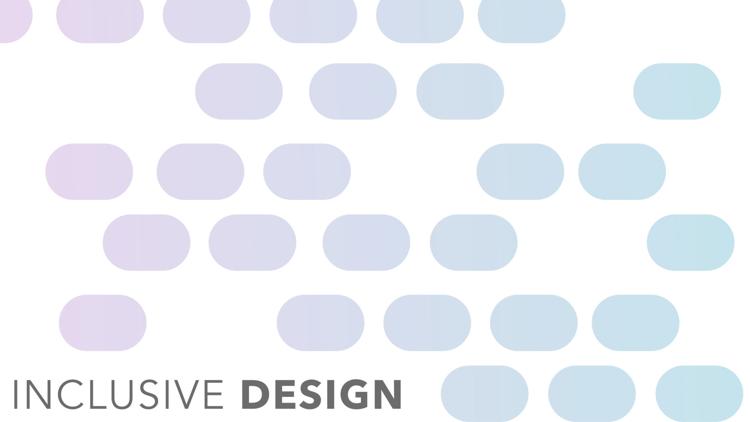 Two years ago, Greyhound made changes to ensure that its website and mobile apps were usable by screen readers after the company was sued by five California residents who couldn't access the interface without assistive technology.
However, the transportation app is one of many mobile applications that weren't initially built with accessibility in mind. In other cases, the Facebook "friendversary" feature couldn't be used by screen readers, and BECU agreed to make its website and app accessible only after the National Federation of the Blind sent a demand letter to the company.
Anne Spencer Ross, a fifth-year Ph.D. student in computer science and engineering, researches ways to make smartphone applications more inclusive to people with disabilities. While she focuses on accessibility in Android apps, her study can be scaled to other mobile operating systems. 
Whether it's celebrating friendship or transferring money, people with disabilities are socially impacted by non-inclusive applications. Companies are realizing that their technologies have disempowered marginalized groups after a series of public outcries and lawsuits. 
One of the most common problems with inaccessible apps is the lack of proper labels for screen readers which read aloud components of an interface. People who are blind or have low vision can't use the app because, whenever they hover over touchpoints, it reads not-so-useful texts like "button unlabeled," "hamburger button," or "untitled graphic." 
Ross's early work measured how often inaccessible features appeared in native apps. Testing more than 10,000 apps, she found that more than half had missing labels in images and buttons.
"We found unsurprisingly that things associated with images are a lot harder for people to label," Ross said.
Another problem comes when the entire screen is unreadable by assistive technology. If someone is using a screen reader or eye-gaze technology, they can't access the buttons because the feature itself can't identify the elements. 
"It would be equivalent to trying to interact with a blank, unresponsive screen," Ross said. "No matter where you look, you get no visual feedback."
Ross further investigated the cause of these problems and realized they were rooted in certain app-making tools. For instance, Unity, a popular game engine, doesn't have options for developers to add accessibility features.
"We found a correlation that if you use these tools, you end up with apps with really bad accessibility problems," she said. "It was one pointer to 'how do we improve these tools' or help people improve these tools."
Ross began collecting data in 2016, a decade after the launch of the first iPhone. She found that even popular apps like Yelp don't have the accessibility features for screen readers to perform basic functions, like rating a restaurant. 
"That's a really big problem," she said. "People who just want to share a general thought about the place are unable to leave it due to that barrier." 
Realizing the impact of her research, Ross is shifting her perspective to think holistically about accessible design as a part of the environment. In the near future, she plans on speaking with local governments about legislation changes and asking corporates to create inclusive products. 
Reach reporter Anh Nguyen at science@dailyuw.com. Twitter: @thedailyanh
Like what you're reading? Support high-quality student journalism by donating here.