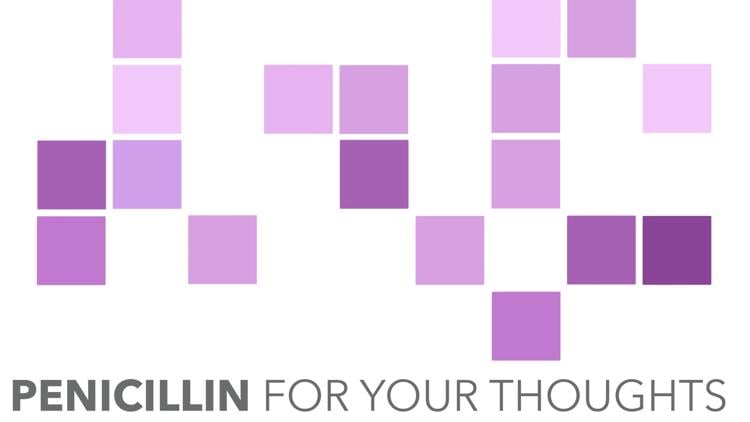 Editor's note: Penicillin For Your Thoughts is a weekly column by pre-med Theresa Li where she explores the day-to-day of students pursuing medical school.
This week's mythbusting: The UW doesn't have an official pre-med track, nor does attending the school for undergraduate improve your chances of acceptance into the UW School of Medicine (UWSOM). 
Those who've been pre-med for several quarters probably already knew that, but to those who only recently chose to pursue medicine, don't worry. Not having a track is, personally, kind of liberating since it comes with all the resources and none of the commitment. And, if you're a Washington state resident, the medical school actually favors you. 
The UWSOM is unique in that it trains physicians for the Pacific Northwest specifically. If you are a resident of a WWAMI state (Washington, Wyoming, Alaska, Montana, Idaho), the likelihood of receiving an interview invitation upon applying to the UWSOM was 51% in 2018, according to administrative data.
Furthermore, in the 2019 admissions cycle, WWAMI region students generally had an 18% rate of acceptance, further broken down to 12% for Washington state residents and 40% for Wyoming residents. 
In contrast, out-of-region (OOR) acceptance was a jaw-dropping 0.6% for the fall 2019 admission cycle. The school does not accept any international students. 
I said before how the UW is all about training the future doctors of the Pacific Northwest. Well, they mean it. 
Since other West Coast states like Oregon and California have medical schools in-state, the WWAMI region was designated to cover states that do not have their own medical school. In other words, the UWSOM is the only medical school in all of WWAMI.
In terms of class size, it's a relief to see small numbers after entering freshman year as one of  7,141. The UWSOM falls on the middle-high end of the spectrum in terms of class size; its 2019 entering class was 270 strong. 
For comparison, University of California, Los Angeles' 2017 cohort measured 466, Duke University was 116 in 2017, and the University of Michigan and Northwestern University welcomed 177 and 159 students respectively in 2019.
The four-year curriculum of medical school varies by school and region, but in general, it is comprised of two years of foundational classes followed by two years of rotations and clinical application, followed by three to eight years of residency.
A medical student can spend between 11 and 16 years in school before becoming an official doctor. 
To obtain their medical license, medical students must pass the United States Medical Licensing Examination (USMLE) which consists of three "steps." Step 1 is taken following year two of medical school. Step 2 is taken upon applying for residency (the score plays a crucial role in the residency application). Step 3, which is a two-day examination spanning a total of 16 hours, is typically completed early in residency. 
All this time in school does have a payoff, though. 2018 data from the Bureau of Labor Statistics reports that the annual mean wage of a biological technician is at $44,500. For comparison, a computer programmer with a bachelor's degree is at $84,280, a nurse practitioner is at $113,930, a lawyer is at $120,910, and a dentist is at $156,240. A physician or surgeon will make an average of $208,000 with certain specialties, such as plastic surgery, orthopedics, and cardiology, making well over $400,000 annually. 
While physicians enjoy one of the highest-paying occupations in the United States, their education is also undoubtedly the most expensive. At the UW, year one tuition costs $37,887 for WWAMI residents and $68,082 for OOR students. Four years of tuition totals $181,790 for residents and $326,164 for OOR students.
Private medical school rates fall between in-state and out-of-state rates. Year one tuition at Northwestern is a flat $62,088, Washington University in St. Louis is $66,913, Johns Hopkins is $53,400, and Stanford is $58,197. 
The verdict? Tuition is pretty consistent across the country, although students attending an in-state medical school will enjoy in-state tuition. 
Although the numbers are never the highlight, they are a constant and objective truth in every American medical student's story. It's important to have solid, thoughtful understanding about the hard and fast rules of medical school before you commit. After all, the only fair decision to make is an informed one.
Reach columnist Theresa Li at science@dailyuw.com Twitter: @lithere_sa
Like what you're reading? Support high-quality student journalism by donating here.