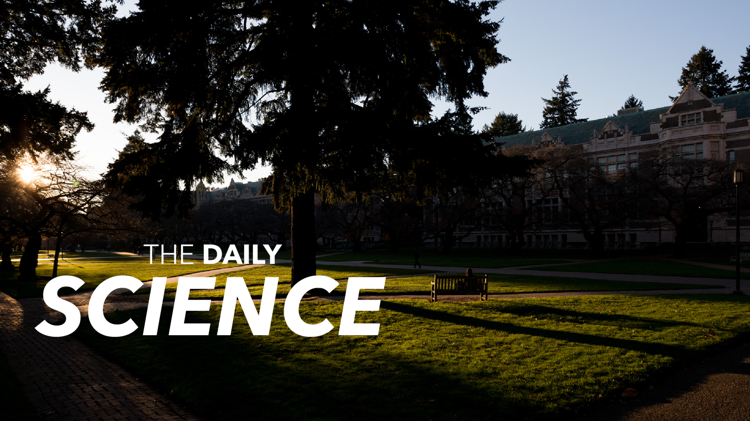 Not many people worry about aging until they step into their 50s. However, William Jones, research associate professor emeritus with the iSchool, said that people start after their peak performance at 20.
Jones gave a lecture titled "Information, knowledge, and successful aging" at the iSchool Research Symposium in Bloedel Hall on Oct. 28. He refocuses his talk to aging successfully as a way to combat the current issues related to an aging population.
According to the MacArthur Model by physician John Rowe M.D. and psychologist Robert Kahn M.D., there are three key aspects to successful aging: minimize the risk of disease and disability, continue engagement with life, and maintain physical and cognitive function.
"There is a tight connection that vigorous physical exercise can support the maintenance of cognitive function," Jones said. 
The same researchers that developed the model studied over 300 pairs of aging twins in Sweden, with a mean age of 66, on how inherited and environmental factors influence the aging process. In the population, one-third of the pairs were identical twins and two-thirds were fraternal twins.
When assessing the high performing groups, the researchers found four variables that contributed to their successful aging.
The variables were physical activity, social efficacy, the ability to take care of oneself, pulmonary flow rate, and education. The last caught the audience by surprise.
"Part of [education] depends on your means of doing ahead of time," Jones explained. "Having purpose really adds to your life expectancy." 
Rowe and Kahn's research considered people with disease or disability as unsuccessful agers. However, life experiences and a positive outlook have shown that these people can still age successfully, according to Jones.
"I have prostate cancer," he said. "And I still feel happy, healthy, and fully functional." 
Although a decline in cognitive ability is inevitable as people age, a study by psychologist Raymond Cattell found that both younger and older age groups have different "peaks" of intelligence.
Cattell theorized that younger people have better "fluid intelligence," the ability to reason flexibly, while older people have better "crystallized intelligence," the ability to learn based on past experiences. As a result, older people have a denser capacity for vocabulary, information, and comprehension.
"Our nation, the world overall, is aging," Jones said. "It's not just a temporary phenomenon, it's not just a boomer thing, but because birth rates are falling, aging people need to be a resource, not a profit center. We need to work out how our world can successfully age." 
Not utilizing crystallized intelligence in the workforce is a great loss for the national economy, especially in the U.S. where the birth rate is falling every year.
In Singapore, the Ministry of Health announced a $2.1 billion plan named "A National for All Ages," to promote health, wealth, education, housing, transportation, and social inclusion for the aging population, according to the Washington Post.
While disease and disability may be unavoidable, there is still hope to assist the older population using accessible technology.
Voice-to-text technology is a natural human-computer interaction that helps reduce the "working memory burden" of navigating through a device. Meanwhile, picture-to-text and auto-complete help memory and reminding.
Accessible technology is not the only tool to train cognitive ability. Jones said that handwritten journaling can address a decline in episodic memory and support life-long learning.
In the end, Jones concluded that successful aging is a societal issue as much as an individual one. Our society has to keep aging people engaged in the workforce and in the homes.
"Family used to consist of three or four generations," he said. "It was a win-win situation. In our modern world, we have to think of ways of doing that." 
Although it is hard to accommodate cross-generational habitation in a modern American household, having this synergy can help a person gain both fluid and crystallized intelligence. 
Reach contributing writer Anh Nguyen at development@dailyuw.com. Twitter: @thedailyanh
Like what you're reading? Support high-quality student journalism by donating here.