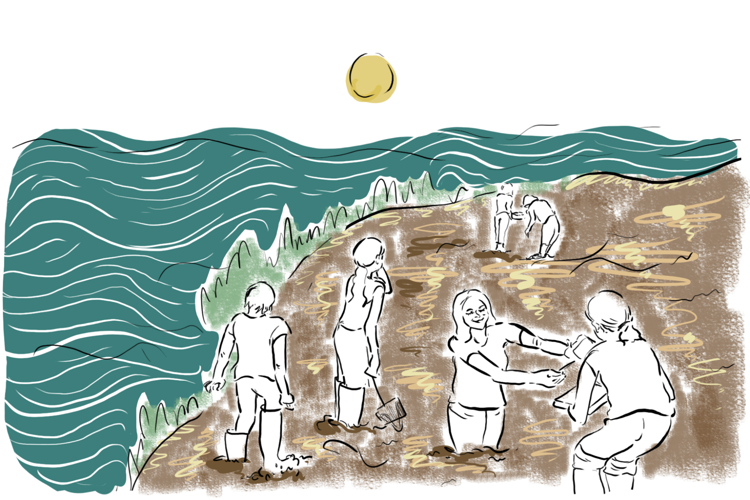 With everything going on in the realm of science, it's hard to orient yourself and be in the know. But Dr. Rajul Pandya, who serves as the director of Thriving Earth Exchange and is a member on the executive board of the Citizen Science Association, is trying to change that. Pandya is dedicated to propagating new designs and projects to implement citizen science, a maturing genre of science.
Citizen science advances a community's interest by recruiting and encouraging nonscientists to participate in new scientific projects, and then using what they learned to contribute to their own communities. In doing so, it allows nonscientists — volunteers with no formal training — to take part in becoming the solution on a local level.
To Pandya, citizen science tries its best to avoid a strict definition because it cultivates a wide range of studies. It is made up of different histories that are common across all social interactions. It can involve "working with data, real scientific data, and the product is beyond our own learning," Pandya said.
The term came to fruition when scientists thought about how data that couldn't be collected through scientific technology could be collected, but citizen science existed long before that.
"It began hundreds of years ago when people would observe and study when trees and flowers bloomed," Pandya said. "Although it's still maturing, it has always been around … You can find it in studies that are relative to environmental studies, noise pollution, in Africa they use it to track animals, astronomy, and even in psychology."
Julia K. Parrish, professor of aquatic and fishery sciences and associate dean of the College of the Environment at the UW, is a leader in new projects from citizen science.
Parrish's research and studies lie primarily within her project, Coastal Observation and Seabird Survey Team (COASST). It is housed at the UW and has been in the works for the last 20 years. The team focuses on tracking two things: bird carcasses and marine debris, trash that is left in the water that washes in on tides along coastal beaches.
The data and information they have collected is old enough to determine a variety of things, from the effects of storm events to changes in breeding and the geographic range of species to changes in climate. Folks with no scientific background sometimes participate in these studies.
"When it's environmental, it's spread out in different places," Parrish said about her research. "Traditional science requires us to collect and use remote or satellite data. It's hard to capture dead birds by remote data. One of the only ways is to have people monitor their backyards."
And that's where threads of citizen science can be found. It's also found in other ongoing projects at the UW such as MeadoWatch, a program run out of the biology department. Volunteers are sent on hikes to census flowers, collecting data to see if a changing climate is creating a shift in time and space.
You can even find citizen science in molecular programs like foldit, which studies protein structures. This project is a computer game where you play for points against other people. In doing so, hundreds to thousands of players help lab researchers find multiple optimal solutions that wouldn't be possible without their participation.
"That's what makes citizen science pretty cool," Parrish said. "You can make actionable decisions. Our responsibility is to make those things available to people and to be able to participate in science."
Citizen science is a maturing genre of science that advocates for better community outcomes, tends to communal equity, and creates opportunity for all learners by producing better learning. This form of collaborative design allows researchers to design experiments not only for people, but with people.
Reach contributing writer Tracy Thai at development@dailyuw.com. Twitter: @TracyThai3
Like what you're reading? Support high-quality student journalism by donating here.