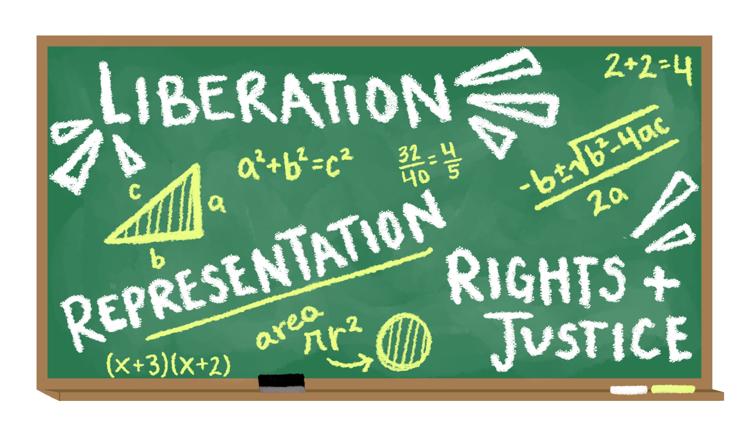 In a move that is a part of the Seattle Public Schools' overall efforts to incorporate ethnic studies into K-12 education, education officials plan to revise the mathematics curriculum to incorporate culturally-sensitive teaching for an upcoming revision of teaching methods.
The new math framework, a draft of which was released in late August, encompasses four main themes related to inclusion and history of mathematics. 
The curriculum hopes to look at these ideas in the context of systems of power and oppression, which has guided the Western view of math that many students experience in their own education.
Tracy Castro-Gill, the ethnic studies program manager at Seattle Public Schools (SPS), hopes that for students of marginalized identities, particularly black and brown students, the new curriculum would allow them to "see themselves in their curriculum."
The first two themes, titled "Origins, Identity, and Agency" and "Power and Oppression," deal with how math has roots in the histories of people of color. The explanation of these themes references how their histories are hidden by the default of "'Western' mathematics as the only legitimate expression of mathematical identity and intelligence," as stated by SPS' new framework.
The other themes in the framework are "History of Resistance and Liberation" and "Reflection and Action." These explore access to math knowledge and its history as an act of liberation. 
The "Reflection and Action" theme pushes students toward creating the "internal motivation to engage in and contribute to their identities as mathematicians," according to the new framework.
"[SPS wants students] to understand that math is not just a tool to pass a test or enter into a profession, but the ability to change society's function and to make it a more just society," Castro-Gill said.
Some have expressed opposition to the curriculum, with cynical remarks of how math should just stay as math.
"It would be adding content and context," Castro-Gill said, refuting such claims. "Also, it would be not learning math just for the sake of learning math, but learning math to understand how you can assist your community."
In addition, she believes that the strong pushback from those who oppose the curriculum is a confirmation of the necessity of ethnic studies, due to the lack of early education on the issue. 
"We change the way we act and behave based on technology, and you can't detach math from technology," Castro-Gill said, in explaining how she believes that ethnic studies belongs in both the social sciences and as well as math and the hard sciences.
Reach contributing writer Deborah Kwon at science@dailyuw.com. Twitter: @debskwo
Like what you're reading? Support high-quality student journalism by donating here.