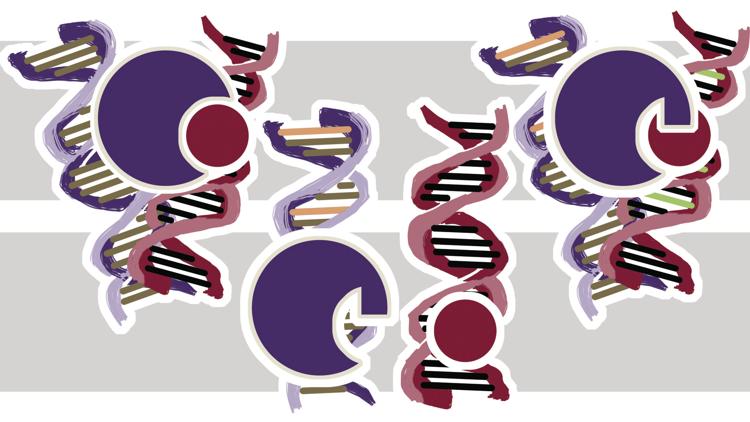 Researchers at the Baker Lab, part of the Institute for Protein Design (IPD), recently made a breakthrough in learning how proteins interact and co-evolve with each other to carry out biological functions. 
Postdoctoral fellow and project lead Qian Cong plans to continue using comparative genomics to study how proteins compose organisms. The scholars involved in this project are looking forward to applying computational biology methods to model unknown proteins and potentially develop better treatment against pathogens. 
"There are many, many new proteins, but we don't know what those new proteins are doing and we don't know how proteins function together to make up organisms," Cong said. "This is a way to just use this explosion of genomic data to figure out what proteins interact. If you know what proteins interact, then maybe it will help you to figure out how proteins … function."
Ivan Anishchenko, another postdoctoral fellow, contributed key software that involves deep learning and artificial intelligence (AI) approaches. 
"My project is the intersection of biology and artificial intelligence," Anishchenko said. "We tried to lure ideas from artificial intelligence to help people in the biology field to get more info from experimental data, which is not easy."
The team conducted this study on the Mycobacterium tuberculosis pathogen and E. coli, where they observed coevolution. This phenomenon occurs when there are correlated changes in complementary proteins. For example, a mutation in one protein might cause another protein to also change shapes so the two may continue to interact.
It's difficult to study the proteins in bacteria using the experimental method because bacteria are not model organisms. However, the methods used in this project make it easier, and possibly faster, to study proteins.
With this new knowledge about protein-to-protein interactions, researchers might have an advantage against infectious diseases. Though such a goal may be "far-reaching," these steps will move research in the right direction, according to Cong.
"Our computational method can be applied directly to those human pathogens so then it will help us to understand better about how pathogens function and then it may help us to come up with better treatment," Cong said. "For example, if we know pathogens there are certain interactions between certain proteins then maybe we should design some drug to break up that interaction and to cure that disease." 
While Cong is looking to combat existing diseases, Anishchenko plans to further study the mechanics of how proteins combine and sequence. 
Over the course of this project, Anishchenko worked on an AI deep neural network that processes protein sequences as input, then can predict the 3D model of the protein and potentially other proteins with unknown sequences.
"Last week I had a very interesting idea of how the methods that we have been developing so far, how we can apply them in a new way which no one has thought of before," Anishchenko said. "I want to extend [the] application to predict structures of new, unknown proteins for which there is no known structure." 
This work by the IPD is one of many ongoing projects where scientists are working to sequence the entire genome of many organisms on Earth, and Cong is waiting to build off of those findings.
"I'm just hoping this can happen quicker, then we can do this analysis in different branches of life and we can really get protein-protein networks for a wide range of all sorts of life forms," Cong said. "The future of this should be brighter and brighter." 
Reach contributing writer Annika Prom at science@dailyuw.com. Twitter: @AnnikaProm
Like what you're reading? Support high-quality student journalism by donating here.