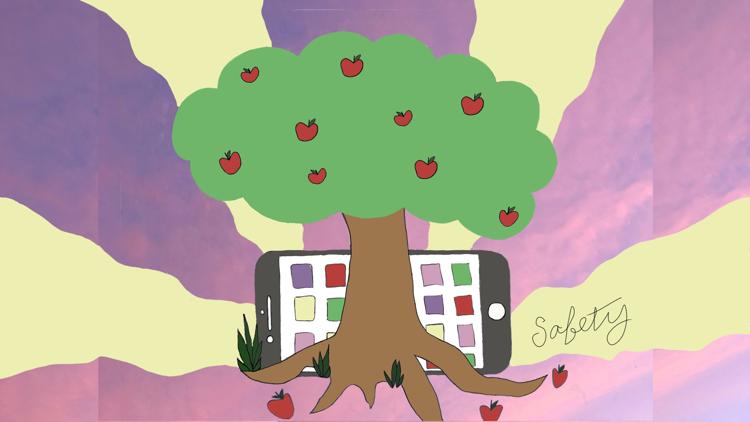 Pesticide exposure is a serious health hazard, with consequences ranging from severe irritation to nervous system damage and long-term health problems. To protect the farmworkers that deal with these dangerous substances, pesticide manufacturers provide safety guidelines with instructions for proper handling.
However, this solution doesn't address the risks these harmful chemicals pose to Spanish-speakers, a population that makes up the majority of our nation's agricultural workers. Non-English speakers won't find any help in pesticide instruction labels; the only Spanish phrase in the pesticide safety booklet simply states, "If you do not understand this label, find someone who can explain it to you in detail."
However, farmworkers can have all the safety information they need at their fingertips, thanks to an app developed by UW researchers from the Pacific Northwest Agricultural Safety and Health (PNASH) Center within the UW Department of Environmental and Occupational Health Sciences (DEOHS).
PestiSafe, translated to PestiSeguro in Spanish, allows farmworkers to view pesticide safety information in both languages directly on their phones. The app, which doesn't require an internet connection, provides instructions on handling each specific pesticide product workers encounter.
"It's a social justice issue," Kit Galvin, research scientist and industrial hygienist who led the app development team, said of the problem. "It's a barrier to workers having access to the information that they're supposed to have."
The appeal of the app is simple. Using PestiSafe allows farm workers to easily look up the pesticides they're using and access all the instructions and precautionary information in Spanish that are included in the English pesticide booklet.
Beta testing with Washington state farmworkers has resulted in nothing but success.
"So far the response from people who have tried the app has been very positive," PNASH's agricultural safety and research extensionist, Pablo Palmández, said. Farmworkers have responded that "they understand the translations, and that it has simple translations."
Palmández, a native Spanish-speaker from Mexico, worked to identify the correct words to use. He prioritized language that would be both accessible and easy for workers to understand while also remaining faithful to the technical terms.
While PestiSafe's translations don't replace the legally mandated official pesticide label, which is written exclusively in English, the app is a much-needed resource for non-English speakers.
Providing Spanish translation is not only a social justice concern, but also beneficial for businesses. Ensuring that farm workers understand pesticide instructions for themselves allows them to work independently without relying on instructions from supervisors who may be hard to contact. The project also reduces costly mistakes.
The project has even had unexpected benefits. According to Galvin, PestiSafe has also helped workers better understand the contents of the pesticide labels in English.
Beta testers also responded that the project increased trust between Spanish-speaking workers and their supervisors, now that they're able to understand pesticide directions for themselves.
Next, the app faces a challenge common to many scientific projects: funding. PestiSeguro has received funding from departments like the PNASH Center, but more resources are needed to make the app available for use.
"We've proven it works, we've proven people want it," Galvin said of the project, but added, they  "really need the funding."
The app is in demand from workers and employers, and in the future will operate through a subscription service paid by employers. It will be regularly updated to provide workers with the most up-to-date information possible.
As the project obtains the necessary resources, Galvin and Palmández plan to expand PestiSafe to all pesticides used on agricultural products across Washington state, and then to all pesticide products approved for use in the United States.
The researchers involved have been nothing but pleased with the results of the app.
"It makes me really thrilled that it's doing more than I thought it could do," Galvin said. "[The workers] really think it's making [the work] easier for them."
Reach reporter Lisa Gyuro at science@dailyuw.com. Twitter: @lisamgyuro
Like what you're reading? Support high-quality student journalism by donating here.