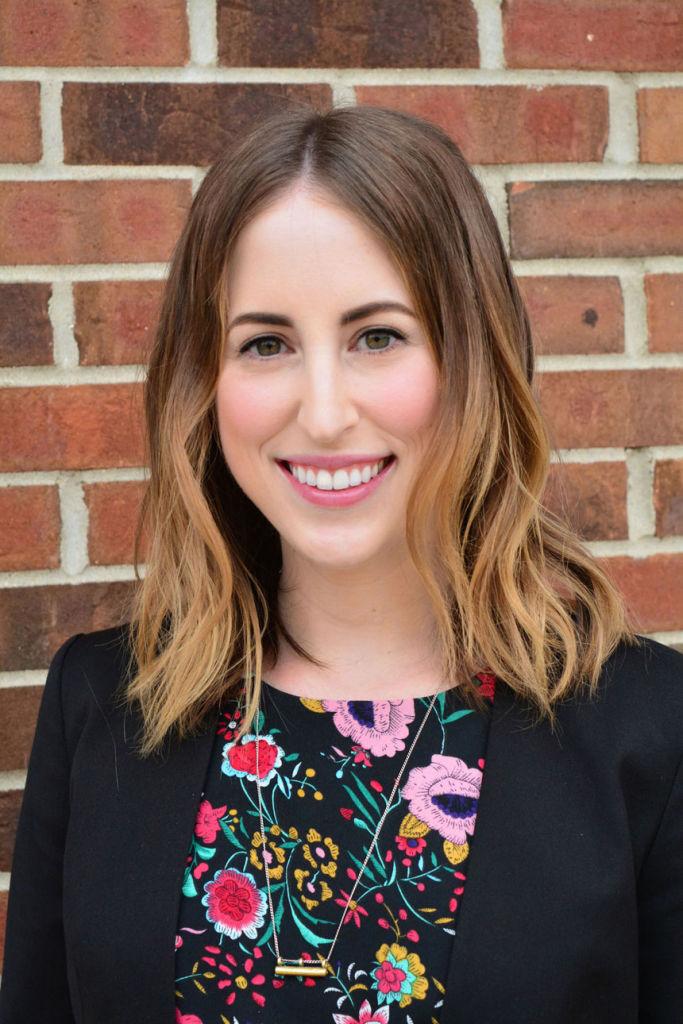 Dr. Emily Dworkin never forgets the time she was helping a sexual assault survivor as a licensed clinical psychologist. While the survivor cried every time she recounted hurtful memories, Dworkin, who patiently listened, believed the survivor needed to repeatedly process her feelings.
Twelve weeks later, the survivor had slowly changed from someone who was scared of elevators to a stronger person who could "head-on" confront her memories.
"Her anxiety burned itself out because she made the difficult, but also empowering, choice to feel the feeling," Dworkin said.
Today, Dworkin is an acting assistant professor at the UW School of Medicine's Center for the Study of Health and Risk Behaviors. She believes that there are still a lot of people who don't have access to effective PTSD treatments. Her research investigates how friends, family members, and loved ones react to the assault, and how these reactions can affect the survivor's mental health. 
Dworkin began helping sexual assault survivors as a rape crisis medical advocate, where she spent 10 years working. She was responsible for providing emotional support and referrals to survivors as they went through the process of getting a rape kit within 72 hours of the assault. During the wait time, she often sat with friends, family members, and partners who expressed a "variety of emotions" after the trauma. 
"Some of them were in fury or upset," Dworkin said. "Some of them were emotionally numb or neutral, and that's a common thing that happens after trauma. You just sometimes shut down emotionally to somebody."
Dworkin also worked alongside sexual assault nurse examiners who check for injuries and STDs and collect forensic evidence to help the prosecution of the case. Their empathy and ambition to find justice for survivors greatly influenced Dworkin's research today.
"I collaborate closely with the sexual assault nurse examiners team at Harborview," she said. "They do just incredible work and are such forces in responding to sexual assault and upholding the dignity and autonomy of survivors."
Survivors often feel a lot of anxiety when they're reminded of something, like a memory, object, or location that's related to the assault. While the most natural response is to avoid negative emotions, Dworkin said that acknowledging them — or "feeling those feelings" — is part of the brain's natural healing process. In contrast, avoidance of emotions and other safe trauma reminders can actually get in the way of natural recovery from sexual assault trauma.
Dworkin remembers a patient who was assaulted by somebody who wore a particular deodorant. Whenever the patient recognized the smell, she got really upset and avoided people who wore the same scent. Part of the patient's treatment involved smelling the deodorant on purpose until the smell no longer bothered her.
In addition, people in the survivor's life can contribute to the recovery process. In a meta-analysis, Dworkin found other people's responses that "side" with assault survivor's avoidance, like a friend trying to distract a survivor from thinking about the assault, were more strongly associated with worse mental health in survivors than responses involving victim blaming.
"Victim blame is still associated with worse mental health, but even worse was reactions that try to distract survivors," Dworkin said. "Things like changing the subject when they brought it up, trying to get their mind off it with other things, telling them to stop thinking about it and move on with their life. Those were associated with worse mental health including things like PTSD, depression, and anxiety." 
Dworkin believes that the most important healing practice is to acknowledge and "avoid avoiding" uncomfortable feelings, even when those feelings are painful. She continually finds creative ways to make therapy accessible to survivors, especially those who can't access evidence-based therapy. 
To her, the lack of access to evidence-based treatment for PTSD is the same as a "public health crisis." 
Dworkin is currently taking a human-centered approach to build an app that helps survivors gain coping skills in their post-trauma recovery stage. Some of the app's activities include helping survivors address negative thoughts, practice self-care, and navigate social relationships.
"I have learned that people are strong and resilient," Dworkin said. "It might not feel like it when you're in the midst of something difficult, but people do get better." 
Reach reporter Anh Nguyen at science@dailyuw.com. Twitter: @thedailyanh
Like what you're reading? Support high-quality student journalism by donating here.