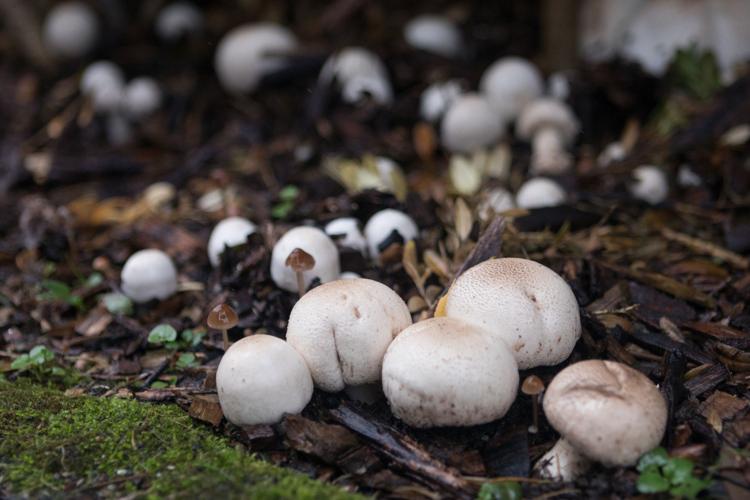 If you have recently received an email from the UW Environmental Health & Safety department (EHS), you might have heard of the death caps, dangerous mushrooms found around campus.
Scientifically known as Amanita phalloides, death caps are extremely toxic and currently populating campus in various places, notably around Drumheller Fountain.
EHS warns of eating them, as they are highly toxic but can be easily confused with common edible mushrooms found in Southeast Asia. They make up 90% of all deaths related to mushroom poisonings worldwide.
The death cap is a classical "toadstool," meaning it has the commonly known mushroom shape, with a slender stem and a wide cap. You can also identify it by the ring around its stem and the cup, or "volva," at the bottom of the stem.
Death caps can be found around the bases of trees such as the European holly oak, the edible chestnut, and the European hazelnut, which are their so-called "host trees."
"They are mycorrhizal, which means root-associated, so these mushrooms cannot grow without the host tree," Daniel Winkler, vice president of the Puget Sound Mycological Society (PSMS), said.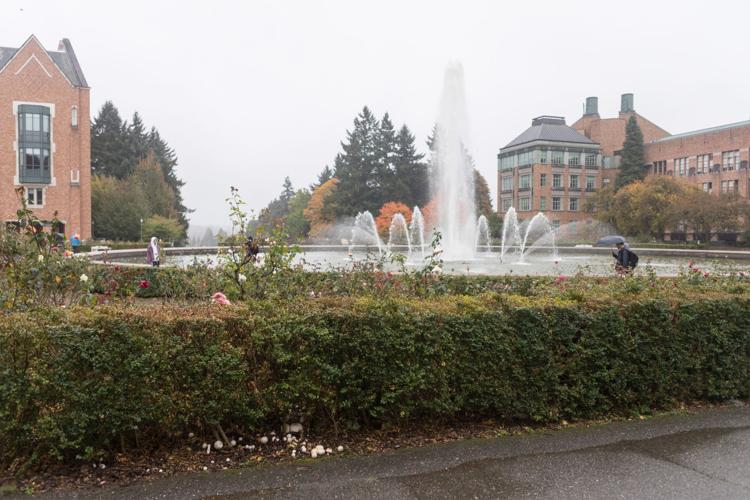 There are three toxins produced by death caps — amatoxins, phallotoxins, and virotoxins — and they harmful to most mammals, including humans. The toxins cause liver and kidney failure, which can lead to death.
"I think Silibinin is the approved treatment from the FDA," Winkler said. "Since [hospitals are] using that they have much more luck pulling people through."
If you are experiencing symptoms of nausea, fatigue, dizziness, headaches, and feelings of cold, and you could have consumed a death cap mushroom within the past few days, please seek medical care immediately. 
Aside from that, it is also important for patients to be drinking fluids in order for the toxins to be flushed out of the kidneys and the liver. 
While consumption of the death cap is dangerous, it is safe to touch them and pick them. However, removing them will not get rid of them in the long run, since mycelium, the main body of the mushroom that lives underground, won't be destroyed. 
"It is like picking apples," Winkler explained. "Picking apples will not stop the tree, it will fruit the next year when the conditions are right."
If you have seen any mushrooms that look like or even resemble the death caps, please contact UW Facilities so they can take proper care of it.
Reach contributing writer Lilli Trompke at development@dailyuw.com. Twitter: @LilliTrompke
Like what you're reading? Support high-quality student journalism by donating here.
Editor's note: The mushrooms in the photos were misidentified as the common mushroom variant. The Daily was alerted to the fact that we had misidentified the mushroom, highlighting its ability to camouflage with others.