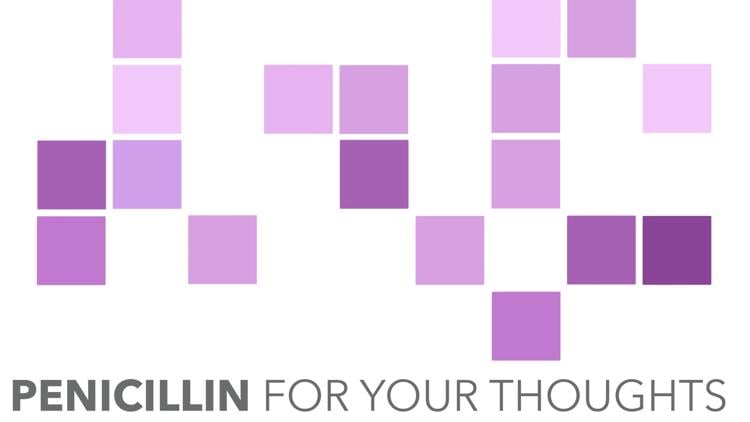 Author's note: Short coat studies is a mini-series within the Penicillin For Your Thoughts column that examines the transition from regular college graduate to practicing doctor, not only in terms of schooling and physical obstacles, but also how one's identity and relationship with their passion is constantly being redefined.
In its mission statement, the UW School of Medicine (UWSOM) makes it clear that it wants to train a diverse group of physicians that will serve everyone. 
Two of its four secondary essays dig at this concept. One asks about the perspectives or experiences a student brings that would enrich the class. Another inquires after the obstacles they experienced and how they overcame them.
Most students understand the value of being asked about diversity in an application or interview, but they might not know how to respond for themselves if they aren't from a minority group or have not faced adversity. 
Current medical students acknowledge that, when applying, they didn't have an immediate answer to the question either.
Second-year (MS2) Allison Rollins, a member of the UWSOM admissions committee, advised thinking about diversity of thought. The way you think about things is valuable, she explained, especially in an environment where you are learning from your peers. Take inspiration from a time in your life that made you think differently.
"They're trying to get to the intangible things that make a good physician," Rollins said. "A lot of schools want to make the good doctors, not just someone who can study well."
Fellow MS2 student Eunho Lee echoed Rollins' advice.
"Not everyone who gets accepted into medical school comes from a crisis or immigrants," Lee said. "Diversity is a multifaceted thing; it's not just race and background. It has to do with your personality, your passions and interests, your goals, what you represent. Think broad, look broad, when they ask you."
Pre-meds often mistake their passions and interests for the cookie-cutter checklist items: research, fancy scholarships, impressive amounts of volunteering abroad. It's the familiar question of whether you're doing something for you, or because it's been so deeply ingrained you've come to expect it.
That frustration and lack of fulfillment you feel even after doing it all, it's not because something's wrong with you. It's probably because you never would have done them if you weren't pre-med.
Thinking about diversity is a reminder to put the resume aside and focus on the unpredictable, memorable parts of college and young adult life. It's about legitimizing your other interests, taking leaps of faith to explore what you've always wanted to. It's the moments you would tell your friends and family about. These are the stories medical schools want to hear.
"I'm not one of those students who had a massive, adverse crisis or a glorified moment where I learned I wanted to be a doctor," first-year (MS1) Christopher Yang said. "You get diversity not by what you're born with, but with how you decide to express yourself, your passions and the things you care about. You'll find yourself having a unique set of experiences that no one else will have if you do that."
At the end of the day, the diversity question isn't really something you should be worried about. If you feel like you're ready for medical school, your experiences and passions should speak for themselves.
"I think most med schools don't care if you're right about medicine," MS1 Kevin Pu said. "They care if you've tried to figure it out within you privileges and access."
Reach columnist Theresa Li at science@dailyuw.com. Twitter: @lithere_sa
Like what you're reading? Support high-quality student journalism by donating here.