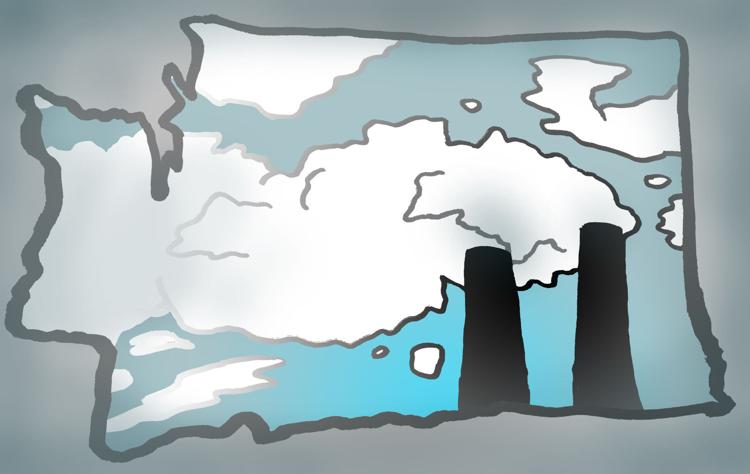 Health is more than just a product of our personal choices. It's also a product of the world around us and how we interact with it. Every day, environmental exposures: what we eat, drink, and breathe, play a role in determining our well-being.
Disparities in environmental health place a disproportionate burden of environmental exposure on certain communities, often low-income populations and communities of color. For example, these groups are more likely to live near industrial facilities, waste treatment sites, and landfills which increases their risk of exposure to pollutants.
The new health disparities mapping tool is a powerful visual supplement for comparing environmental risk factors that affect health and their impact on communities across Washington state.
The health disparities mapping tool is available for public use through the Washington State Department of Health website. It accounts for factors like environmental exposures from diesel emissions, proximity to high traffic roadways, and toxic releases from facilities. This can be combined with effects such as lead risk from housing and proximity to waste storage facilities. The mapping tool also considers the role of socioeconomic factors such as race, education, and poverty in elevated environmental health risk areas.
This tool is the result of a two-yearlong partnership between researchers at the UW department of environmental and occupational health sciences (DEOHS) and community and government organizations such as Front and Centered and the Department of Health. The project was modeled on a similar tool implemented in California called CalEnviroScreen 3.0.
In this project, researchers aimed to highlight vulnerable communities of color in Washington state that were most affected by environmental health disparities. This was facilitated through Front and Centered's relationships with local organizations that support Asian, Hispanic, Indigenous, refugee, and immigrant communities.
By doing this, the tool highlights the burdens they were most concerned about. One of the concerns raised was that affordable housing was limited to undesirable areas, such as those with a higher risk of exposure to contaminants from industrial sites and train tracks. Another concern was asthma from exposure to air pollutants, like pesticides.
"Historically it's always been people with power, but we want to make sure our communities are around the table," DEOHS doctorate student Esther Min said.
The partnership between DEOHS and Front and Centered has enabled researchers to account for input from communities of color in Washington state through listening sessions. These public forums have allowed individuals, including members of underserved groups such as tribes and the elderly, to provide information about their lived experiences and environmental health concerns.
"We were responding to the communities' desire for this kind of tool," Min said. "We're hoping to work with the communities on building a solution."
By overlaying the effects of the various burdens that contribute to environmental health, the tool paints a picture of what risks Washington neighborhoods face and which communities are most in need of intervention. This is meaningful for community organizations, researchers, and government agencies because it can inform decisions and raise questions regarding environmental health equity.
According to Min, the team is looking to continually improve the mapping tool moving forward to further align it with community goals. Through further listening sessions, the researchers will be able to observe how the health disparities map resonates with various communities.
Reach reporter Rhea John at science@dailyuw.com Twitter: @rheamjo
Like what you're reading? Support high-quality student journalism by donatinghere.