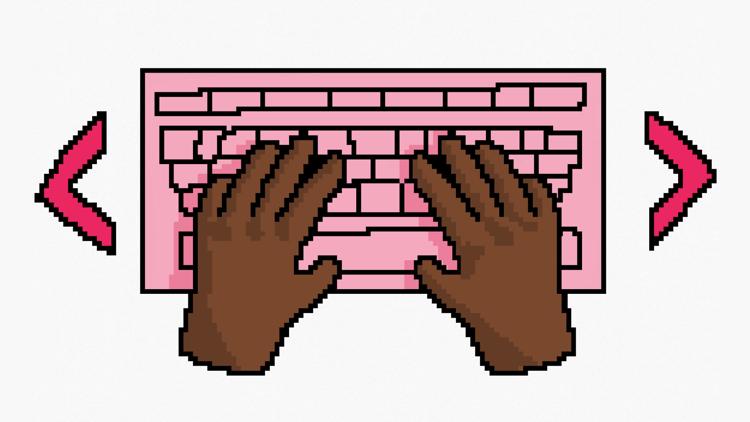 In conjunction with Microsoft, Black Girls CODE (BGC) launched its 15th chapter in Seattle in early April.
BGC seeks to change the tech world and increase the participation of young women of color, ages 7-17. In a world where tech is overwhelmingly white and male, BGC has a mission that is extremely relevant. According to King5 News, the organization has helped over 8,000 girls since 2011.
Another facet of bringing diversity into tech is challenging the implicit bias that newly created technology carries. By increasing diversity in technology, there is a reduction of the adverse effects on minority communities. 
According to TechCrunch, Microsoft CEO Satya Nadella said that the partnership with BGC was about increasing participation in computer science and ensuring that access is given to all who want to go into the field.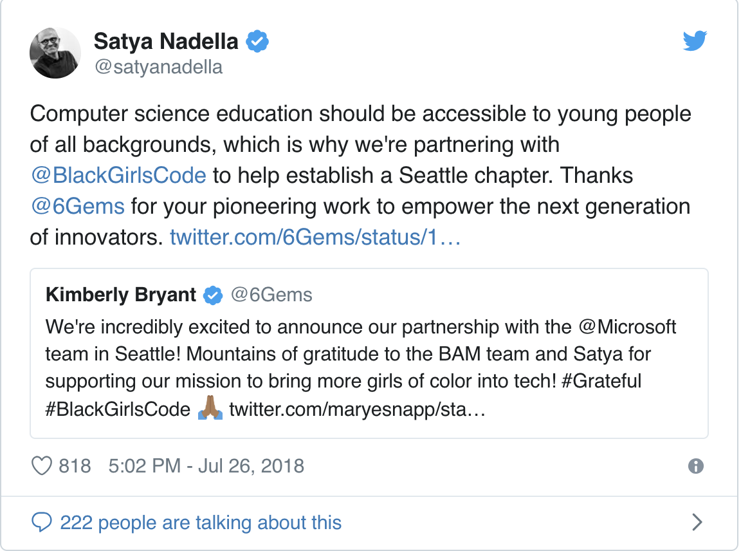 Kimberly Bryant, founder, and CEO of BGC, emphasized her excitement about the partnership over Twitter, citing that it would be crucial to achieving BGC's mission.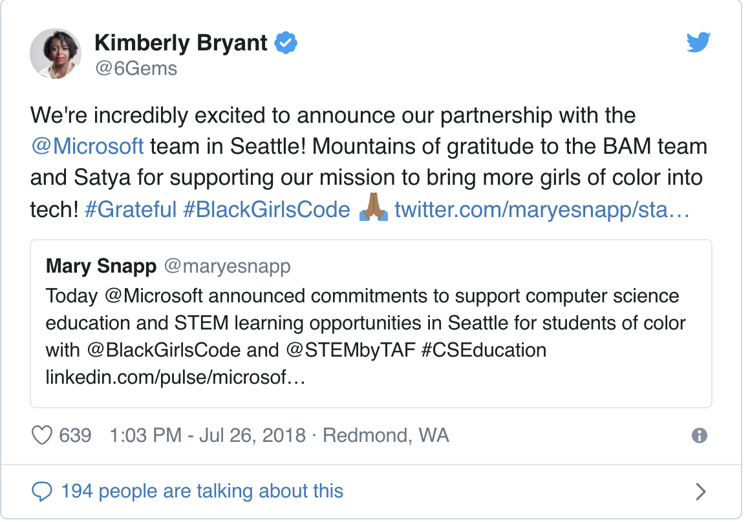 At the UW, where diversity is something that the university prides itself on, BGC's initiative is in concert with the university's efforts and mission. 
According to its website, BGC seeks to train 1 million girls to code by 2020. Furthermore, they strive, by 2020, to provide African-American youth with the tools to succeed in a thriving tech job market. Some of BGC's events have also been showcased and highlighted by the university's Women in Science and Engineering (WISE) on their webpage committed to actively recruiting women for science and tech roles. 
According to WISE, they have not yet been directly affiliated with BGC in the past but hope to work with them in the future. 
BGC's commitment to education is highlighted in the fact that they have worked with over 3,000 youths in seven states and in Johannesburg, South Africa.
Overall, BGC's partnership and initiative highlight promising educational opportunities for young females of color in Seattle. Though events have yet to be determined, BGC will be hosting events later this summer and in the academic year. More than anything, Bryant points to BGC's mission to create empowered women leaders of the next generation.
Reach Science and News Editor Thelonious Goerz at science@dailyuw.com. Twitter: @TheloniousGoerz 
Like what you're reading? Support high-quality student journalism by donating here.