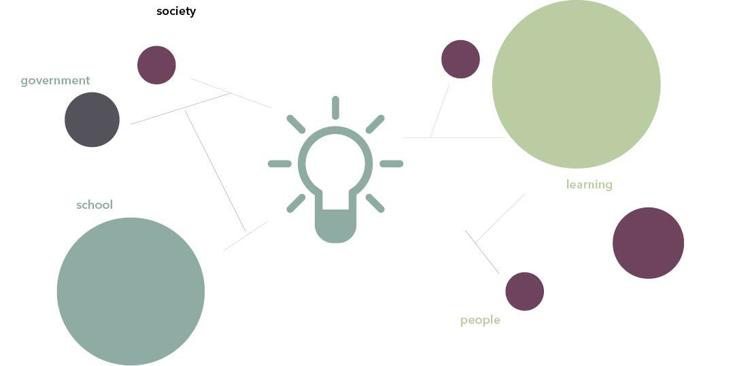 Since its 2015 launch, the graduate certificate in Science, Technology, and Society Studies (STSS) provides its students with an interdisciplinary approach towards the societal implications of science and technology in the contemporary age.
The STSS program currently encompasses graduate students from 16 departments and five colleges, as well as faculty from 13 different departments. 
"It was the first time I became aware of a lot of the concepts surrounding how pedagogy and structure can influence the actual process of science," Jolie Carlisle, a Ph.D. student and co-founder of the UW Genomics Salon, said of a seminar she took within the STSS program.
Because STSS is not funded by the UW, the program was developed and continues to serve graduates because of the commitment the faculty within the program have to the interdisciplinary benefits of STSS.
"It's an unfunded certificate program," Leah Ceccarelli, STSS certificate coordinator and professor in the department of communication, said. "It's run on the volunteer work of the faculty who are involved with it. None of us get any course release for doing this, there's no budget for sending people to conferences. It's done without a budget."
Due to the lack of funding and the logistical challenges of running the program, it has become difficult for graduate students to fulfill their core class requirements for the program and thus it is more difficult for them to obtain their certificates.
"We're experiencing some difficulties lately," Ceccarelli said. "A lot of departments are cutting back on their graduate teaching and their graduate programs are getting smaller, especially in the College of Arts and Sciences. As a result, some of the courses that we would normally be offering in that set of core courses haven't been offered."
Dr. Sarah C. Nelson, who graduated with a Ph.D. in public health genetics and was an organizer of the Genomics Salon, shared a similar perspective on the program explaining that hearing from students in other programs and interacting with other environments was important.
"One thing I learned from being in an interdisciplinary graduate program is that it's really hard to have an interdisciplinary program like this," Nelson said. "The way that the school is set up and the way that activity-based budgeting and funding work, it's just logistically and administratively difficult." 
If this difficulty is not resolved, the program might not be able to continue; however, Ceccarelli and other faculty of the program are working to avoid such an outcome.
As a department, STSS helped Carlisle and her co-founders expand the Genomics Salon, a discussion group for science issues, three years back. The forum provides a platform for discussing genomics and modern biology and hosts an average of 25 events throughout the year with professionals from many departments.
"The Genomic Salon … is tied to STSS because it was that department's support that made it possible," Carlisle said. "I think a lot of times when scientists talk about doing outreach, they're talking about doing outreach to nonscientists and the public, but I think it's also important to consider outreach as reaching out to other scientists to find new ways of engaging the work."
According to Ceccarelli, the program quickly evolved from what was initially envisioned for the program.
Many science-oriented students of the program value the STSS program because of its exploration into how their scientific work connects to the broader scope of academia.
"I think that it's really critical that a world-class research institution like the University of Washington that scientists are thinking about these things," Carlisle said. "Since we'll be leading future generations in scientific discovery, it would be good if we aware of the structures we are helping maintain or that we may choose to reform."
Dr. Katherine Xue, who graduated with a Ph.D. in genome sciences and a co-founder and organizer of the Genomics Salon, described being eager to gain insight from other academic disciplines outside of her scientific field.
"I joined the STSS program because I was really excited to think about how some of the biology research I was engaged in might actually have impacts on society more broadly," Xue said. "I was really interested in getting some deeper disciplinary perspectives from the humanities and the social sciences about how to think of the work of scientists and how that plays a role in society."
Darcy McCusker, a graduate student in the philosophy department who has been in the program since its first year, spoke of the connections STSS has allows one to form.
McCusker described how beneficial the program is for students looking to pursue careers in academia as schools often look for interdisciplinary research interests, and the credential of interdisciplinarity through the STSS certificate further demonstrate such interests.
Though students experiences have been positive, if this difficulty is not resolved, the program might not be able to continue; however, Ceccarelli and other faculty of the program are working to avoid such an outcome.
Ceccarelli's hope is that someone who cares about society and science and who wants to contribute to the kind of interdisciplinary work that STSS is rooted in will help fund the program by supporting faculty to teach courses and graduate students to take their research to conferences.
Indeed, for a program that Xue described as "eye-opening" and "incredibly valuable," STSS is certainly worthy of the investment from someone who sees how it shapes the academic perspectives of leading professionals coming out of the UW.
Reach contributing writer Jax Morgan at development@dailyuw.com. Twitter: @jaxbmorgan
Like what you're reading? Support high-quality student journalism by donating here.