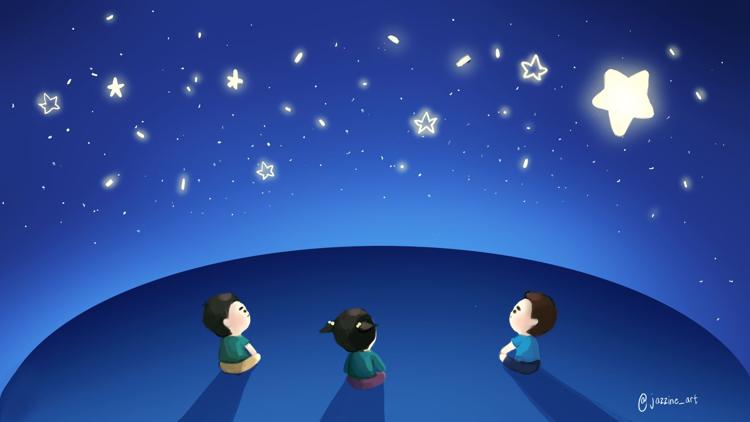 If you've ever dreamt of venturing through the vast frontier of outer space to see the moon, the stars, and all the known universe, you're in luck; the UW department of astronomy's mobile planetarium is a 20-foot wide, inflatable, walk-in dome that immerses audiences in laptop-projected galaxies. 
The mobile planetarium is designed to be easily brought to audiences who cannot visit the UW's brick-and-mortar planetarium in the Physics-Astronomy Building on campus. While the mobile planetarium has been around for nearly a decade, its basic goals have stayed the same. 
"By bringing the [mobile planetarium] to schools, we can help educate students about astronomy and expose them to interesting science in a new format," David Fleming, a graduate student research assistant at the department of astronomy, said in an email. "By offering fun, and hopefully memorable, experience[s] with science, we hope that students can take away something useful and perhaps inspire them to pursue a career in science in the future." 
Previously, the mobile planetarium had focused on astronomy in general, flying around the planets in presentations to showcase the theoretical origins of the universe. Recently, astronomy professor and astrobiologist Rory Barnes has put his own spin on the project, with his shows orbiting around the possibility of extraterrestrial life. 
"Astrobiology is an intent to [marry] two very fundamental questions: How do we find life in the universe? and how did life start on Earth?," Barnes said. "Astrobiology is still relatively new, and so I think a lot of people don't understand it or don't know that they could actually get a job in it, or a degree in it."
During the first six months of the mobile planetarium's creation, long before Barnes joined, the original team members presented shows to over 1,500 people and allowed 150 secondary school students to present their own projects within the dome. In the years since, the mobile planetarium has served countless more, bringing its stunning presentations to K-12 schools across the state, anywhere from the Olympic Peninsula to the Yakima Valley. 
The audiences of these shows aren't just limited to students. According to Barnes, shows have been presented at senior centers, clubs, and groups around Seattle. 
"I was trying to get people to realize that this was a possibility at their universities," Barnes said. "I was trying to drum up interest and support that maybe this was something they could do wherever they lived, and do the same type of outreach effort that I'm doing." 
This outreach has been enriching for both K-12 students as well as the team behind the project. According to a mobile planetarium poster, Ballard High School students who experienced the show felt more interested in a career in science. As for the mobile planetarium team, Barnes feels that it's good to recognize educational disparities that may be due to socioeconomic status in other parts of the state, and break out of what he calls the "Seattle bubble". 
"There's obviously a lot of affluence and people with 'science-y' and 'tech-y' jobs here in Seattle," Barnes said. "A lot of people who come to the University of Washington spend very little time in the more rural parts of the state."
For the graduate student members of the team, it's a valuable teaching experience.
"The [mobile planetarium] has served as a thoroughly enjoyable means to give back to the students of Washington state," Fleming said. "I'll never forget the 'oohs' and 'ahhs' I heard while discussing cool astronomy topics and answers questions from the students." 
Despite the age of this project, the team sees a long future with the mobile planetarium. For now, the team hopes to continue the shows just the way they are, whenever they are able to resume doing so.
"In terms of the mobile planetarium itself, I don't really have a lot of changes I want to make to it," Barnes said. "It's been road-tested, it's 10-or-12-years-old now, and I think the show has reached a good equilibrium. I'm not modifying it anymore. I think it's really just a well-established workhorse for outreach and engaging the citizens of Washington state in astrobiology and astronomy."
Reach contributing writer Alvin Luk at science@dailyuw.com. Twitter: @AlvinLuk5
Like what you're reading? Support high-quality student journalism by donating here.