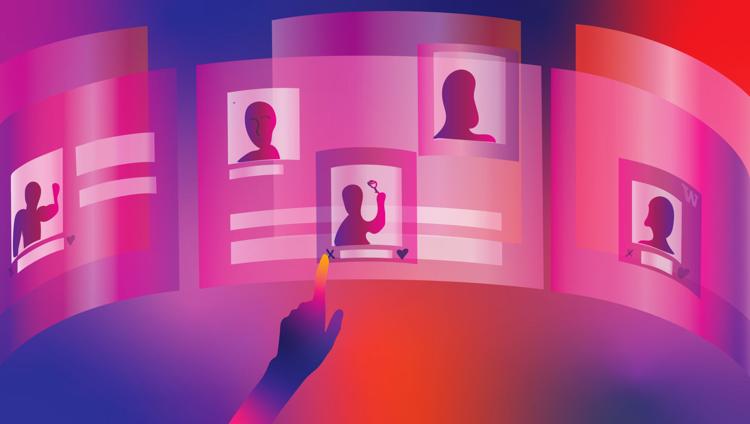 In 1994, Datamatch, a student-created, student-run matchmaking service, got its start at Harvard University. 
25 years later, it has made its way to the UW. 
Unlike most dating sites, Datamatch maintains a strict code of exclusivity by only releasing matches one day a year. The survey opens up Feb. 7 every year and closes promptly at 12:01 a.m. EST on Feb. 14.
The questions and matches are school-specific, so users must sign-up with their university email address before answering the questions.
The system then starts crunching the numbers to find you matches using a top-secret method, dubbed The Algorithm, which is rooted in economic theory and data analysis. 
"The Algorithm will spit out about 10 immediate matches for you," Simon Liu, a sophomore leading the UW Datamatch team, said. 
The top three matches are mutual, if they're in your top three, you're in theirs. 
Unhappy with your matches? Datamatch also has a search option where you can look up other students and send them requests to match yourself. The system caps you at 15 searched matches and they only count as an actual match if your request is accepted by the other person. 
Datamatch is not specific to dating. When signing up, users can mark a preference stating what they're looking for: a date, a friend, or both. 
When your matches are populated on Valentine's Day, the type of match — friend or date — will be specified by the match's name and contact information. 
"We put out your matches for you," said Liu. "Whether you then reach out and follow up is up to you."
Today, Datamatch has become an annual tradition at Harvard with close to 80% of their student body signing up. The company partners with local restaurants so matches can get a free meal together. 
With this being the UW's first year on Datamatch, it exists on a much smaller scale. There are over 600 sign-ups and counting.
One can't say for sure how many fish there are in the sea, but there are at least 638 in this one, so shoot your shot. 
Reach Science Editor Ash Shah at science@dailyuw.com. Twitter: @itsashshah
Like what you're reading? Support high-quality student journalism by donating here.