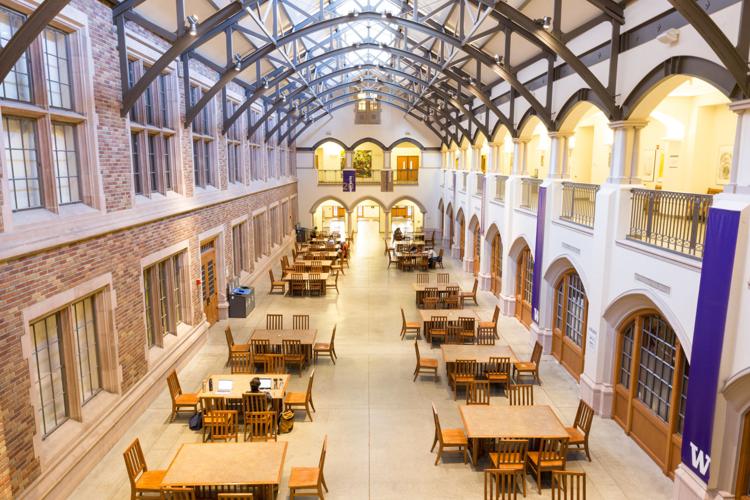 This year, the UW College of Engineering (COE) admitted their most diverse class ever, which is especially significant considering how highly it is ranked in the nation. Nine out of the 11 departments in the COE are ranked highly in their respective areas, with two ranking in the top 10.
Additionally, the COE is highly regarded among public engineering schools. With this prestige, as well as the desirability of engineering, come two words which students dread: "capacity-constrained." 
The Direct-To-College (DTC) admissions process, introduced in the 2018 freshman application cycle, aims to tackle this problem of uncertainty in the admission process. Computer science has also followed this model.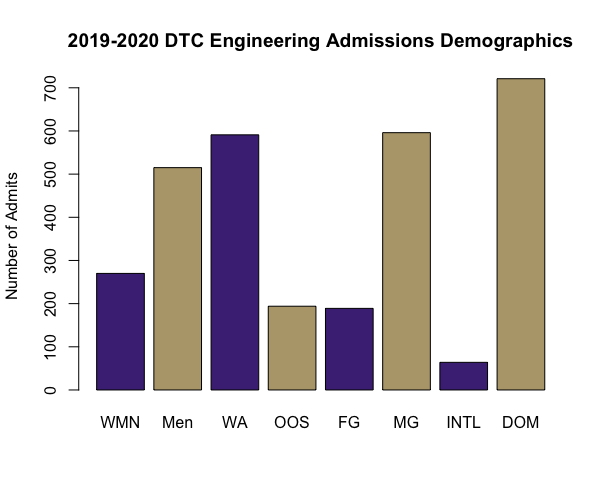 Many students before the autumn 2018 overhaul know the uncertainty of taking prerequisite classes in pursuit of a degree they might not get.
"In the old model, there was very little certainty that a student would be admitted to an engineering major," Brian Fabien, associate dean of the College of Engineering, said. "Once a student is admitted to a major, their retention rates are very high. With the old system, we could not ensure that large numbers of students would be admitted to majors."
COE admitted a fall 2019 DTC cohort of 785 students and saw an increase in the percent of women admitted at 35%, compared to fall 2018, which consisted of 32.4% women. 
Fabien explained that the UW has nearly twice the ratio of women to men, compared to the national average of 20%.
"The number of students we have this year is the number that we wanted to have," UW Director of Admissions Paul Seegert said. "Last year, we ended up with more students than we expected. When you offer admission to students, you don't know for sure how many will accept."
Additionally, in the fall 2019 DTC cohort, 11.5% of the students came from underrepresented minority backgrounds and 24.1% were first-generation students.
The DTC admissions process allows students applying to the UW as freshmen to select an engineering major of their choice, and if admitted to the UW, they are guaranteed an engineering major through the new placement process.
Because the admissions process is holistic, it aims to facilitate more diversity in the incoming class each year. Seegert emphasized that the holistic review process takes into account more than just academics and that there are many recruitment efforts to get more diverse applicants. 
"The idea is to have a class of students that is both academically able to take advantage of the education here and that represents the diversity of the state and country," Seegert said. 
Seegert clarified that although race is not considered in the admissions process, considering achievements and essays about overcoming adversity give the admissions department a more diverse class. 
As stated by Fabien, the retention rate of the first DTC cohort is 95%, indicating that students are interested in pursuing engineering if they are guaranteed a degree.
Departmental admission in engineering programs was formerly based mainly on student performance in prerequisite classes. This grades-driven approach led to large numbers of minority students being unable to enter the engineering majors, according to Fabien. 
These percentages mark a large increase from last year at 7.5% underrepresented minority status and 16.9% first-generation students.
It's not just this cohort of the College of Engineering that is growing more diverse — the holistic admissions process aims to increase diversity among the entire freshman class.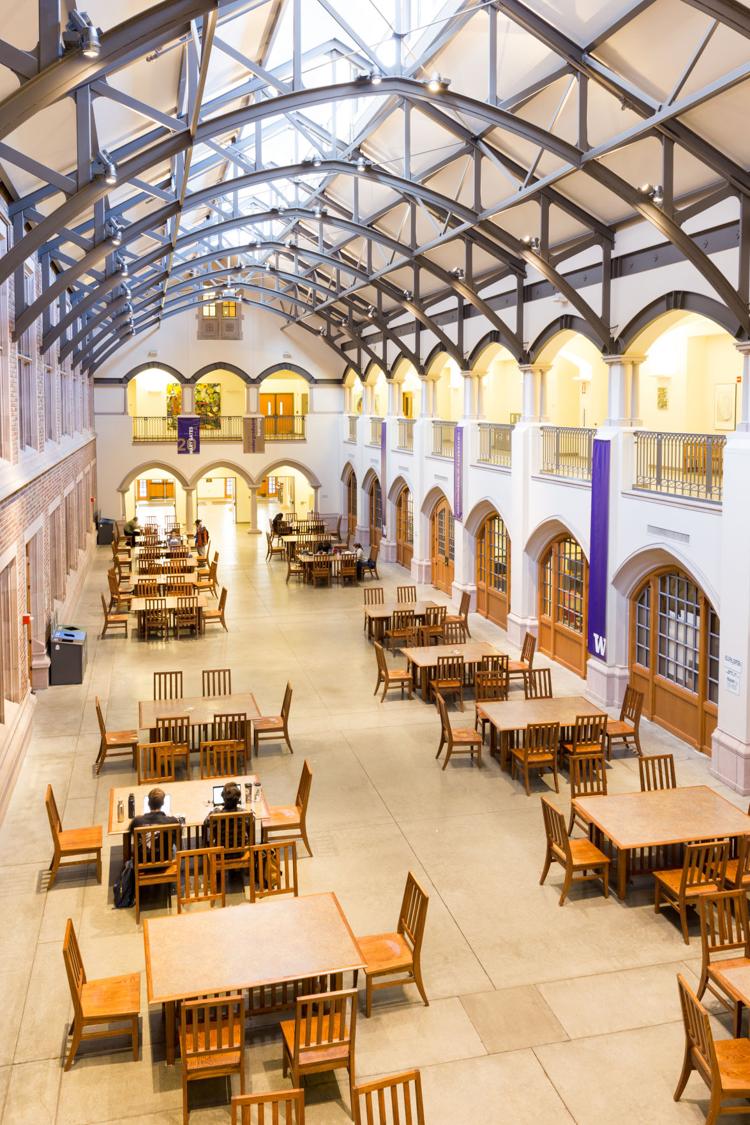 "This year's admitted students are the second largest in terms of class," Seegert said. "The way the whole freshman review process works is to help us have a diverse class. That's the whole idea of the holistic review process we use to admit students."
This year's incoming freshman class has the largest number of underrepresented minority students, with 1070 students identifying as URM. In 2017, there were 1066 underrepresented minority students in the incoming freshman class, while in 2018, there were 998.
With the new admissions process and the introduction of Engineering Peer Educators, students in the College of Engineering have more resources to graduate from the program.
"We definitely think that the [diversity of] engineers we produce in the College of Engineering should be representative of Washington and the U.S. in general," Fabien said. 
The DTC admissions process shows that more students from diverse backgrounds are being given opportunities to pursue engineering at the UW, which in turn can provide a foundation for diversifying engineering as a profession.
The College of Engineering aims to put its ideals into practice not only with its students, but with its diverse faculty, almost 25% of whom are women.
"[Engineering is] very multidisciplinary, and every engineering enterprise needs input from a diverse group," Fabien said. "We highly value diversity, including diversity of opinions. Diversity is critical to our success."
Reach reporter Divya Rajasekhar at science@dailyuw.com. Twitter: @divraj16
Like what you're reading? Support high-quality student journalism by donating here.
Editor's note: An earlier version stated incorrectly that there were 10 departments in COE, there are 11; this article has been updated to correct that.