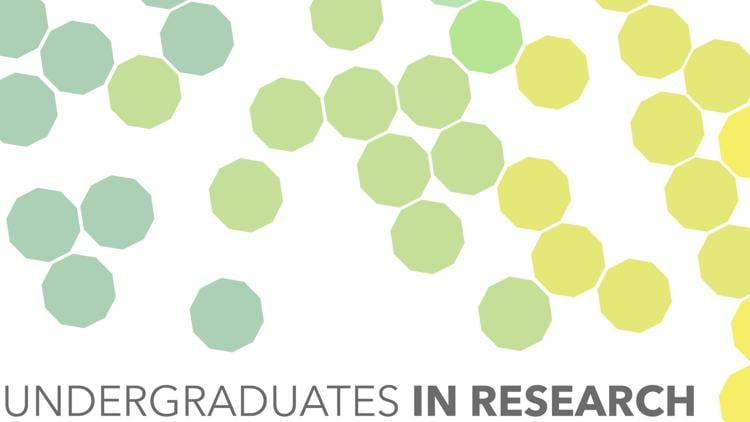 Can you teach a bumblebee to buzz pollinate? 
This is just one of the questions that guides the research of UW undergraduate research leader Kim Ha, a sophomore intending to major in molecular, cellular, and developmental biology.
"Truthfully speaking, I never imagined myself working on behavioral experiments with insects — I'm actually terrified of bugs," Ha said in an email. "But you could say that bumblebees and I naturally found our way to each other through my passion for science and learning." 
Ha got her start in research the summer prior to her freshman year through the UW GenOM ALVA program. There, she was able to engage with her fascination in genetics and later present her work at the Summer Research Poster Session. 
"It was such a great hands-on experience and after getting a taste of what research … I found myself completely hooked onto research and science in general," Ha said.
This past summer, Ha was involved in research through the CoMotion Mary Gates Innovation Scholars program, focusing on a project working with mosquito larvae in the Riffell Laboratory. Through this experience, the opportunity to be involved in a research project on bumblebees presented itself to her.
Now working in the Daniel Lab, Ha described her current research on buzz pollination as a project that utilizes the methodology of "observational experiments along with trial and error."
The process starts with removing a few of the bumblebees from their cage and releasing them into an experiment chamber that contains both real and fake flowers. Ha then observes the bees' interactions with their surroundings.
"Most of the time the bees don't do what we want them to do; they mainly crawl or fly around without ever interacting with the objects placed in the chamber," Ha said.
Ha also observes the bees in the cages they are housed in, noting their behaviors and interactions. In both processes, she studies their movement patterns to help develop behavioral explanations.
According to Ha, this project is significant because humans rely on pollination as being essential in the production of crops.
"Looking at it from a wider and practical perspective, what we learn about bees and their pollination techniques could help in improving agriculture development," Ha said. 
Ha also believes that because scientists do not currently know why certain bee species can buzz pollinate and other species cannot, gaining a better understanding through this research would be an important breakthrough for the field.
In addition to making an impact on agricultural development and scientific understanding, Ha shared how her research has impacted her as well, stating that it has allowed her to gain confidence as a scientist and student, and has pushed her to be an "innovative and independent thinker." 
"When I'm presented with a challenging problem in class or in the lab, instead of thinking there's no way I can do this, I've started telling myself 'OK, let's think about this and see what we can do before asking for help,'" Ha said.
Now as an undergraduate research leader, Ha presents to groups on how to become involved with research on campus, encouraging fellow students to seek research opportunities that will enhance their college experiences as her own work has for hers.
As she continues with her buzz pollination research, Ha said she finds her observations and explanations form further experimental questions for her. She believes this project is "just beginning to evolve" and she looks forward to seeing where these questions will lead her. 
Reach reporter Jax Morgan at science@dailyuw.com. Twitter: @jaxbmorgan
Like what you're reading? Support high-quality student journalism by donating here.