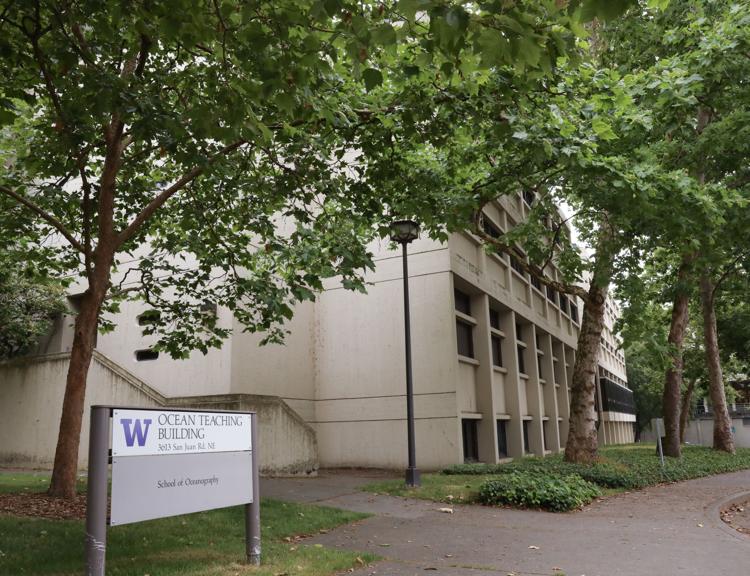 While a minor in quantitative science is something that most students think is an easier version of math, the program brings an interdisciplinary approach to STEM by targeting real-world problems are relevant to students.
Located in the Oceanography Teaching Building (OTB), along the shoreline of Portage Bay, the Center for Quantitative Science (CQS) offers courses and programs which focus on fields including quantitative ecology, natural resource management, and biomathematics.
Quantitative science (Q SCI) is the study of applying mathematics, statistics, and computer sciences to practical problems with a theoretical foundation. 
CQS currently provides a series of undergraduate courses in quantitative science. These courses cover pre-calculus, calculus, and statistics for students who are interested in environmental and biological issues. CQS also offers The Quantitative Ecology and Resource Management graduate program(QERM).
Instructors for Q SCI courses come from various departments such as School of Aquatic and Fisheries Sciences and School of Environmental and Forestry Sciences. In classes, students are exposed to real-life problems from interdisciplinary fields and are expected to develop critical thinking skills to solve these problems.
"In a Q SCI class, all of the examples and motivations come from things that you are super familiar with," director of QERM graduate program Tim Essington said.
Essington used an example of wildfire, an issue relevant to Washington, to explain how Q SCI is involved in scientific research and people's daily life. With skills in calculus and statistics, students are able to make predictions of the scale of the fire, decide on resource investigation, create models to reflect fire properties, and improve future forest management. 
According to Essington, CQS has students who study environmental sciences, psychology, economics, and many other majors. Instructors use diverse materials to ensure students can apply Q SCI knowledge and methods in their own field.  
Patrick Tobin is an associate professor at the School of Environmental and Forestry Sciences who studies ecology.
"In the past, students who take Q SCI are largely from fisheries or forestry, so we only use examples about fish and trees," Tobin said. "Now students are from everywhere. I sometimes use engineering examples and teach statistics that can be applied to engineering so that students can better relate Q SCI to their studies." 
Compared to large math lectures, Q SCI courses have a smaller class size with more interaction between instructors and students. Students have the opportunity to earn a minor in Q SCI by fulfilling about 30 credits in Q SCI classes which are already included in major requirements for an undergraduate degree in natural science.
"We are in an era where there is more and more data, " Essington said. "We are trying to ask questions at bigger and bigger scales about things like global changes. How do we deal with all this information?"
According to Essington, that is necessarily a quantitative task. Today, people try to understand a complicated question by creating a simplified version of mathematical ways. We understand the properties that happen in the mathematical side and use that to make inferences in the real world.
Rachel Fricke recently finished her undergraduate degrees in aquatic and fisheries sciences and environmental studies along with a minor in Q SCI and is currently working in Mount Rainier National Park developing water use models and a stream monitoring network. 
"I was able to directly apply a number of statistical analyses I learned in Q SCI classes to my senior capstone project," Fricke wrote in an email. "Possessing strong analytical skills has allowed me to take on more of a leadership role in data-intensive science because I'm able to see the project through from start to finish." 
Like Fricke, Hyejoo Ro is another recent graduate from the UW College of the Environment —  where Q SCI helped her with research. 
"I took a few classes I was interested in to further my quantitative skills in the research I was conduct[ing] and all of [a] sudden I had the requirements to add on the minor, " Ro wrote in an email. "Personally I found it really satisfying to run a piece of code and have it produce a plot or statistical model that can help gain a better understanding of ecological processes."
From essential skills to research opportunities, Q SCI incorporates a multidisciplinary learning experience. For more information about courses and the program, contact the program advisor. 
Reach reporter Sunny Wang at science@dailyuw.com. Twitter: @sunnyqwang64
Like what you're reading? Support high-quality student journalism by donating here.