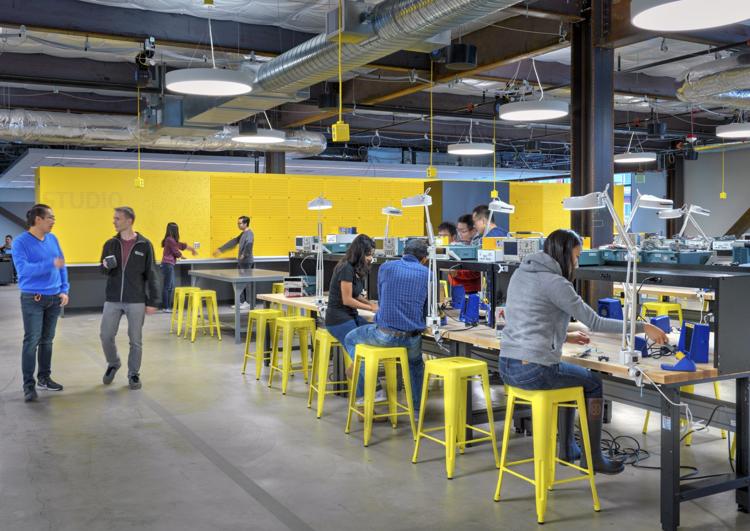 In farms, many chickens, especially egg-laying hens, die from disease, predators, theft, and heat. 
To combat these high mortality rates, students in the Global Innovation Exchange (GIX) program collaborated with Microsoft to create CluckAI. This technology monitors the sounds of chickens, analyzes the audio with machine learning algorithms, and alerts the farmer if sounds of distress are detected. 
The Global Innovation Exchange master's program takes students with diverse skill sets and provides them an environment to develop innovations for a globalized world. 
In its third year, GIX seeks to foster project- and team-based learning from the UW and with partner programs at Tsinghua University, an elite research university in Beijing. 
In the dual degree track, students split time between UW and Tsinghua University. 
There are also seven other universities around the world involved, including schools in Mexico, Switzerland, and India. 
The GIX program is based in Bellevue and has received additional funding from Microsoft.
For Adele Parsons, a current student in the Master of Science in Technology Innovation track, getting to work on projects in the GIX Makerspace, where students can access state of the art technology, is her favorite part of the program. 
The program promotes hands-on learning through their electronic prototyping labs, design studios, and AR/VR labs.
Parsons' favorite creation through her studies has been a VR experience for practicing speeches called SpeechVR. This included developing a mobile VR app and designing a VR headset accessory to detect heartbeat and measure stress levels. The app features audiences of varying difficulty levels with real-time biometric feedback. 
Students create relevant, impactful technology with the help of industry partners like Microsoft, T-Mobile, Baidu, AT&T, and Boeing. 
For example, one student team created a project with Microsoft that can be used to protect wildlife, detect invasive species, and study shrinking icebergs and other environmental changes.
Diversita is their motion-sensor camera which can identify up to 5,000 species of wildlife in real-time using machine learning. Their technology makes it so one will not have to meticulously look over photographs for hours to find animals.
Another project highlighting the globalized focus of the program is SparkEd, an app built to support parents who live far away from their children but still want to contribute to their child's development. The app was inspired by a GIX student who had to move away from his 10-month-old son in China for his educational pursuits. 
The app is based around the picture book "A Stray Dog," and lets the parent design the child's learning from afar by allowing them to insert questions throughout the story and pick answers based on what values and beliefs they want their child to learn. 
Another team created PlayerX, a friendship app that "strategically connects people that frequent the same places and engage in similar activities," in response to the number of people that move to cities like Seattle for educational or work opportunities without knowing anyone in their new home.
Quaternion was an app developed in collaboration with Boeing that improves travelers' plane journeys with real-time flight status alerts, airport tips and navigation maps, and flight profiles that have all of the passenger's flights logged.
Reach reporter Tiasha Datta at science@dailyuw.com. Twitter: @TiashaDatta2
Like what you're reading? Support high-quality student journalism by donating here.
Editor's Note: This article previously stated incorrectly that the makerspace was UW supported, it has been updated to reflect that.
This article previously stated incorrectly that the program was in its second year, the article has been updated to reflect that.
This article previously stated that there are joint faculty from both universities; the universities do not share faculty, the article has been updated to reflect that.
This article previously stated incorrectly that Tsinghua University and UW's program was the only program available. In fact, there are two programs available, one of which incorporates a dual-degree program between the two universities. The article has been updated to reflect that.