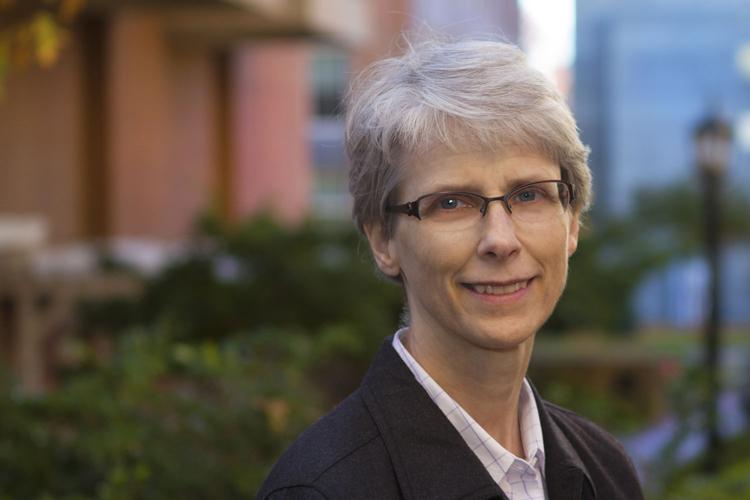 At the same time as the Tar Heels say farewell to an innovator, educator, entrepreneur, and distinguished professor, the Huskies welcome a new leader to head one of their most intellectually rigorous and creative departments.
Dr. Nancy Allbritton will leave her post as professor and joint department chair of biomedical engineering at the University of North Carolina (UNC) and North Carolina State University to join the UW as the Frank & Julie Jungers Dean of the College of Engineering.
For Allbritton, her extensive experience in teaching, leadership, and departmental research at UNC prepared her well to lead the College of Engineering (COE). Additionally, Allbritton has founded two biotechnology companies, Cell Microsystems and Atlis Biosystems, underscoring her diverse experience in biological research and medical sciences.
"I've been department chair for 10 years now, and I think I was excited to have an impact beyond my lab," Allbritton said. "My sense was that I could, as a departmental leader, have a much broader impact on people."
Research is the main goal driving Allbritton's deanship. Because she hasn't been able to fully engage with the faculty at the UW yet, she was reticent to make any concrete claims, discuss specific plans to revamp the college's outlook on collaboration with other departments, or offer specifics about engineering leadership. 
Despite her impressive administrative record, Allbritton is no stranger to research, having run a successful lab at UNC and coming from a research-focused educational background. 
"[Nancy] has been a great mentor and I am very grateful for it," Rayna Kim, a postdoctoral researcher in the Allbritton Lab at UNC wrote in an email. "She is also open-minded and welcoming to new ideas, possibilities, and innovations, which results in many successful collaborations." 
Before being appointed to UNC, Allbritton received a bachelor's degree in physics from Louisiana State University, an M.D. from Johns Hopkins, and a P.h.D in medical physics from the Massachusetts Institute of Technology, and subsequently taught at the University of California Irvine. 
Allbritton framed her involvement currently in a mostly adversarial manner.
"One of the things I really want to do is get embedded, really meet people," Allbritton said. "From reading websites, one can learn so much, but there's nothing like being embedded in the environment."
Coming from a bioengineering background and having strong ties to industry, Allbritton stressed that one of her main focuses will be continuing to strengthen ties to the tech industry in Seattle. Currently, the UW has strong ties to Microsoft through the Bill & Melinda Gates Center for Computer Science and the Paul G. Allen School.
Through these industry partnerships and working with the college, Allbritton hopes to bring greater synergy between engineering as a whole college and other departments, notably business, natural sciences, and the humanities. 
Pointing to engineering feats like the iPhone and biomedical engineering breakthroughs like prosthetics, Allbritton seeks to bring those kinds of mindsets to future interdisciplinary projects at the college.
"It's about setting culture," Allbritton said. "When there is a top down message that we will work together, that really promotes and demonstrates that you value teamwork."
One of the most important issues that Allbriton will have to contend with is increasing diversity in the college. Currently, the UW is a leader in percent of female faculty employed, sitting at 24.2%, however in the racial breakdown the pool of female faculty is overwhelmingly white and Asian, with Hispanic and black-identifying faculty making up 5% of both male and female faculty, according to College of Engineering data provided by the administration. 
Programs like Advance, which seeks to further female participation in STEM and other institutional equity building initiatives are in line with Allbritton's goals to further diversity. She was vague about specifics for the college but was focused on pursuing multiple solutions to increase diversity both on the faculty level and the student level. 
"One wants to promote all of these programs," Allbritton said. "One wants to build programs at different levels, and one sets the tone or sets the culture — we're not gonna tolerate this, we're not gonna treat people differently." 
Despite lacking specifics, Allbritton emphasized supporting the UW's existing programs such as Women in Science and Engineering and the Washington State Academic Redshirt program, which focuses on low-income and first-generation students studying engineering.
Allbritton will begin her full appointment to the College of Engineering on Nov. 1, replacing current dean, Michael Bragg. This year five of the 10 departments in the College of Engineering will be led by female professors, most notably the Paul G. Allen School of Computer Science.
Reach Science Editor Thelonious Goerz at science@dailyuw.com. Twitter: @TheloniousGoerz
Like what you're reading? Support high-quality student journalism by donating here.