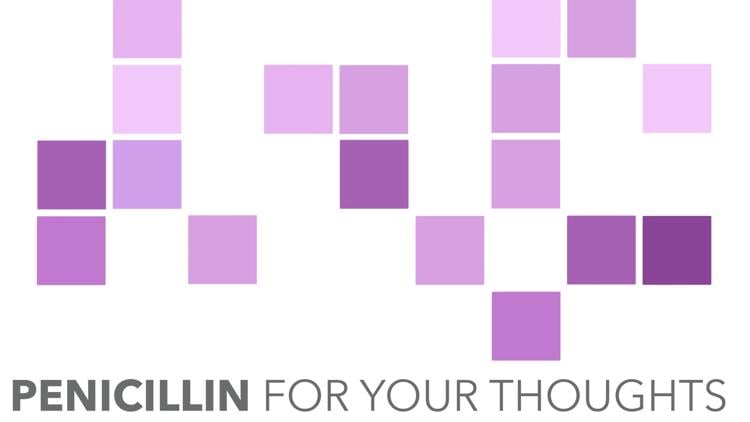 Author's note: Short coat studies is a mini-series within the Penicillin For Your Thoughts column that examines the transition from regular college graduate to practicing doctor, not only in terms of schooling and physical obstacles, but also how one's identity and relationship with their passion is constantly being redefined.
For all the promise, emotions, regrets, and painful growth we put up with as undergraduates, does it ever feel like the life you've spent four years envisioning and re-envisioning should start right after graduation?
An agonizing element of deciding on medical school is accepting that these visions will be placed on hold for several more years. 
"Friends in stable jobs can tip the Lyft driver, [and have] time to develop interests," Allison Rollins (MS2) said. "Life is happening for people when you're in medical school."
It's tough to stomach watching your friends progress into adulthood while you're still in school, and it's not until you're in that position that the effects take their toll.
"When you're out [to] dinner with friends, you start to look different from them, you start to talk [about] different things from them," Eunho Lee (MS2) said. "When you have friends talking about life and adult things, and you're still talking about, like, anatomy, it's a little challenging. I'm losing common ground with the people I am close to, and 'how do I navigate that?' is always an ongoing question."
Choosing to forgo years of income can be challenging as well.
"Traveling, keeping long-distance friendships alive, having the financial capital to engage in fun new trends, food, tech, whatever — those are all things I've been interested in, and it feels like a lot of my friends who work in tech or finance, they have that financial capital," Kevin Pu (MS1) said.
It's impossible to advise you not to compare yourself to your peers, but there's value in recognizing the other routes. Becoming wistful, a little sad, maybe a little envious, means you're thinking critically and realistically about what you're doing. The good news is that despite the occasional despair, medical school students remain excited about their decision.
"It's really tough for the first two years because you're in a classroom," Rollins said. "But now, I can see the next part, which is the part I'm going for. If it gives you joy, and it really gives me joy … You find things infinitely fascinating."
The majority of medical school students do not go back to school immediately after undergraduate. The average incoming age for the UW's 2019 class was 26, and according to 2015 analysis by the Association of American Medical Colleges, nearly 60% of applicants took at least one gap year before matriculation.
"Once my gap year started and I was removed from college, I had a lot more time to think for myself," Pu said. 
Pu's undergraduate pre-med community had instilled the idea that to do medicine means to make the biggest impact possible, causing students to feel pressured and become frustrated when it's not what they want.
Taking a break from school allows students to enjoy life, do what they've always wanted, then return to follow their passion. As Pu described it, medical students often have thought about their lives in relation to others and knew they were back in school for that.
Even once medical school is underway, students have time to maintain priorities outside of their careers.
"I have to have time with the most important things," Christopher Yang (MS1) said. "I know I'm going to be a dedicated physician, but not at the cost of sacrificing my family and my faith. If I wasn't sure I was able to do that, I wouldn't pursue medicine."
You often hear the advice to look at the end-goal, remind yourself why you're doing what you are. It is important to celebrate the milestones along the way and enjoy the process of medical school above all. 
"It's just different paths," Yang said. "Thinking back, I don't think I ever thought I couldn't reach it. It's not the exact same image that stuck with me; the idea of pursuing medicine transformed as I transformed through undergrad."
Reach columnist Theresa Li at science@dailyuw.com. Twitter: @lithere_sa
Like what you're reading? Support high-quality student journalism by donating here.