On the second floor of the Bill & Melinda Gates Center, a wooden sign hangs in a window, inscribed with the Center for Game Science logo. Inside, along the walls, diagrams, calculations, and one expo marker tree fill the well-used whiteboards. A team of software developers sit at their desks, analyzing and advancing current projects in the relatively young field of game science.
When asked how he would describe game science, Zoran Popović, director of the Center for Game Science, defined it as "a scientific approach using a game medium towards improving human potential."
The center seeks to answer questions crucial to the interdisciplinary field.
"How do we create significantly more scientists who are able to solve open-ended problems that computers by themselves or people by themselves couldn't, but together they can?" Popović said. "How do we use technology to create a completely new type of learning in K-12 education?"
Foldit, the center's first game that jump-started the field, seeks answers to the former. Using players to solve protein folding puzzles, Foldit has led to various discoveries around the structures of specific proteins and confirmed by traditional scientific tests.
"There's papers in Nature, which is a top science journal, and the authors are a bunch of people from UW — and 10,000 Foldit players," Josh Gardner, a Ph.D. student in computer science working at the center, said. "That's what it says in the authorship because players in Foldit are figuring out these protein structures to solve some challenge that's given to them."
Behind-the-scenes in Foldit, developers employ gamification and crowdsourcing to design highly engaging games that motivate online players to process smaller bits of a larger data set of proteins that computers otherwise could not process.
Mozak, another online game at the center, advances neuroscience research also through gamification and crowdsourcing. In partnership with the Allen Institute for Brain Science, Mozak provides players with high-resolution 3-D images of neurons to trace. Through a collective effort, players construct a wiring diagram, or blueprint, of these neurons.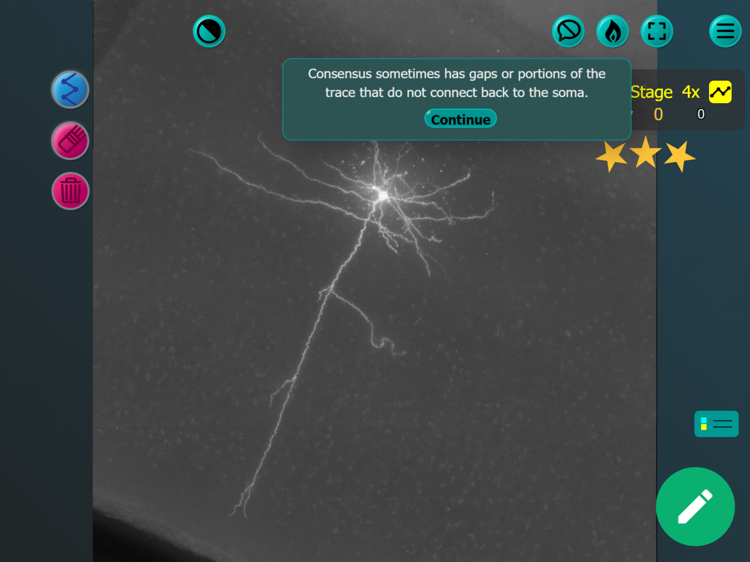 "It's more like a relaxing or Zen-like experience, unlike anything you'd play on an Xbox or PlayStation," Roy Szeto, a UW alumni and software developer at the center, said.
These traces of neurons are incredibly vital to neuroscience research as there is little consensus over the structure and function of neurons. With over 80 to 90 billion neurons in one brain, the amount of data is impossible to process by neuroscientists alone.
"It would take a neuroscientist something like 12 plus hours to do this for one neuron," Gardner said.
Even state-of-the-art algorithms have shown little accuracy with tracing neurons. A game like Mozak, however, more efficiently processes the data with the help of thousands of online players.
"We are taking our game, Mozak, and we're basically extending it such that all the neuroscience laboratories in the United States and in the world can actually participate by submitting their data for processing and for 3-D reconstruction of neurons," Popović said.
The Center for Game Science also strives to maximize human potential through educational games, such as Refraction and Creature Capture aimed at K-12 mathematics.
"We're trying to make mathematics in K-12 accessible to the point that any kid, no matter how far ahead or behind they may be, can reach their full potential in a matter of months rather than years," Popović said.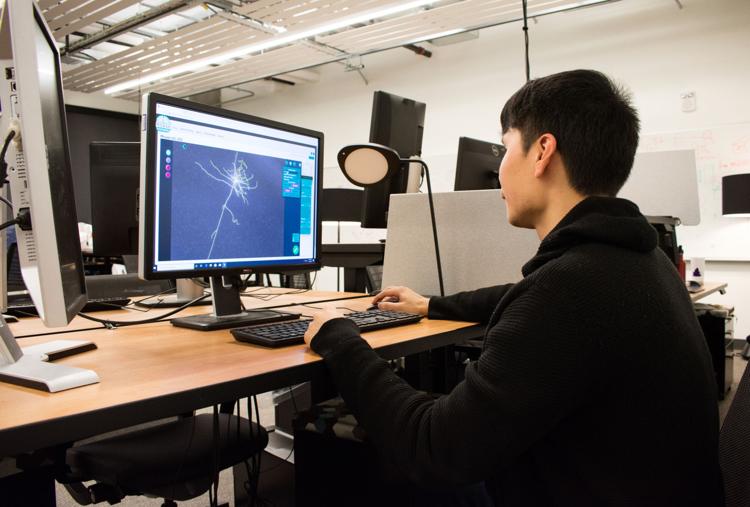 Developers design these educational games as supplemental material for traditional low-tech lesson planning. Saira Mortier, the digital learning curriculum specialist at the center, emphasizes the "delicate balancing process" between less engaging lessons and highly engaging games.
"You can't only have highly engaging lessons because then people, especially children, are going to develop the inability to concentrate on something unless it's super engaging," Mortier said.
"It's kind of what we get when we are on social media all the time, and we're flipping through and getting these little bits of information, and then we sit down to read a book, and we can't because it's not engaging."
In an effort to amplify the effectiveness of these games, the center designed Teacher Toolkit, which allows teachers to watch their students' progress through the games. In the event that a student continues to struggle on a particular problem, a teacher would notice the mistakes on the tool kit and go to the student in need of support.
Looking forward, as still a young field full of potential and uncharted territory, the director sees the center next expanding its focus to mental health and the use of cognitive behavior theory.
Reach writer Tatum Lindquist at science@dailyuw.com. Twitter: @TatumLindquist.
Like what you're reading? Support high-quality student journalism by donating here.