Cover Image: A level Strip from EarthGames Arctic Triology: A Caribou's tale
To some, Bagley Hall — home of the chemistry department — is associated with traumatic memories stemming from a less-than-pleasant experience with the introductory chemistry series. On the third floor, however, there is a classroom full of exciting innovation and hope for a better future: the EarthGames Studio.
Guided by UW atmospheric sciences, professor Dargan Frierson, students in the class work as writers, researchers, designers, and programmers to create video games that bridge the knowledge gap between scientists and the general public about the climate emergency in a familiar and fun method: video games.
One of the games, "Flourish," is set to be released to the EarthGames website July 11, according to lead developer Andrew McDonald. "Flourish" is a single-player, web-based simulation game like "SimCity" where you act as public official making decisions about construction projects in a growing city over the course of 30 years.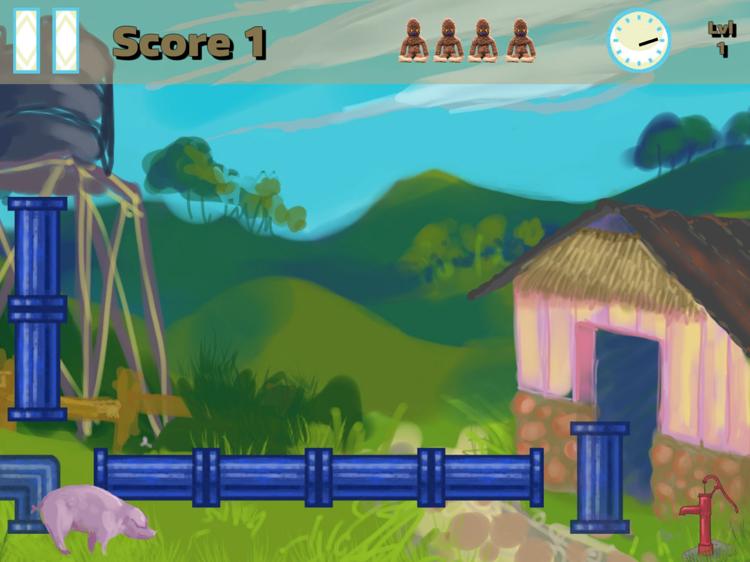 For example, in your first year, you must choose between two construction companies to build apartments: one that's inexpensive but bad for the environment, or one that's more expensive but better for the environment. These decisions snowball into a chain reaction of more problems, more solutions, and more problems again. In particular, the game emphasizes how the external costs of seemingly inexpensive decisions rack up.
"There's a lot of things you don't see that is being tracked in the background," McDonald said. "We wanted you to underestimate how intricate the system is because we want to really question how you think and how you perceive things."
Another game in the works is "Deal." "Deal" is a mobile simulation game where you act as a campaign manager for a platform similar to the Green New Deal and make decisions on what messages you will deliver to the public by swiping left or right (think Tinder, but for saving the planet).
Jasmine Leung, a senior in the community, environment, and planning (CEP) major, is one of the EarthGames students and one of the writers behind "Deal." She says that the message of the game to its players is that in order to get a green policy passed, we as a society must be willing to compromise with those of us who have opposing views.
"When you're in this liberal bubble, it's really easy to say this is the right thing to do. But you have to realize that not everyone's going to agree with you, and sometimes in order to make changes happen, you're going to have to be strategic," Leung said.
EarthGames' mission is to better communicate with a less knowledgeable public about the various issues that a climate crisis can cause.
"Jargon gets in the way of a lot of understanding, but … one of our main focuses is to remove the jargon," McDonald said. "Video games are an awesome medium for that because you can go through that whole experience. It's not like a book where you have to visualize it in your head and either you accept the whole picture or you don't. We get to control the visual, but you get to control the narrative."
Leung said that she chose to take the class because she's passionate both about the environment and about video games, and she believes that they're a good way to communicate these issues.
"I really like video games," Leung said. "They're a good outlet and I think they can really get people thinking."
Reach contributing writer Natalie Rand at development@dailyuw.com. Twitter: @n_rand_
Like what you're reading? Support high-quality student journalism by donating here.