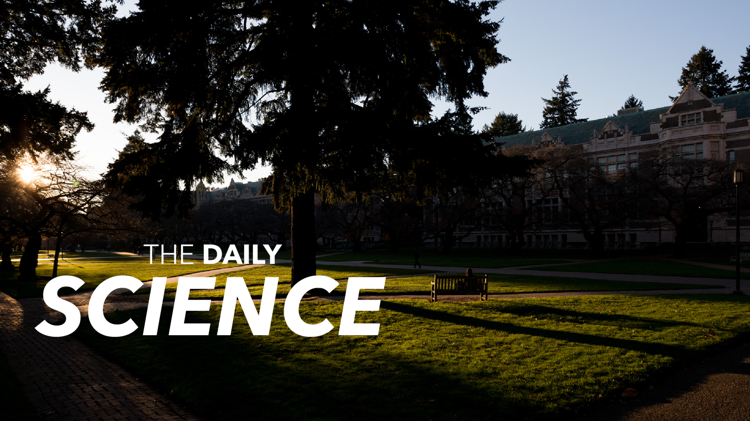 Can studying dogs' health help scientists with human aging and health? The Dog Aging Project believes so. 
The citizen-science project is designed to engage the public in data collection to advance understanding of how genes, lifestyle, and environment influence aging in dogs. 
"The main goal of the project is to understand the factors that influence aging in dogs… with the long-term goal of maximizing the lifespans of dogs," project co-director and professor in the School of Medicine, Dr. Daniel Promislow, said. 
The study asks dog owners to fill out surveys about the dog's life experience and health. It also provides a sampling kit where a dog's saliva can be collected for genetic testing.
Owners may be asked to complete special activities and report back on their dogs' performance.
"It is just an observational study," Promislow said. "Like humans, some dogs age well, others not so well, and we are trying to understand why that is [and] the best way to do that is just by what we like to call the power of paying attention"
The study is taking place in the United States in the homes of dog owners around the country or wherever their pet's natural habitat is. They want the study to be convenient for everyone involved. 
"The goal is not to make dogs live forever," Promislow said. "The goal is to make sure that as long as a dog is living, it can be as healthy as possible." 
He emphasized that prolonging the lives of dogs is an obvious consequence of the study's result, but the ultimate purpose is ensuring a lifespan free of age-related diseases for dogs and, ultimately, humans. 
As a part of the project, Promislow explained that there will be a small sample of the dogs enrolled in a clinical trial testing the ability of a drug to delay or decrease the effects of age-related disease.
An example of some of the drugs they are testing is Rapamycin, also called sirolimus. It is a drug that has been used in people for cancer chemotherapy. However, when used at much lower doses in mice, it seems to change the way their bodies age. Mice who were treated with Rapamycin seem to live longer and age more healthfully than mice who were not treated with it. The project is studying whether this drug could also help dogs. 
Promislow hopes that "what we learn about dogs is likely to teach us about humans as well," since they both have similar life spans and age-related illnesses. Therefore, this study will help make dogs more healthy, as well as humans.
When asked about the study's projected end, he explained that the scientists will start seeing results in the next 10 years as the dogs in the study start to age. 
"My hope is that the Dog Aging Project will become a permanent project," Promislow said. "That it will keep on going past this team, and that other people will pick it up." 
Because there is so much to learn about humans through their pets. Many consider their pets a part of their families, so this study will help them learn about the health of their beloved pets.
To nominate a dog, dog-owners can visit the project's website.
Reach contributing writer Ruwida Muqabel at science@dailyuw.com. Twitter: @rruwidaa
Like what you're reading? Support high-quality student journalism by donating here.