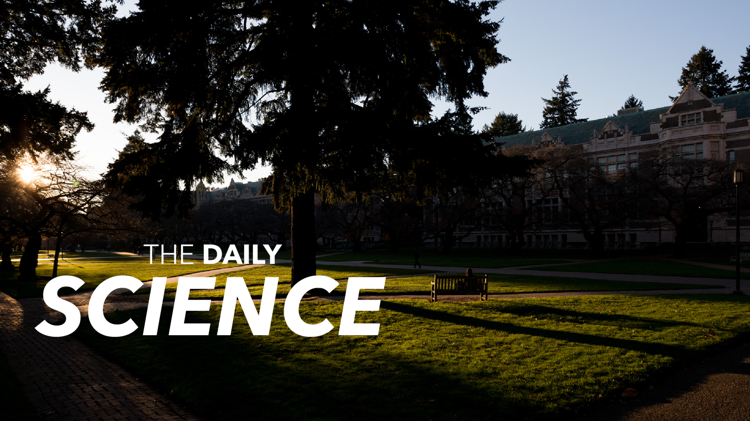 The topic of the fifth annual Global Challenges event was "Technology, ethics, and social change … who cares?" 
The resounding answer, everyone. 
Speakers Anna Lauren Hoffmann, an assistant professor in the Information School, Ece Kamar, senior researcher for adaptive systems and interaction group at Microsoft Research, and Shankar Narayan, the director of the Technology and Liberty Project with the American Civil Liberties Union gathered to talk to students Wed, Nov 6. 
Vicky Lawson, director of the UW honors program, began the event by setting the scene for the scope of the issue at hand, driving home that ethical use of technology is something everyone should care about.
"Algorithms shape almost everything," Lawson said. "They shape who gets into college. They shape who gets hired. They shape who gets paroled, or who gets sentenced. They shape where policing is concentrated, and on and on and on." 
Lawson posed three nebulous, difficult to grapple with questions, meant to make both the audience and the speakers think. 
Ethical data usage, big data, social media, and what is happening to people's privacy is an important issue for students. Questions moved into the personal, looking at who controls data, and how data can be mobilized for social justice and a more technologically equitable future. 
"We need to foster a way to building and rolling out technology that empowers, rather than disempowers, marginalized and vulnerable communities that have always born the disproportionate impact of technology," Narayan said.
The concept of power dynamics within the world of technology, whether it be racial profiling through facial recognition or the collection of data through AI disproportionately affecting minority communities, became the main theme throughout the panel. 
Hoffmann referenced the beginnings of Tinder as an example of the operation of power dynamics in big data and social media. The app only offered two genders for identifying yourself when it first launched. Straight transgender women were selecting female as their identity and then male as their preferred gender. Their profiles would then go into the algorithm and be presented to prospective suitors — and that's when the trouble began. People who matched with these women saw pictures that went against their normative ideals of femininity and started reporting those accounts as fake. After too many fraudulent account complaints, the user was locked out of Tinder. 
"And so here was an app, making an assessment about who counts as woman, who counts as an eligible woman, who counts as someone who should get to be on their platform, based on a set of assigned decisions that then get to reinforce the flags of a handful of users," Hoffmann said.  
After receiving complaints from users whose accounts had been deactivated for being fraudulent, the app changed its algorithm and gender options to include inclusive pronouns. The story, however, was just a small example of the larger problem of power difference in social media. 
Despite the new gender pronouns, trans women still felt discluded from the app, as the new algorithm made their possible dating pool much smaller. The system was still set up to favor cis men and women. 
"That power dynamic never gets upset by these mere efforts toward inclusion," Hoffmann said.
The examples discussed appealed to students in a variety of ways. Alyssa Diller, a freshman, thought it was an interesting conversation around how sometimes a system is so broken that the best course of action is to give up and rebuild from scratch. Another student, Helen Carson, enjoyed hearing about the different aspects of technology. Her main takeaway from the event was an understanding of how complicated the question of ethical technology use is. 
"[We] see this as an invitation to be curious about questions that seem so big we can't wrap our heads around them," Lawson said. "What we want is for us all to think big and think brave and figure out what our piece is in the work." 
The topic of the event is chosen by the previous year's honors freshman who fill out a survey about what keeps them up at night. The questions are often large scale, with past events covering issues like "Nationalism, Fake News, and the Power of Culture" or the "Question of Rights."
Reach contributing writer Zoe Schenk at science@dailyuw.com. Twitter: @schenk_zoe 
Like what you're reading? Support high-quality student journalism by donating here.