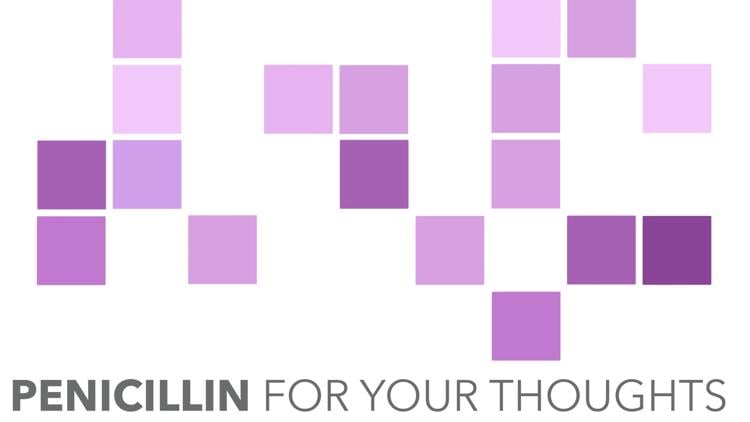 Editor's note: Penicillin For Your Thoughts is a weekly column by pre-med Theresa Li where she explores the day-to-day of students pursuing medical school.
Last week we took a look at the various experiences that encouraged and validated an undergraduate's decision to go pre-med. The adrenaline of watching surgery first-hand, the deep satisfaction of watching a patient smile, the stellar grades in biology courses, and, most importantly, the fun you had while doing it all, is irrefutable proof that becoming a physician isn't a bad idea. 
But landmark decisions like medical school are not made lightly, and early on in the process, when passion has not been stirred by a clinic to volunteer at or a physician mentor, the lofty responsibilities a pre-med undertakes inevitably inspires moments of introspection, doubt, and reflection. 
This week, I take a look at these moments and how to overcome the negativity this process  might evoke.
Senior Naomi Desai, president of the UW's chapter of the international medical fraternity Phi Delta Epsilon (PhiDE), grew up with a hybridized interest in medicine and English, which set her on the pre-med track early on.
"While medicine is the heart of it, I also love hearing people's stories and learning how you can treat people by learning about what they've been through," Desai said. "The blend of art and science is what gets me excited about medicine."
Besides leading PhiDE, Desai works for literacy and transgender healthcare access programs at the Country Doctor Community Clinic, is a peer mentor for the general chemistry series, and has been involved in a pathology research lab on campus. 
When asked if she's ever had doubts about being a pre-med, Desai readily admitted that she's had her fair share.
"The UW pre-med climate is just crazy competitive, and it can get cutthroat very fast: the way the classes are set up, the overwhelmingness of how much there is to do and how much you can do," Desai said. "Why should [a school] take you and not this other person? Sometimes it's like, 'I don't know.'"
Articulating "why medicine?" is at the core of applying to medical school, which is why applications are so difficult. The AMCAS personal statement, your secondary applications specific to each school, and the interviews are all designed to extract something that is hard to describe in words.
"I know I want it," Desai said. "It's just figuring out how to show my passion in a way that medical schools will respond to."
To overcome these fearful moments, Desai's conversations with current physicians during volunteering often reminds her of her end goal. In addition, PhiDE offers a firm social support system as well. 
"That is the exact reason why PhiDE has been the best decision," Desai said. "If I start to feel like that, I can just talk to a couple of my friends. Just knowing that someone else feels the same way, that it's a hard path, is comforting."  
Colton Merdich, Alpha Epsilon Delta's president, whom I spoke with last week, voiced a different and relatable concern regarding academic competency, citing freshman year weed out classes such as CHEM 152 and MATH 125.
"It was the first time I was like: 'Wow, college is crazy competitive;' 'Do I have what it takes to be competitive going forward;' 'Am I failing at STEM,'" Merdich said. "I studied my butt off, and I didn't have it pan out the way I wanted it to, and that was kind of heartbreaking."
"[It wasn't] doubting my pre-med path, but it was doubting my academic ability to be adaptable to different contents, which is huge for medicine," Merdich said. "In your medical schooling … let's say one month you're doing the liver and it's amazing cause you 'love the liver,' and then the next one you're doing the renal system and you're like 'ah I hate kidneys, not about those.' That's not gonna fly, you have to be able to be adaptable."
Doubting your ability to learn is a complex but rewarding experience, if you bear it with the right mindset. Merdich, now a senior preparing to take the MCAT next spring, hasn't regretted or looked back once.
"There's one of two things you can do about it, at least in my perspective," Merdich said. "One, you can fixate on it, try to see what went wrong, focus on the past. On the flip side is: 'OK, that happened, I accept that happened, and I want that to not happen again.' Go forward with the experience in your back pocket and try to do better." 
Reach columnist Theresa Li at science@dailyuw.com. Twitter: @lithere_sa
Like what you're reading? Support high-quality student journalism by donating here.