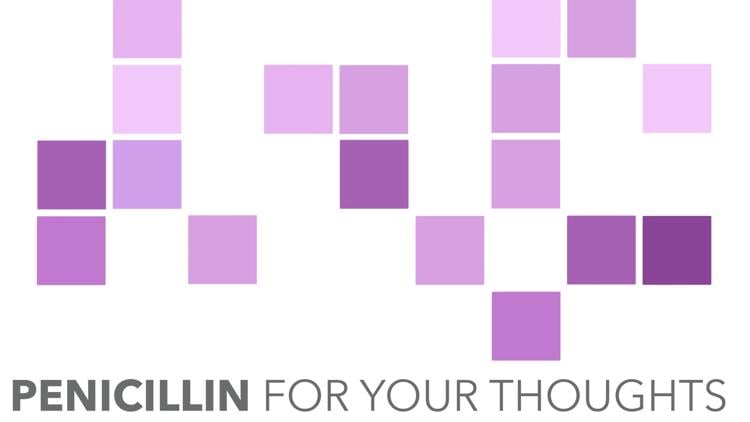 Fear of commitment isn't only an issue in romantic relationships. A 2018 Reddit thread asked why it seemed like pre-med was the most popular major on every college campus, and the responses unanimously declared how a dramatic majority of self-declared pre-meds change their minds by the time medical school applications roll around. 
A reason that resonates with me regarding the pre-med dropout phenomenon is that most freshmen who are interested in science do not know of any other viable careers besides "being a doctor." 
The glamour and prestige of a physician initially attracts every overachiever, yet when it comes time to apply, the starting line is barren in comparison to four years ago. 
So to those who survive the initial massacre, first I offer my congratulations, and second my questions. What compelled you to stay on one of the hardest undergraduate paths? How did you know?
Seniors Colton Merdich and Audrey Huang are the respective president and vice president of the UW chapter of Alpha Epsilon Delta (AED), a national honor society for students interested in health professions.
Besides being incredibly lovely people, thereby busting the myth that you shouldn't share your pre-med identity to other pre-meds in fear of being sabotaged, they attribute their perseverance and dedication to a long-withstanding and resilient understanding of themselves and their career path. 
Both Merdich and Huang grew up watching family members fight diseases that had no cure. The interest in health and medicine became personal there and has since been nourished with UW courses, shadowing, patient interactions while volunteering and leading AED.
"Early on in my shadowing career, freshman year, there was one day where instead of sitting in on a patient, it was one of the days he does the diagnostics monitoring for neurosurgery," Merdich said. "It had to have been around midterm time, 'cause I distinctly remember being tired going in. We went down, got all the stuff on, went into the room, and saw brain tissue...' I left after shadowing for three or four hours and was like 'OK, that was a good day.'"
Huang resonated with medicine through her coursework and traveling.
"I applied as a neurobiology major, but I am a little glad I didn't get in because it gave me the chance to explore other classes," Huang said. " Bio 220 was my jam, I loved it. After that, I gave it some thought and decided to major in physiology."
Huang also participated in Healthcare Alternative Spring Break, a UW program that brings pre-health students to rural Washington to shadow physicians. This experience, along with her exploration of the public health major, lead her to pursue nutrition alongside physiology.
"I think that shadowing in a rural healthcare setting has really pushed me to minor in nutrition," Huang said. "You see a lot of food deserts that really impact their health. Nutrition combines both the body and public health, which is something I was interested in."
Exposure to the professional setting is essential in making the medical school decision, but Merdich and Huang also emanated an innate passion for service that is at the heart of medicine.
"I've always kind of been helping others throughout different aspects of my life," Merdich said. "That's a core part of being a physician, especially at a time when they might not feel like themselves."
Huang concurred. 
"Being a doctor is not just healing their physical bodies; there's so much more," Huang said. "Being in mental pain, that affects your life, your relationships, your work. That's the most powerful thing about being a physician: being able to improve their entire lives."
It turns out that the trick is to remove medicine from its glamorous, prestigious pedestal and place it alongside, and equal to, every other path. Understand that it is passion and disposition that inclines someone towards it, and if you change your mind, that only means you've become better at reading yourself. 
Begin your search for passion from the beginning, by opening your mind to change and taking the steps to see the profession for what it actually is.
Reach columnist Theresa Li at science@dailyuw.com. Twitter: @lithere_sa
Like what you're reading? Support high-quality student journalism by donating here.