President Donald Trump's repeated jabs at the press for spreading "fake news" has turned misleading media into either a widespread problem or a running joke, depending on whom you ask. While most everyone knows it exists, many still fall prey to outright lies in the media and are unknowingly involved in spreading it. 
Jevin West, assistant UW professor in the information school, spoke at TEDxSeattle 2017 on Saturday, Nov. 18, reflecting on the saturated world of misinformation we live in. 
"We are drowning in bulls--t," West said.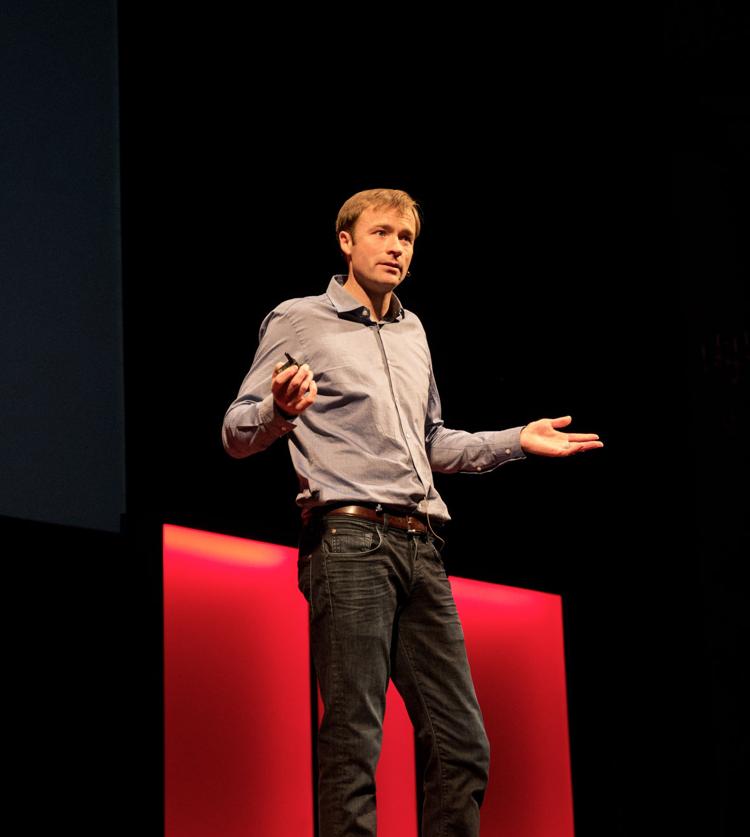 The viral UW class, "Calling Bullshit" created by West and biology professor Carl Bergstrom, gives students the tools to spot and critique misinformation online and in the media. The class specifically focuses on the use of graphs and data to spread spurious content. 
Recognizing the breadth of bulls--t, West even went so far as to call out TED itself for creating and publishing content that contains it. 
He drew a line between more and less pernicious bulls--t, citing the example of Taylor Swift marrying the extremely dead Senator Joseph McCarthy as a more-or-less benign scam. Transitioning to more serious territory, he outlined how a fake news story claiming that Pakistan would "send ground troops to Syria as part of an international coalition to fight against Islamic State" led to a diplomatic incident between Israel and Pakistan. 
Drilling down his own academic domain of data analysis, he spoke of a "new kind" of bulls--t that is "wrapped in data, graphics, statistics" and carries an air of authority. His class aims to teach students to recognize and call out misinformation when they see it.
"Although a lot of bulls--t still passes by as I don't pay attention to all the information I consume, I still call bulls--t on some major articles frequently," Vansh Gambhir, a junior in the College of Arts and Sciences, said in an email. "A lot of times there are articles and clickbait that claim something radical, but are definitely not even close." 
West said that over 60 universities have contacted the UW about how to develop a similar course at their own institutions. 
West gave out a few nuggets of wisdom to help the audience recognize fake news in their daily lives. A few rules of thumb are "read beyond the headlines," "watch out for emotional hooks," and "if it sounds too good, it probably is."
Another principle he cited was Alberto Brandolini's Bullshit Asymmetry Principle, which states, "the amount of energy needed to refute bulls--t is an order of magnitude bigger than that needed to produce it."
West was adamant in pushing that these principles apply outside the scope of the data world as well. He encouraged the audience to ask three questions when evaluating every assertion of fact witnessed: Who is telling me this? How do they know it? What's in it for them? 
West also pushed the idea that people were more tolerant of misinformation when they agree with it. 
"Students love to call bulls--t, but they generally like calling bulls--t on the other team," he said. 
Toward the end, he made a call for people to be "bulls--t neutral" in the way countries and companies are carbon neutral, and call out biased and propagandistic misinformation when and where they see it. 
Reach reporter Arunabh Satpathy at science@dailyuw.com. Twitter: @sarunabh