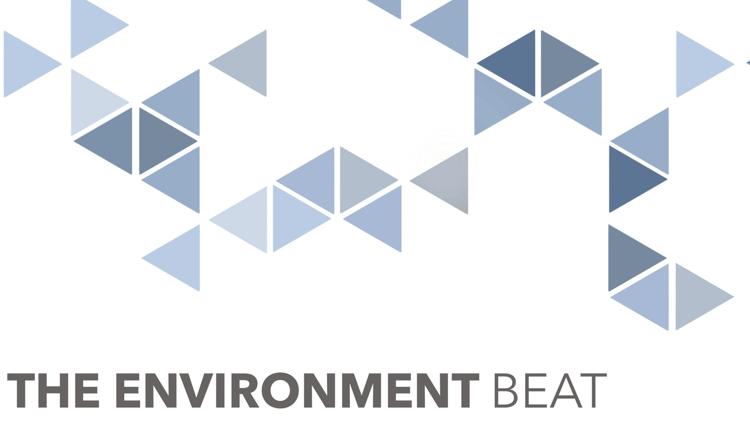 In late August, five swordfish — Max, Simone, Anthony, Rex, and Oliver — were captured and tagged by UW researchers off the coast of Florida to better understand the ocean's "twilight zone" and create an efficient fishery management plan.
The "twilight zone" is an ocean layer that lies about 650 to 3,300 feet below the surface, also called the mesopelagic, water. Though this region catches very little sunlight and colder temperature, it contains fish biomass that is 10 times greater than previous estimation and more than in any other part of the ocean.
Investigation of the region is difficult because of the rough environment and high expenses. However, swordfish, naturally fast swimmers and apex predators of the region, can provide information about physical conditions and ecosystem mechanisms that control both swordfish and other prey down in the mesopelagic.
"Swordfish are the only large predatory fish that focus exclusively on the mesopelagic," Peter Gaube, principal oceanographer at the UW Applied Physics Laboratory said. "By just understanding their movement, we can infer a lot about the ecosystem and get predictive power as to where those layers are." 
Gaube and his collaborator Camrin Braun, assistant professor at the UW School of Aquatic and Fishery Sciences, have also put similar tags on sharks, which are surface-oriented animals. Compared to sharks, swordfish migrate between ocean layers and become a better study target for researchers who want to study the deep ocean.
In the first stage of this ongoing study, each of the five swordfish is equipped with satellite-tracked tags that report their locations every time when it emerges onto the ocean surface. Also, another archival tag measures the temperature, pressure, depth, and light conditions as swordfish dive, rise, and travel.
Gaube explained that after six months the tag pops off and floats to the surface to send information to the research team. 
They want to use this information to recreate a three-dimensional model of swordfish movement and understand how they interact with other deep-ocean animals. The team plans to tag more swordfish in the Red Sea in January and work in collaboration with a study in Saudi Arabia. 
Currently, one of the biggest challenges of the study is the funding. It takes $15,000 to tag each swordfish. According to Gaube, the team has received donations from private donors as well as funding from NASA and NOAA. 
Gaube mentioned the long-term goal is to predict the location of swordfish to make fishing management more efficient. 
"In a well-managed fishery, you reduce the carbon takes to catch swordfish; you reduce by-catch; you increase profits for anglers. " Gaube said. "It is a win-win."
Reach reporter Sunny Wang at science@dailyuw.com. Twitter: @sunnyqwang6
Like what you're reading? Support high-quality student journalism by donating here.