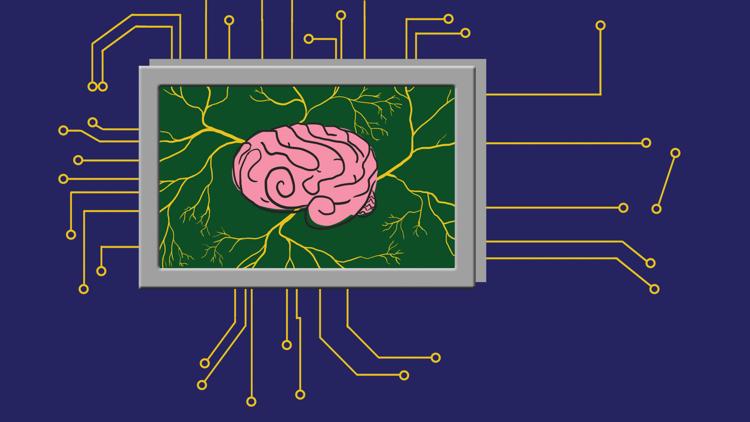 With around 100 different minors at the UW, students may be disappointed that they can't minor in popular departments such as psychology or computer science. However, among the wide array of minors, there are some unique combinations of business, computing, math, and science. Whether it's to prepare for graduate school, a career, or learning for the fun of it, the real estate, computational finance, and neural computation and engineering minors are great opportunities.
Neural computation and engineering
Neural computation and engineering is a recent addition to the UW's list of minors. Neural computation is the study of how the brain takes input and transforms it into behavior. It is also the study of how the brain creates new ideas and new behaviors. Neural engineering connects the brain's operations, such as those involving disability and disease, with computing using neurally inspired technologies such as artificial intelligence. `
"Because the fields are so new, there aren't even really textbooks for them, so it's a sort of process of discovery," Eric Shea-Brown, a professor and Computational Neuroscience Center co-director, said. "It's not easy, but it's playful." 
Although neurotechnologies may seem daunting to some, the minor provides a technically rigorous overview of neurotechnologies that can be useful going into research or graduate school.
Neural computation and engineering teaches students how to use engineering perspectives to learn about neural computation. For humanities majors, it adds a mention of technical skills to your resume. For more technical majors, it can make your interests stand out among applicants. 
Another aspect of the minor is understanding the philosophical and ethical questions of our time. As technology begins to integrate into our lives, what does it mean to be able to create artificial brains or interface neurodegenerative disease? 
Even if you're not in the major, the department offers a lab class with the unique opportunity to get hands-on experience with neurotechnologies. 
"There is a great deal of interest in the world at large, and among young scientists and young students in particular, and so the minor is designed in order to give students an experience and a flavor of these fields," Shea-Brown said. 
Besides the minor, the Computational Neuroscience Center also has an undergraduate training program. Brought to the UW by Adrienne Fairhall, a current co-director of the program, the undergraduate training program is one of the first in the country. The program involves seminars, courses, and journal clubs throughout the year. It also involves undergraduates in research, and accepts applications for research funding and fellowships. 
Computational finance
Another recent addition to the UW's minors is computational finance. 
"It's a good opportunity for any student at UW to explore something outside of their major," Sarah Riley, graduate program adviser for Computational Finance & Risk Management, said. "But it can also be used as a foundation for further studies in the field of financial engineering or computational finance." 
Financial engineering combines computer science, statistics, financial theory, and applied math to solve financial problems. Computational finance specifically uses computer science to work with financial problems. 
The minor teaches students how to use those mathematical and statistical models, as well as computational methods for financial applications such as risk management. These skills have become useful and desired in the finance industry today. 
Riley shared that the majority of students currently pursuing the minor are majoring in math, economics, or applied and computational mathematical sciences. 
Besides calculus, out of the 30 credits to earn the minor, 15 credits comprise of core courses. The core courses introduce mathematical methods, statistics, financial markets, and computational finance. 
Whether students decide to attend graduate school or not, this minor provides many skills, such as computation and economics, that are desirable and applicable to many fields.
Reach reporter Kaya Bramble at science@dailyuw.com. Twitter: @KayaBramble
Like what you're reading? Support high-quality student journalism by donating here.