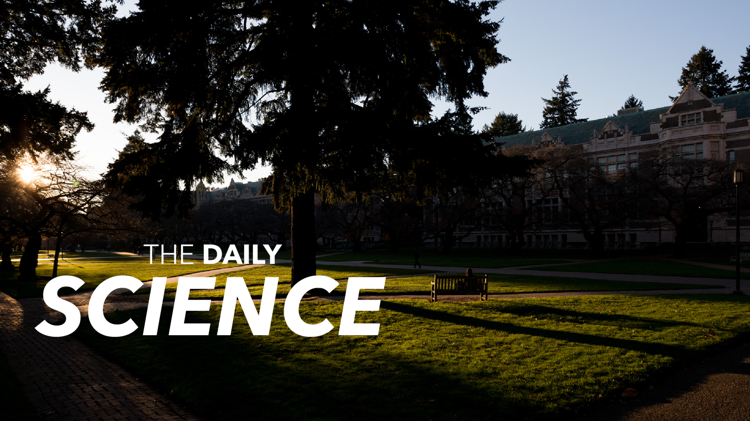 In a recent study, UW researchers found that general chemistry classes are a barrier to underrepresented minorities who aspire to be in science, technology, engineering, and mathematics (STEM) majors.
The research paper aimed to quantify the disparities that exist in higher education, specifically in the STEM field for undergraduate students at the UW.
The paper used records from 25,768 students from 2001 to 2016 and considered four categories of underrepresented students: women, underrepresented racial minorities, students from low socioeconomic status, and first-generation students.
The researchers found grade gaps between students who fall into the four categories and more well-represented students. These gaps ranged from 0.12 to 0.54 on a four-point GPA scale. 
"Take two students, they both got the same score in high school and the same score on the SAT, for example — and put them in our chemistry classes" Elli Theobald, co-author of the paper, said. "Just based on their race or ethnicity, or whether they're first-generation students in college, or their socio-economic status, you can predict how well they're going to do. And the rich white students are going to do better."
General chemistry courses here at the UW, similar to many other colleges across the board,  are required by most STEM majors, which makes passing the sequence a necessity for the continued pursuit of a STEM degree. 
This problem results in a "weeding out" effect of underrepresented students: they are less likely to continue on in a STEM-related major because of the unique challenges they face to pass the general chemistry sequence classes. This contributes to the already existing issue of the lack of diversity in STEM.
In pursuit of equity and inclusion in STEM, interventions can lessen the "weeding out" of underrepresented students. Researchers show that this can look like the employment of active learning in college classrooms, for example.   
"Even if students have the same academic preparation, underrepresented groups are still doing worse, so something bad is going on in the classrooms for their success," Scott Freeman, senior author of the paper, said. "We know now, because of this paper published in March, that active learning can make a huge difference in narrowing gaps."
Freeman and Theobald emphasized in what they referred to as "the hearts aspect" that instructors need to communicate to the students that they're cared about and believed in, which combined with active learning can help even more with reducing the gaps.
Interestingly, despite this grade gap, underrepresented students show what researchers referred to as "hyper-persistence": they are more likely to continue on in sequential general chemistry classes even if they receive the minimum passing grade to satisfy the prerequisite for the next course, and they persist at higher rates than their peers in well-represented groups who receive similar grades.
Such results are promising and suggest that underrepresented students are likely more motivated to push through adversity.
These findings call for evaluating the status quo of our general chemistry courses and redesigning them to push for more equity and inclusion. They also call for instructors to work on nurturing a class culture that encourages underrepresented students to feel like they belong in STEM and that their success is desirable and achievable.
"Achievement gaps are not because of students, they're because of the context," Theobald said.  "It's because of what is happening in the classroom, where students don't feel comfortable, don't feel like they belong, don't feel like they can take the risk to try this thing, or don't feel a connection with the instructor. Students need to work hard and hear from their instructor that they belong and that they can do this. They can succeed."
Reach reporter Norah Alhindi at science@dailyuw.com. Twitter: @nory_0015
Like what you're reading? Support high-quality student journalism by donating here.