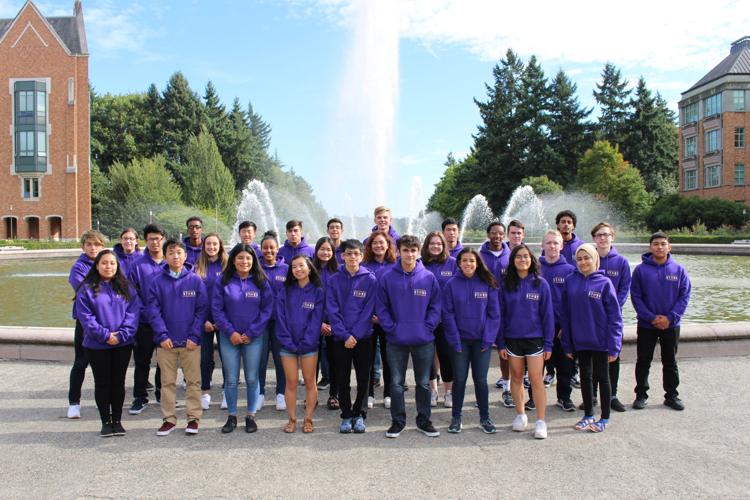 Taking a page out of the NCAA's book, the UW's State Academic RedShirt (STARS) program provides engineering students a "redshirt year," but instead of training an additional year for a collegiate sports team, they're training to graduate with an engineering degree. 
College athletes may take a redshirt year of delayed eligibility to train and compete in a limited number of games, giving them five academic years of college, and four years of athletic eligibility. 
The STARS program is a rigorous, two-year program that creates opportunities for students that come from low-income, first-generation, or underserved high schools intending to study engineering or computer science. Their first "redshirt" year also delays their graduation to five years.
"My high school that I came from was not so privileged, and I didn't have the right background or the strength," Lebam Amare, a current STARS student, said. "I would need some kind of support to take me further and STARS would provide that and it would also help me get into my major." 
Raul Villanueva, another STARS student, remarks that although some students would view graduating in five years negatively, he views it as another year of opportunity.
The first "redshirt" year primarily focuses on developing effective study skills, time management, and work ethic, while strengthening the fundamental math and science skills that future college courses will build upon. The second year provides supplementary support for specific math, physics, and computer science classes.
One type of math workshop that STARS students will take is Math 'Til U Drop. They are held before midterms to help students prepare.
"You work on a ginormous packet that they give you of hard math problems for seven hours, and there's TAs and teachers there to help you get through the problems," Sara Reyes, a current sophomore STARS student said. "That's our way of studying.  They have a whole saying, 'What works is work.'"
Reyes emphasized that hard work was worth it because it makes students prepared to take on  hard classes and learn how to study.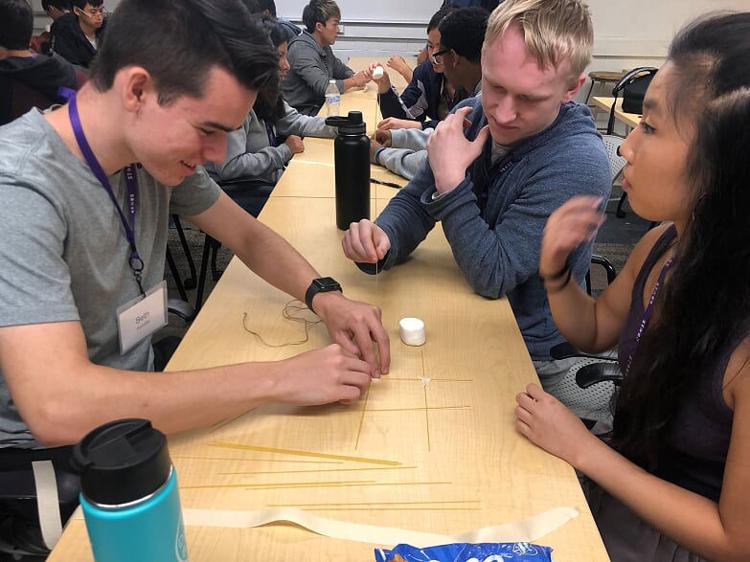 While the academic support is a good bulk of what STARS provides for its students, it is also a cohort-based system, which helps them build a community. For the duration of the program, all STARS students are required to live in Maple Hall, which is also home to the Engineering Living Learning Community on campus.
"We have all the classes together," Villanueva said, pointing to Amare. "We come here for transition week and we're together before anyone's here. I wouldn't have met him, now we're roommates."
Nationally, about half of freshmen who enter college with the intent to study engineering will graduate with a degree in engineering. However, for students from first generation or low income backgrounds, like those STARS tries to help, only about 15% graduate with engineering degrees. In contrast, with STARS help, about 75% of students have stuck with engineering or computer science. 
Sonya Cunningham, the STARS program director, believes it's important to help these students in particular gain the skills they need to not only be successful in their first two years of college, but to graduate. 
Eve Riskin, professor of electrical engineering and associate dean of diversity and access for the College of Engineering, is the principal investigator of the STARS program with funding from the National Science Foundation. Riskin has since helped six other schools implement programs like STARS.
"We have a lot of problems to solve in the world," Cunningham said. "If we don't have a diverse engineering population doing that, a lot is going to be left on the table unsolved. STARS proves that it is not a question of whether or not these students can do it. Like they absolutely, positively can do it." 
Reach contributing writer Kaya Bramble at development@dailyuw.com. Twitter: @KayaBramble
Like what you're reading? Support high-quality student journalism by donating here.