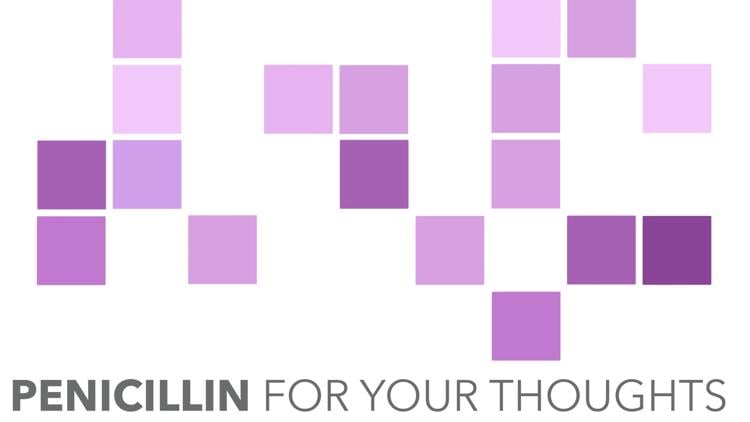 Author's note: Short coat studies a mini-series within the Penicillin For Your Thoughts column that examines the transition from regular college graduate to practicing doctor, not only in terms of schooling and physical obstacles, but also how one's identity and relationship with their passion is constantly being redefined.
Imagine if your departmental advisor asked you to speak about your time at the UW to a group of high school seniors eager to understand what college is all about. Would you jump at that opportunity?
If yes, then I think you embody two key characteristics of a promising physician: storytelling and an effortless, ready desire to help out your peers. 
I've learned overnight that medical school students love talking to pre-meds about their experiences. There's this image of medical school being this heavily-guarded fortress with spiky barbs and ruthless admissions officers looking for reasons to deny you entrance. 
But that's not really the case.
I've had the honor of wandering around the medical sciences buildings recently to meet with some first-year (MS1) and second-year (MS2) medical students, and I could tell within a short amount of time why the UW picked them. 
What amazed me more than their articulate words and academic brilliance was their extraordinary, seemingly infinite capacity to care about someone else. 
Med students had distinct stories that describe how they came to understand the mission of medicine. I don't think we as pre-meds think about "why medicine" all that much, and that's perfectly OK. Just recognize that the answer requires a deliberate, slow search, culminating from years of experiences. 
One MS1 student said he hung back from applying right after graduating from college for this exact reason.
"Your application reflects everything you say you are, everything you are passionate about," Christopher Yang said. "For me, I love community… do I have experience that backs that up? Do I have experiences that show I have a robust clinical experience? I realized it wasn't quite there. I didn't feel confident at all, and well, there's no rush."
Yang volunteered extensively in underserved communities in the Seattle area during his undergraduate studies at Seattle Pacific University, explaining how one becomes part of the community when the people there expect you to be there. 
"This idea of gathering stories was really fun and something I get to hold onto as I enter medicine," Yang said.
MS2 student Allison Rollins referenced the more familiar concept of endless fascination with the biological sciences.
"The thing that really drew me to it growing up was this really big passion for chemistry and biology," Rollins said. "A tremendous love for people, that's what kept drawing me back to medicine."
Rollins' connection to medicine was further shaped by her travels abroad as a Bonderman fellow as a UW undergraduate. She spent eight and a half months alone in the mountains of Peru, the caves of India, and the temples of Cambodia and Israel, and she found not only an interest in global health but also a thrill in having your boundaries pushed constantly.
"Medical school stretches you in a different way," Rollins said. "It's not just something you're learning, it's something you're becoming."
Second-year MD/PhD student Cassia Wagner found her calling for clinical medicine when working for the NGO Uganda Orphans Fund.
"I ended up being a project manager for setting up a pediatrics clinic," Wagner said. "In that experience I realized that suffering is an inherent part of being human, and medicine is an incredible way to care for people."
Fundamental similarities –– profound empathy, a good listener, a big heart –– bring otherwise quite different people together to study medicine, and that is something about medical school, and the professional years beyond, to look forward to.
Reach columnist Theresa Li at science@dailyuw.com. Twitter: @lithere_sa
Like what you're reading? Support high-quality student journalism by donating here.