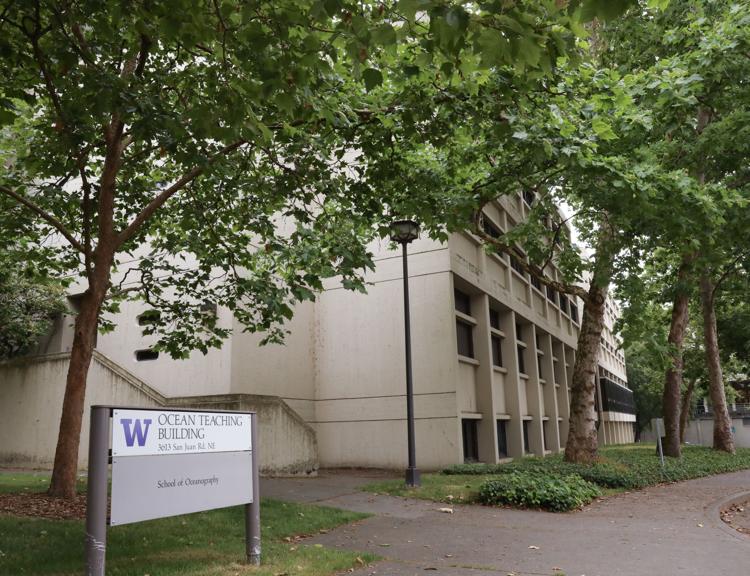 Researchers from the UW's department of oceanography shared an exciting announcement at the Astrobiology Science Convention (AbSciCon), a convention held annually in Bellevue: Life on other planets might be even more feasible than ever thought before.
The team has been conducting research in northern Alaska on cryopegs, layers of the permafrost with water so salty that it remains liquid even at subzero temperatures. 
According to the presentation, little research has previously been done concerning life in cryopegs. Josephine Rapp, a biological oceanography research associate, said she was excited to be a part of the research team because it was pioneering work.
It would seem unlikely that the water from the cryopegs they examined, having been trapped in this permafrost for up to 50,000 years, would easily host any sort of life. Not only was the water below freezing, but it had an extremely high salt concentration of 14 parts per thousand. However, to the team's surprise, they found that the cryopegs were home to robust microbial communities.
"We were quite startled at how dense the bacterial communities are," Zachary Cooper, a biological oceanography graduate student and member of the research team, said in an interview with UW News.
Many planets and icy moons have oceans, and it is believed that they are similar to cryopegs, which can be found on Mars.This research adds further credibility to arguments for the possibility of extraterrestrial life on other planets because of the similarities in environments. 
The importance of researching the possibility of extraterrestrial life is debatable even among scientists; Shelly Carpenter, one of the research technicians herself, said she believed it is more important to research issues on Earth because they're more pertinent.
Cooper disagreed, saying that more knowledge about anything is always progress for society because of how broadly the knowledge can be applied. Cooper was part of another presentation at AbSciCon that explained that this research was not only useful for learning about the possibility of extraterrestrial life, but also for improving the prevention of microbial contamination by raising awareness to the fact that life can survive in more extreme conditions than previously believed.
Presentations by other UW researchers at AbSciCon revealed other intriguing interdisciplinary potentials about the search for extraterrestrial life. Miles Currie, an astronomy doctoral student, gave a presentation about how ground-based telescopes could be used to determine if oxygen on other planets is produced by life. Dominic Sivitilli, a doctoral student in behavioral neuroscience, explained how studying the giant pacific octopus could help us understand the cognitive psychology of potential extraterrestrial life.
The UW's department of astrobiology has also been researching other aspects of how organisms that live in extreme environments survive on Earth — including in hydrothermal vents and Antarctic lakes — in order to better understand how extraterrestrial organisms might survive.
Reach reporter Natalie Rand at science@dailyuw.com. Twitter: @n_rand_
Like what you're reading? Support high-quality student journalism by donating here.