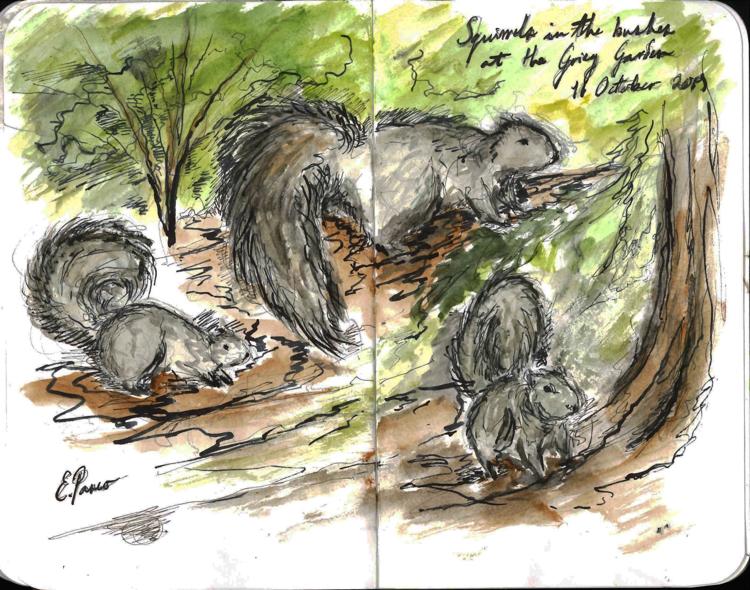 In an urban setting with the hustle and bustle of university life, it can be easy to forget that humans are just one species of many that make up the ecosystem that is the UW campus.
The presence of wildlife here at the UW is no new phenomenon, but after an injured barred owl was found near the Allen Library in mid-September having collided into a window, a community-wide question emerged: How do we better acknowledge and respect the many animals that dwell on our campus? 
Georgia Coleman, a student leader of the UW's Wildlife Society, believes that the UW campus offers a range of interesting species worth observing.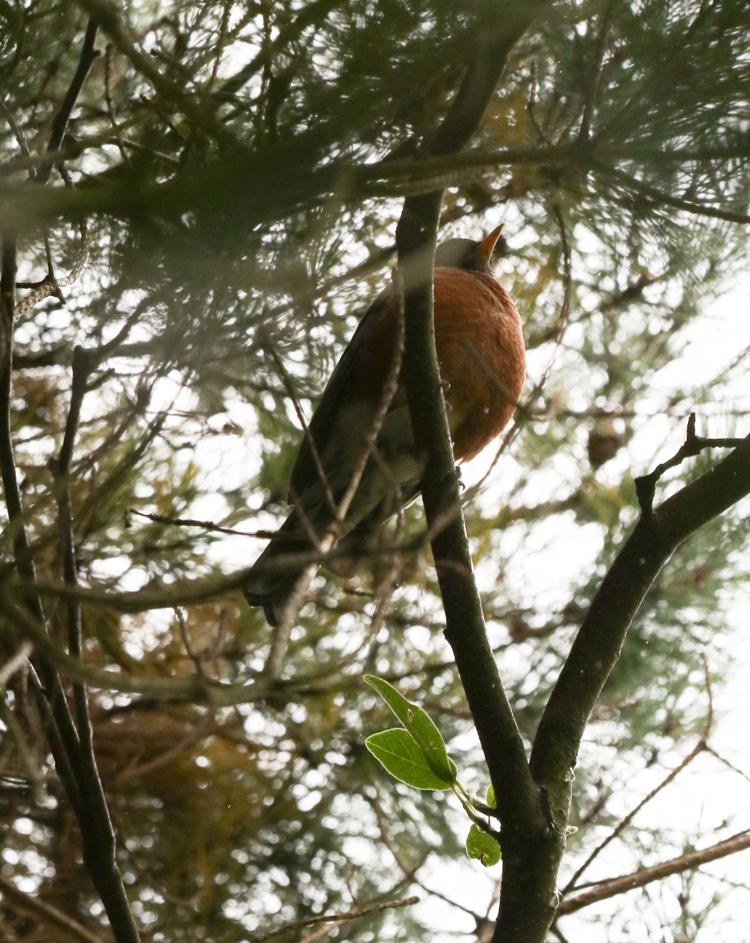 "Most of the species [on campus] are synanthropic, which means they are urban species that are associated with humans," Coleman said. "But if you look hard enough you can find more interesting [animals]."
Prevalent synanthropic animals on campus include the Canada goose, mallard ducks, rabbits, squirrels, crows, seagulls, and — more often spotted during the night than during the day —  raccoons and coyotes.
When it comes to maintaining this healthy ecosystem, John Marzluff, professor of wildlife science, described there are both universal and specific practices that UW community members can implement into interactions they may have with wildlife.
Some of the animals Coleman categorized as requiring close observation are species such as Anna's hummingbirds, great blue herons, bald eagles, and other bird species.
"[The UW] put up a nesting platform for peregrine falcons, we have owls on campus, we have nesting Cooper's hawks," Marzluff said. "These are all predators that are a signal of a healthy ecosystem because the prey is available to support them."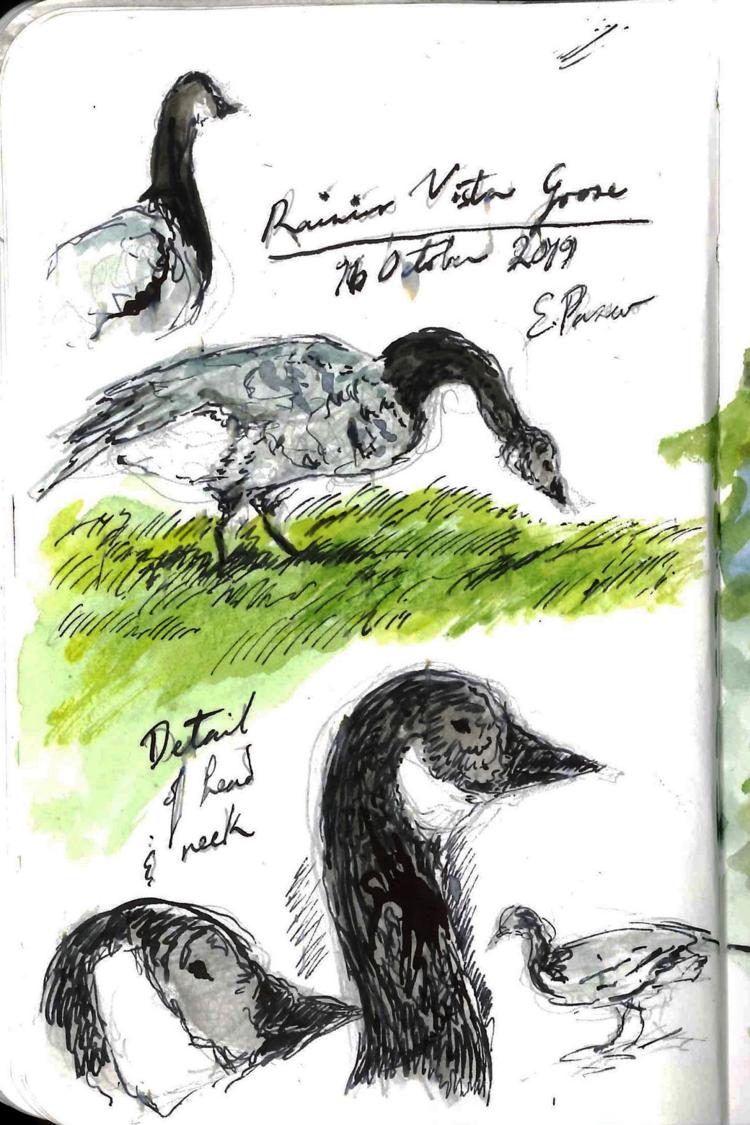 One universal practice Coleman advised is to stop feeding all wildlife, including the seagulls and squirrels who are often fed by the public.
According to the King County Department of Public Health, the act of feeding wildlife can lead to overpopulation, the spread of diseases, and increasing aggression with food expectancy, among other problematic effects. These situations can easily be avoided if people ensure they are not feeding any animals.
For birds on campus in particular, the main dangers are free-ranging cats and windows that birds can collide with.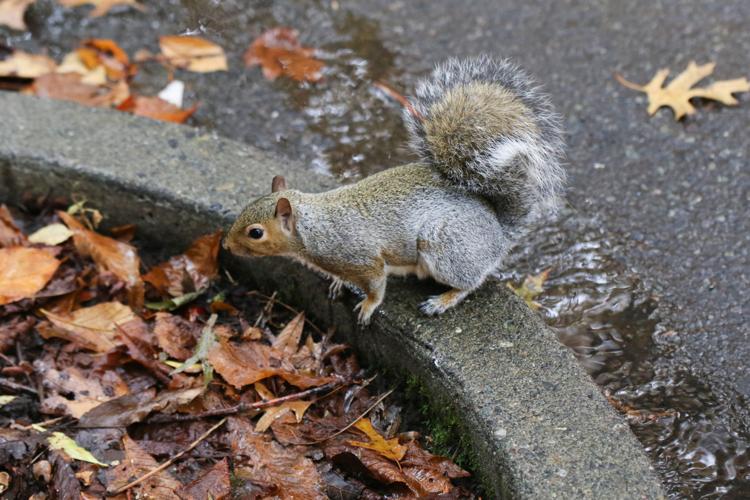 "Past and present spay and neuter programs have allowed cats to roam on campus," Marzluff stated. "And from a wildlife standpoint, the worst possible thing we could have on our campus are free-ranging cats." 
One solution to the problem with windows is to increase the visibility of the glass with ultraviolet paint or stickers. According to the American Bird Conservancy, windows cause up to a billion bird deaths per year in the United States.
For some more general ways the UW's human community members can support non-human community members, Coleman suggested taking a visit to the Union Bay Natural Area where versatile wildlife can be seen, as well as exploring classes offered by the UW College of the Environment.
Ultimately, taking the time to learn about campus wildlife is also time spent learning how to respect the UW's many animal species. 
"Just getting to know some of the species that live here and a little bit about them would be great," Marzluff said. "I think it would engender some interest and respect for [the animals], the more you know."
Reach contributing writer Jax Morgan at development@dailyuw.com. Twitter: @jaxbmorgan
Like what you're reading? Support high-quality student journalism by donating here.