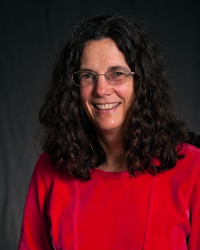 Renowned theoretical physicist and UW professor Ann Nelson passed away Sunday, Aug. 4, after suffering a fatal fall while backpacking with family and friends in the Alpine Lakes Wilderness Area in the Central Cascades. 
Dr. Nelson was an accomplished physicist who specialized in elementary particle physics, gaining recognition from the National Academy of Sciences and the American Academy of Arts and Sciences. She was also a 2018 recipient of the coveted J.J. Sakurai Prize in the category "groundbreaking" for theoretical particle physics. 
Her career in physics began with the earning of her bachelor's degree at Stanford University, after which she proceeded to work at the largest particle physics laboratory in the world in Geneva, Switzerland. She received her Ph.D. at Harvard University in 1984, where she studied under the instruction of physicist Howard Georgi. 
Dr. Nelson had been teaching at the UW since 1994, where she continued to advance in her field, as well as proving herself to be a passionate advocate for diversity in science. As chair of the graduate program, she consistently worked to increase diversity in her department by offering fellowships to students of diverse backgrounds, as well as actively speaking out against the lack of diversity and presence of discrimination in the general field of physics. 
Though Dr. Nelson imprints her legacy upon the world as an acclaimed scientist, her legacy at the UW for being a compassionate advocate of her students and fellow faculty members will live on for generations to come. 
Reach reporter Soraya Marashi at news@dailyuw.com. Twitter: @sorayamarashi
Like what you're reading? Support high-quality student journalism by donating here.