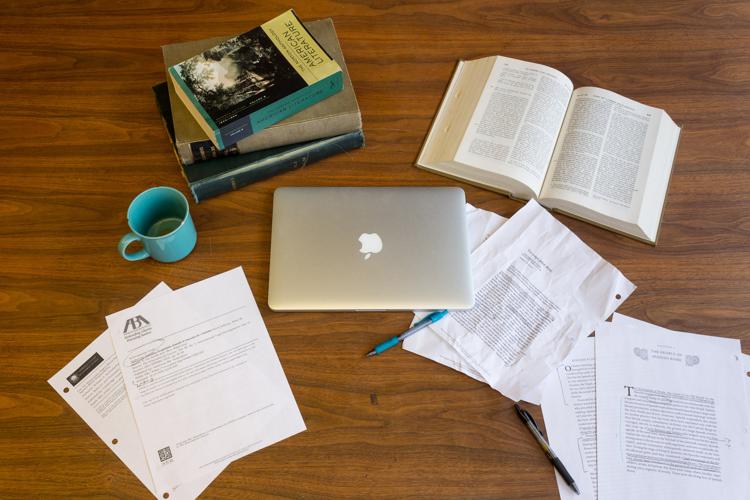 For students at the UW, 10 writing credits are mandatory for graduation. With over 45,000 students trying to meet these requirements, registration can be a scramble of trying to fill one of the limited number of seats in these classes. 
These issues stem from a limited number of TAs in the humanities, and the size of many courses that fulfill this requirement is determined not by demand but by constraints on grading and resources.  
For professors and prospective students, the lack of TAs also prevents professors from offering alluring undergraduate classes capable of drawing students to humanities majors. 
Eva Cherniavsky, the Andrew R. Hilen Professor of American literature and culture and director of graduate studies for the English department, lamented not being able to teach a zombie apocalypse literature course that had been well received by students in the past.
On a larger scale, the loss of public funding following the 2008 economic crisis contributes to many of the issues facing humanities research and curriculum today. 
"The state economy has recovered," Cherniavsky said. "Our funding has never been restored." 
Popular belief holds that only STEM degrees are capable of providing recent graduates with well-paid employment, but the underappreciated value of humanities degrees in the modern economy and specifically in the tech industry is often overlooked. 
"I do think there's been a societal turn in thinking about what the purpose of a college education is,"  Deborah Kamen, associate professor of classics, said. "Many people think it's to be trained for a job, and so you shouldn't necessarily study things that are not going to contribute directly to that end." 
The shortage of TAs in the humanities is correlated with the reduction in the class size of graduate programs, a trend motivated by the decreasing availability of tenured academic positions. 
In academia, the key to getting a job or professorship is research experience. Humanities research can be both free from and dependent on funding constraints. 
"We are both blessed and cursed by fields that allow for research on a shoestring budget," Milliman endowed chair and divisional dean of humanities Brian Reed said. "We don't need grants to pursue our research, they facilitate research." 
While a strong STEM department needs a steady stream of funding to maintain labs and resources, the humanities mostly require travel expenses for researchers to collect information from archives. This can contribute to the perception that humanities departments can make do with fewer resources  
This is illustrated by the disparity in humanities research funding which accounts for only 0.2% of the UW's research and development spending. 
Reed explained the UW prioritizes a lot of that funding to tenure track professors in their first year, which makes it much more competitive for full-time professors and graduate students to get access to funding for research.  
Rachel Arteaga, assistant director of the Simpson Center for the Humanities, echoed Reed's thoughts. The Simpson Center's main fellowship, the Society of Scholars, is well-funded, but not representative of graduate students and they often don't have anywhere else on campus to turn if they're unable to procure it. 
Most funds for research are department-specific, which doesn't always encourage or facilitate collaboration with other departments and, further adding to that deemphasis, this research doesn't always fit the mold of grant applications, which can dissuade graduate students from applying.
The Simpson Center's grant process tries to counteract some of those issues. Comprised of two rounds of applications, one in the fall and one in the spring, they fund projects to take place in the following academic year. 
Applications are reviewed by an executive board of faculty and range across not just what the UW considers humanities fields, but also fields like history and philosophy that are classified as social sciences by the university. 
Arteaga said that the Simpson Center tries to emphasize collaboration in the projects they fund. But the applications they get don't fall in line with that goal because they can't offer tenure or dissertation support like departments can, so most researchers end up working on projects geared towards their specific fields, rather than crossing departmental boundaries.  
Assessing the funding issues facing the UW's humanities departments brings into question what the university stands to lose by neglecting the very departments that are facing an existential crisis at the whim of the university. 
Though research may be somewhat isolated from other departments, the scope has far-reaching effects. 
"The research that we're doing in the humanities feeds into the entire educational system," Arteaga said. "And if we can't do that research, everyone's education, from K-12, in every education institution … is diminished by that."
Though these issues may seem concentrated on graduate students and research, they create visible issues for undergraduate students looking for humanities degrees and even those just trying to fill their general education requirements.  
"Part of what we think about in the humanities are questions about identity, and power, and representation, and those seem like pretty current topics to me," Cherniavsky said. 
Cherniavsky further explained that a decline in the vitality of these departments will result in a decreased number of students, researchers, and professors engaged with these relevant issues.
"You have to start asking what are the kind of questions we're trying to answer," Arteaga said. "And we're trying to answer or at least ruminate on questions of enduring value. I would like to see that kind of research informing public discussion."
Reach contributing writers Sarah May and Henry Zing at science@dailyuw.com. Twitter: @SarahM3204, @ZingHenry
Like what you're reading? Support high-quality student journalism by donating here.