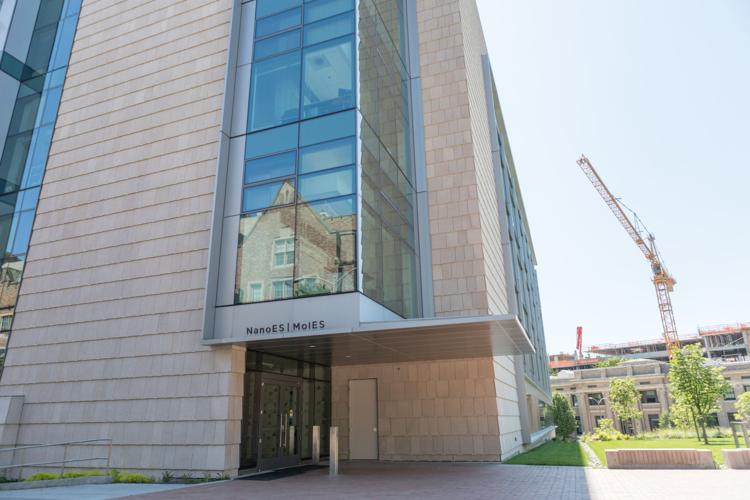 For new admits to the College of Engineering, peer-led clustered courses known as Engineering First-Year Interest Groups (FIGs) seek to help develop strong study skills, a sense of community, and connect to upper-class undergraduate mentors. However, some students feel they are an imperfect solution to the problem of effectively supporting underrepresented students. 
First-generation engineering students and engineering students of color face unique challenges that E-FIG peer educators are not always equipped to solve.
Joining a FIG is optional for most first-year students, but students admitted directly to the College of Engineering must participate in an Engineering FIG (E-FIG). 
E-FIGs include Engineering 101 (ENGR 101) lecture covering introductory topics relevant to engineering. 
Linked to ENGR 101 is a 20-25 student course, General Studies 199: University Community (GEN ST 199), where engineering peer educators share personal experiences and guide discussions on topics like academic planning, campus resources, and social issues. The GEN ST 199 course also allows for small-group discussion of ENGR 101 lessons.
The logic behind E-FIGs is that time dedicated to exploring campus resources and making connections in a big school can positively impact overwhelmed new students.
"As a freshman myself, I joined a FIG that was tailored toward engineering classes and it was there where I met three other women in engineering who worked with me to help in our difficult engineering classes," Tiffany Yam, a third-year industrial and systems engineering student and E-FIG peer educator, wrote in an email. "[They] encouraged me to continue pursuing a field where women are not as present."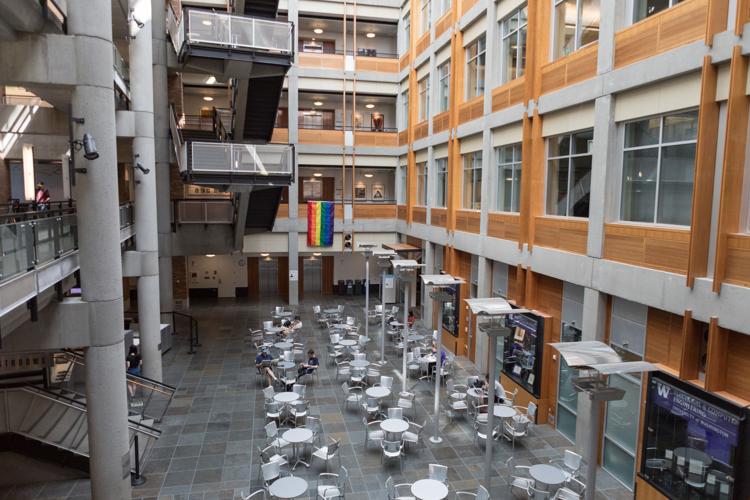 For Raul Villanueva, a second-year intended electrical engineering student and fellow E-FIG peer educator, the engineering program provided a valuable foundation for the fundamental engineering courses.
"The engineering department really encourages community building ... [E-FIGs] help students connect with others who have similar interests and many times the students will end up taking classes together," Villaneuva wrote in an email. 
Despite these community-building efforts and the College of Engineering's multiple diversity programs like Minority Scholars Engineering Program (MSEP), first-generation and minority engineering students often still feel a lack of support and access. 
Like many first-generation and underrepresented minority students, Yam experienced a strong sense of imposter syndrome and loneliness because her family struggled to empathize with her experiences in higher education. 
Villanueva, who comes from the predominantly Hispanic city of Toppenish, WA, echoed Yam's sense of uncertainty in his own abilities as the College of Engineering lacked representation of people with identities similar to his. 
"Compared to other students whose family understand what college is like, being a first-gen student I am experimenting on my own without much advice," Villaneuva wrote.
Villanueva and Yam believe E-FIGs themselves could do more to support first-generation, minority students.
"The E-FIG curriculum does focus on the [engineering] community and the diversity that it holds, but, given the taboo nature that being a first-generation college student has, there was no specific training on how to support a first-generation student," Yam wrote.
Yam expressed interest in tailoring her GEN ST 199 course to highlight the diversity and promote empathy within the engineering community by leading community-building exercises that address privilege. 
"I am also working to include all of the resources that minorities have access to on campus in my lesson plans," Yam wrote. 
Otherwise, the problems with E-FIGs arise from the students participating. 
Villanueva believes students have a tendency to resist engaging with the E-FIG curriculum because of its introductory nature. This has the potential to negatively impact minority students already feeling apprehensive that their peers will understand their experiences and inhibits minority students' ability to find a supportive community. 
However, Yam remained optimistic.
"Actively pursuing that potential community is better than not pursuing it at all," Yam wrote. "It's not a curse to be a first-generation student, it's a badge of honor and resilience because you made it even though society told you, you couldn't."
Reach reporter Estey Chen at science@dailyuw.com. Twitter:@esteychen
Like what you're reading? Support high-quality student journalism bydonating here.