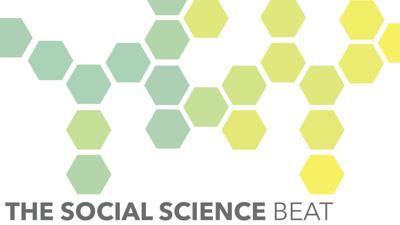 The Technology & Social Change Group (TASCHA), located in the iSchool, is a multidisciplinary research group looking at the ways in which technology can build "more open, inclusive, and equitable societies."
TASCHA is especially interested in how technology can be harnessed to make positive change in communities facing social, economic, and political barriers. Their work has helped people and organizations across the United States as well as in over 50 countries around the world.
One of TASCHA's biggest projects is their Development and Access to Information (DA2I) project. DA2I is a collaborative project with the International Federation of Library Associations and Institutions (IFLA) which demonstrates and evaluates how access to information contributes to development. 
DA2I was created to explore how increased access to information can contribute to communities around the world reaching the United Nations Sustainable Development Goals outlined in the UN 2030 Agenda.
The goals set by the UN include reducing poverty and hunger, improving education, equality, and economic growth, and promoting overall peace, justice, and sustainability. TASCHA makes the case that under the right circumstances, improved access to information can help countries reach these goals.
So far, TASCHA and the IFLA have published two DA2I reports which describe the ways in which access to information may contribute to development. This includes providing education and allowing people to make more informed decisions. The reports use a framework developed by TASCHA and IFLA researchers to measure progress made by countries toward providing meaningful access to information. 
Throughout the reports, TASCHA and IFLA authors discuss why inclusive access to information is so important to promoting positive social change.
"When everyone can enjoy [access to information], it is a driver of sustainable development across all of its dimensions," IFLA Secretary-General Gerald Leitner said. "When it is absent, insufficient or unequal, opportunities are missed, decisions are poorer, and progress is stifled." 
Overall, the reports find that access to information has a long way to go before it is inclusive. They argue that libraries have a large potential to expand access to information to all, and contribute to meaningful social change and sustainable development. 
Some of TASCHA's other research includes exploring how libraries can assist their communities by fostering the cultivation of knowledge and spread of important information. In 2018, TASCHA collaborated with the Annenberg Innovation Lab out of the University of Southern California to explore the role public libraries play in civic engagement.
Some ways TASCHA reported as possible ways libraries can contribute to civic engagement were in promoting and teaching web and media literacy, which would include helping community members be able to recognize fake news and other forms of misinformation. Additionally, libraries can provide information to community members about civic institutions and voting. 
TASCHA's project, Community Labs in Public Libraries, aims to design a model for "community labs" in public libraries in Washington which will be able to address misinformation and provide a space where community members can "collectively explore pressing social issues."
Another project with the African Library and Information Association, Advancing Library Visibility in Africa, is working to develop tools and resources for public and community libraries in African countries which will help them advance community development goals.
TASCHA's research on technology and information aims to help discover how positive social change can occur in our increasingly digital age as they explore the ways it may be used for good to make societies around the world more informed and equitable.
Reach reporter Emily Young at science@dailyuw.com. Twitter: @emilymyoung7
Like what you're reading? Support high-quality student journalism by donating here.