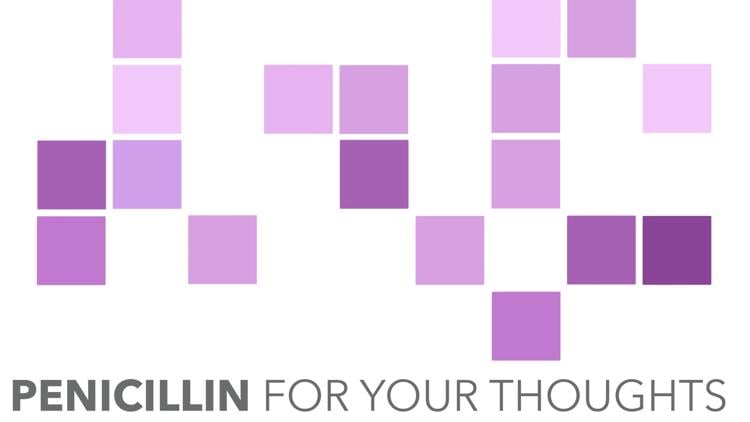 Editor's Note: The second quarter of Penicillin For Your Thoughts continues to explore the transition from pre-med to medical student to practicing doctor, not only in terms of schooling and physical obstacles, but also how one's identity and relationship with their passion is constantly being redefined. 
The United States is projected to be short 21,100 to 55,200 primary care physicians by 2032, and it's not just because medical students don't choose to specialize in it.
According to the World Health Organization (WHO), by 2020 the world will, for the first time in history, have more people aged 60 years and older than children younger than five years. Moreover, one-third of all currently active U.S. doctors will be older than 65 in the next decade.
Primary care physicians, as defined by the American Academy of Family Physicians, practice family medicine, internal medicine, or pediatrics and take comprehensive care of any patient that walks in. They are generalists and a patient's long-term physician, responsible for diagnosis, providing health education and disease prevention, tracking chronic illnesses, and referring to specialists if needed. In other words, physicians are passionate about public health, talking to people, and memorizing an insane amount of textbook information.
In her 2013 keynote address, former director-general of the WHO, Margaret Chan, outlined the importance of family medicine in monitoring chronic illnesses and stabilizing communities. 
"Health systems must have specialists and hospitals, of course," Chan said. "But they must also have primary care doctors who care about prevention. They must have doctors who know their patients long enough and well enough to truly manage the totality of health in all its multiple dimensions, including mental and spiritual needs."
The desperate lack in primary care availability isn't always enticing enough for medical school students. Factors such as lower pay, undesirable locations (too rural or too urban), and tedious clerical tasks typically discourage medical school students from choosing residencies in family or internal medicine. In addition, some students find being unspecialized in medicine a waste of their potential.
At the UW, however, more medical school graduates match in family medicine and internal medicine residencies than any other specialty. The 2019 graduating class saw 17% and 25%, respectively, enrolled in each.
The UW emphasizes primary care starting day one. Primary health curriculum begins right away with hospital mornings, in which first- and second-year students spend time in clinics and practice performing exams and interacting with patients. 
"I love [performing physicals]," second-year MS Allison Rollins said. "The patient population of my mentor group is young, healthy. I don't get the opportunity to do physical exams very often."
Even if they choose to specialize in other fields, UW medical students share a broad love for service, knowledge of health care disparities and injustices, and a spirit of activism. 
"Being in medicine I saw what medical professionals can do to help with those barriers," fourth-year MS Liz Reed, who hopes to pursue rural family medicine, said. "We have pretty powerful voices — those two little words, M.D. — and we can really be a voice in our communities, in higher places."
The residency in family medicine, the broadest field of primary care, alternates between clinic (outpatient) and hospital (inpatient) months.
"When I am on a clinic month, I usually get to clinic at ~7:45 a.m.," Danny Low, UW graduate and family medicine resident at Swedish Cherry Hill, said in an email. "Patients come in for all sorts of reasons — kids who are there for their yearly physical exam, folks trying to manage their diabetes and high blood pressure, folks who are suicidal, others who twisted or broke their ankles, women who are pregnant, etc."
On hospital months, the day starts around 6 a.m., consisting of receiving updates from overnight nurses, examining patients, doing rounds (presenting treatment plans to senior attendings and fellow residents), calling specialists, and admitting patients from emergency. 
"We like to joke that most diseases don't read the textbooks, meaning that you might learn in medical school or in a book that a particular disease is supposed to present one way, and is supposed to respond to medication in a particular way, and then you have a patient where neither is true," Low said. "So residency is about figuring out the nuance."
At its heart, primary care is the oldest form of medicine; it's the simple task of seeing someone in pain, learning their story, and helping them recover. Artistry in both manipulating medical knowledge and building relationships with other humans is the thrill and challenge of primary care.
"The patient is the center of everything and I feel honored and privileged to engage deeply with patients," Low said. "There is a unique vulnerability in doctor-patient relationships, with patients often offering a special glimpse into the intricate details of their lives … For me, living a meaningful life is about being part of a community, connecting to people, contributing in a meaningful way, and being in awe. In that manner, medicine has provided me an unparalleled opportunity to live life to the fullest."
Reach columnist Theresa Li at science@dailyuw.com. Twitter: @lithere_sa
Like what you're reading? Support high-quality student journalism by donating here.