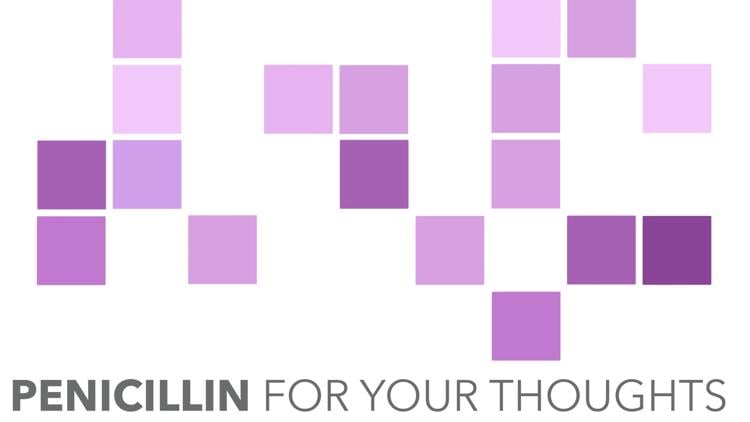 Author's note: Short coat studies is a mini-series within the Penicillin For Your Thoughts column that examines the transition from regular college graduate to practicing doctor, not only in terms of schooling and physical obstacles, but also how one's identity and relationship with their passion is constantly being redefined.
Even people outside of medicine have a general sense that the MCAT is some kind of SAT on steroids, and while that is a little misleading and generalized, it's not a bad way to think about it if it helps reduce the stress surrounding the test.
The exam spans seven and a half hours, including nearly an hour of optional breaks and lunch. It is composed of four 90- to 95-minute sections tested in the following order: chemical and physical foundations of biological systems, critical analysis and reasoning skills (CARS), biological and biochemical foundations of living systems, and psychological, social, and biological foundations of behavior.
The Association of American Medical Colleges (AAMC), who administers the MCAT, is pretty transparent about the MCAT and compiles information on its website and in public reports. 
The demographics of examinees is revealing of the current face of medicine. Whites and Asians make up the majority of test-takers — 47% and 28%, respectively.
However, comparing 2015-2017 and 2016-2018 data, there has been a 6% increase in non-traditional and first-generation test-takers (those whose parents do not have a bachelor's degree), suggesting that access to the medical school application is becoming more of an equal opportunity.
The AAMC states that the mission of the test is "to help admissions committees select students who are academically prepared for medical school." Naturally, I decided to fact-check them on that. Do admitted students find that the MCAT prepared them adequately for medical school academics?
Medical school students generally say doing well in their relevant courses allowed them to spend less time studying for the exam.
"As a science major, a lot of my coursework prepared me for it already," MD/Ph.D. student Cassia Wagner said. "I think the way medical school was described to me, if you didn't have a science background, the first block is rough."
Wagner's peers, Allison Rollins (MS2) and Christopher Yang (MS1), had similar experiences.
"I did well in the classes that correlated with subjects on the MCAT: biochem, physics, biology, chemistry," Yang said. "I didn't really study, I just took a lot of practice tests." Preparing for the exam is similar to training for a marathon; the mental and physical stamina is built over time. 
Rollins spent a summer studying for the exam, but she credited her undergraduate curriculum — in biochemistry and microbiology — for doing "most of the work." 
"I did honors poetry, took a comparative literature course for my comp credit, took a class on social constructs of architecture," Rollins said. "Thinking about things across multiple systems is really helpful for CARS. Really, CARS is just problem-solving."
MS1 student L'Oreal Kennedy took the MCAT after years of working as a nurse practitioner and raising a family. As Kennedy described, being out of school for so long meant studying for the MCAT was a steep learning curve. 
"[The exam] does a good job of putting a lot of fluff in the questions that you have to sort through," Kennedy said. "The STEP exams are like that: the timing of questions, the skeleton of it. I don't necessarily think you need organic chemistry, the whole series, to do well in med school. I will say biochemistry … Biochemistry is deep, but when you get to medical school, it's so helpful."
However, for all its hype, the MCAT actually manifests itself rather underwhelmingly in medical school.
"I think overall, the material was not applicable," Kennedy said. "The psych and social part, that was important, talking about research methods, the disparities ... I had seen that in practice, I understood why that was added."
The MCAT is the equalizing, objective parameter that schools use to compare one student to another, but it's not the key to getting into medical school.
In the 2019 cycle, the UW School of Medicine accepted applicants with MCAT scores in the 42nd percentile and with GPAs as low as 3.20.
As Yang put it, "Hard metrics won't keep you from getting into medical school." It's you who makes the doctor, not your scores.
Reach columnist Theresa Li at science@dailyuw.com. Twitter: @lithere_sa
Like what you're reading? Support high-quality student journalism by donating here.