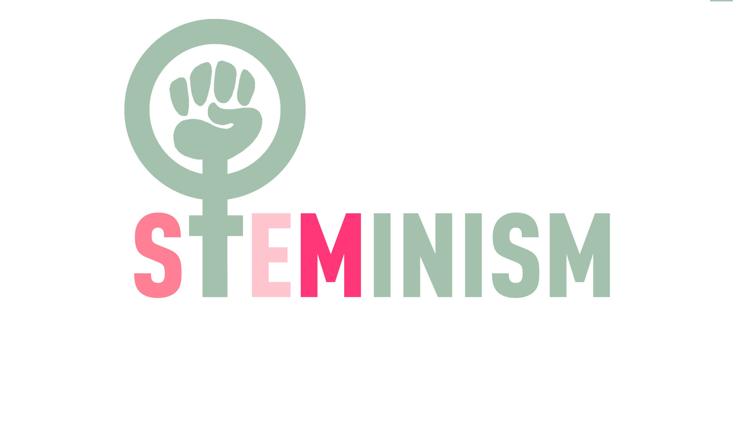 Editor's note: Steminism is a biweekly feature column, where Ash Shah highlights work and research being done by womxn in STEM at the UW actively challenging the dominant norms in science. 
In Autumn 2019, Amy Ko, an associate professor in the Information School, came out in an open letter titled, 'I'm trans! Call me Amy."
She spoke about navigating her new position, a unique yet challenging one, as a woman in the field of STEM.
"I don't just represent women in STEM, I represent trans academics in STEM, trans people in STEM," Ko said. "There are a lot of layers that I'm still figuring out." 
She talked about the overwhelmingly positive response she has received from the academic community not only at the UW, but across the world. Fields of work that she hadn't been able to engage in before were now welcoming her, opening up new avenues for research.
Today, Ko is heavily involved in research. Her lab, the Code & Cognition Lab, runs many different projects studying topics from inclusivity in education to improving productivity in computing.
For her, it all began in 2002.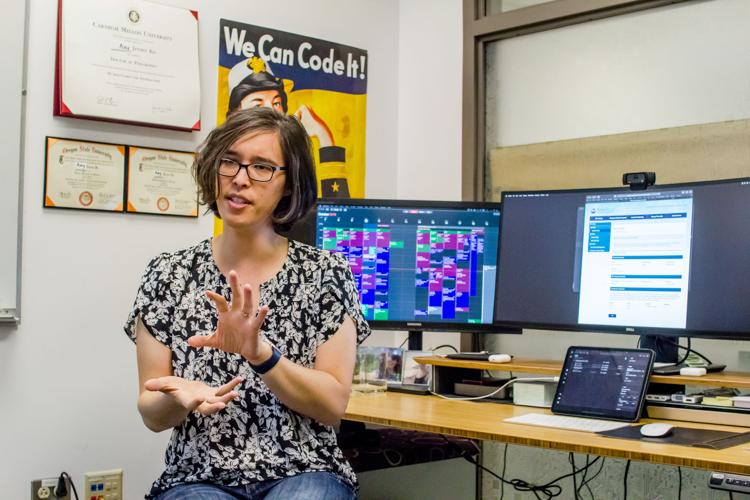 Fresh out of high school without a clue as to what came next, Ko started her freshman year at Oregon State University (OSU).
Her first task was finding an on-campus job, which unbeknown to her, would change her life entirely. 
She applied to one when she came across a listing to help install Wi-Fi at the dorms. Back when Wi-Fi was new and only just being set up in universities, the job offered a whopping $15/hr., making it a convincing offer. 
Ko was ready to apply when she saw another sign on the wall that read $15.25/hr. 
The extra 25 cents being all the convincing she needed, Ko applied for the second position — a summer research assistant. 
Having no idea what conducting research really meant, Ko scheduled a meeting with OSU professor Margeret Burnett to talk about the job and what it would entail. In only 30 minutes, Ko was convinced she wanted to pursue a career in research. 
"Her job was this amazing combination of pursuing curiosities that she had," Ko said. "There was no one telling her what she could or couldn't study."
Upon graduation, she earned a Ph.D. at Carnegie Mellon University working with human-computer interaction professor Brad Myers, researching how people create things using programming. 
Ko was always intrigued by the uses of computation. She wanted to learn how people used computation to express themselves or to solve real-world problems but knew just how hard it was to learn how to use computing in the first place, especially for those who hadn't had prior experience with it. 
"Think about classes like [CSE] 142 on campus here, that is a major barrier to anybody expressing themselves," Ko said. "A lot of my work focuses on removing those barriers."
On top of changing tech to make it easier to use by a wider audience, Ko wants to transform the ways we teach computer science and programming to improve understanding and accessibility. 
Computer science programming is centered around planning. Given a problem, you have to plan the solution you're going to write.
"People aren't very good at planning [their code]," Ko said. "Computer science teachers are not very good at teaching planning."
She began to wonder, how do we teach those planning skills? Because they are such a central concept to programming and writing code, how can we help people think about their planning more effectively? 
Ko decided to study the notion of a strategy — a way of solving a problem when you're programming. Is there a way to teach novices and new coders strategies that they can use over the blind edit-and-test approach?
To test this, Ko and her colleagues developed a simple strategy to use in debugging problems and then taught that to a classroom full of high school students.
"We discovered some really fascinating thing[s] about self-regulation and impulse control and how those are prerequisites to be an effective programmer," Ko said. 
Students in the classroom responded in two different ways. 
The first group of students, while they recognized the merits of the strategy and could see themselves being more effective while using it, still didn't use it. These students, impulsive by nature, continued to use rapid editing and testing over a slower but ultimately more efficient choice.
Others, who understood the purpose of being systematic in their work, embraced the strategy and were instantly more effective than other students.
Ko and her team are trying to use what they've learned from this to see how computer science curricula can change to teach students in a more effective way.
Additionally, Ko has conducted research on diversity, equity, and inclusion in the field of computing. 
But problems with inclusivity often begin before the college level.
"Academic advisers in middle and high schools will tell students that, 'I don't think you belong in this computer science class.' with some hidden agenda with that having to do with their skin color and gender," Ko said. 
There's this twisted idea that everyone in those classes is of a certain demographic and you're not "one of them" so naturally, you don't belong.
A lot of research in this field was around identifying the structural barriers that influenced those reactions, and Ko's research seeks to change these ingrained biases in teachers, instructors, and parents. 
Reach Assistant Science Editor Ash Shah at science@dailyuw.com. Twitter: @itsashshah
Like what you're reading? Support high-quality student journalism by donating here.