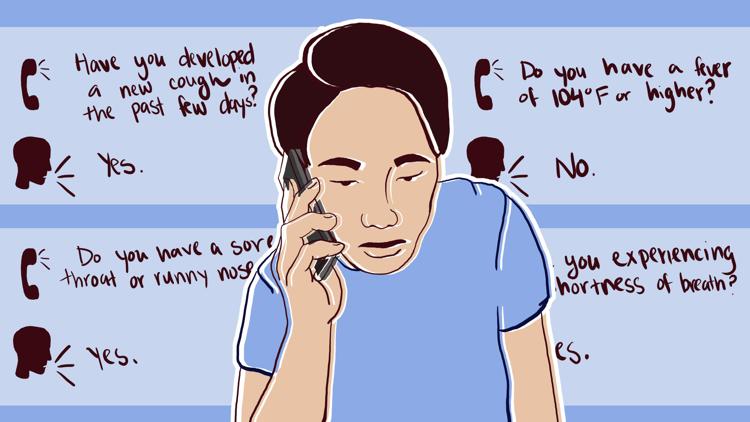 There are currently more than 21,000 confirmed cases of COVID-19 in Washington state, according to the Washington State Department of Health. The number came after more than 320,000 tests which has put intense pressure on hospitals and clinics over the past few months. To provide faster access to COVID-19 information, UW Medicine has launched a virtual assistance tool to screen symptoms of potential patients and guide them to appropriate care. 
The virtual assistance was developed using Amazon Web Services and serves as a robot who can ask people a series of questions including symptoms, chronic disease conditions, and recent working history. Based on the response, the robot provides initial medical evaluation and guidance to the next step of medical care.
"In the first six weeks, we had over 83,000 patients use this robot," Carrie Priebe, senior director of Enterprise Access & Innovation at UW Medicine, said. "We are pleasantly surprised with how many patients have used this virtual tool which demonstrates our patients need to have the instant access to resources." 
According to Priebe, the robot — which is available 24/7 — gives a faster response to patients who want to screen symptoms and know if they might have the virus. This relieved the intense pressure caused by a large amount of clinical calls. 
"We are trying to solve the problem of a large influx of phone calls from individuals that vary from people just wanting information to people who really need to be seen by a clinician in a short period of time," Kelly Resco-Summers, chief nursing and informatics officer at UW Medicine, said. "The chatbot allowed us to be able to triage those individuals quickly and route them to the appropriate level of information and care." 
In the process of developing the robot, UW Medicine worked closely with Dr. John Lynch, the medical director of Harborview's Infection Control. 
The robot asks precise questions to identify symptoms and the patient's conditions. The team wants to ensure the questions are asked in logical order and present the chat as an actual clinical conversation to patients. They form questions and dialogs that are reasonable from a clinical perspective. 
"There are some differences from region to region about how the disease is presenting itself," Priebe said. "We want to make sure [the questions] are adequately reflecting our local disease experiences." 
The team is constantly evolving the robot. According to Resco-Summers, the type of technology is applicable to a number of different disease conditions and might provide more services on these diseases in the future. 
"UW Medicine's mission is to improve the health of the public," Priebe said, "So when we launched this tool, we made sure it is available to both existing UW Medicine patients as well as those in the broader community and the public." 
The virtual assistance can be accessed both by phone at 1-855-520-2285 and on the UW Medicine website. It is available for both the UW community and the public. 
Reach reporter Sunny Wang at science@dailyuw.com. Twitter: @sunnyqwang64
Like what you're reading? Support high-quality student journalism by donating here.