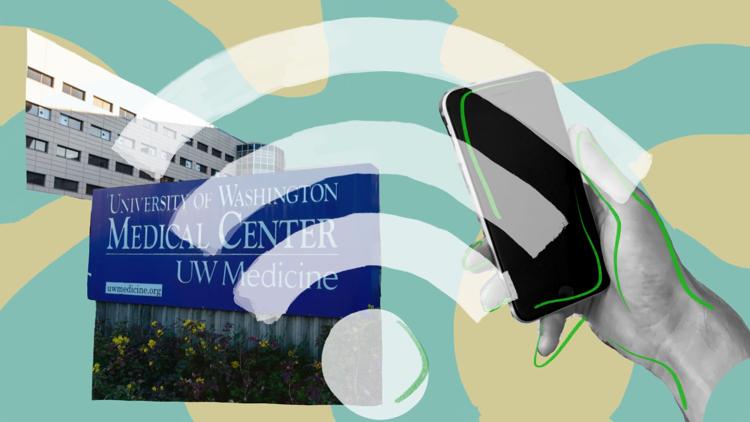 When it comes to COVID-19, a doctor's job is far from done when their patient is sent home. The aftermath of having the coronavirus can be as harrowing as the virus itself, especially because doctors have so little data thus far on the lingering effects of the illness. Recovering patients can experience everything from organ damage, to shortness of breath and decreased endurance, to mental health effects.
To help with these symptoms, UW Medicine physicians started seeing patients in their new Post-COVID Telehealth Clinic in May. The clinic coordinates a multitude of rehabilitation resources to help patients with the long-lasting effects of having the coronavirus.
While patients with extreme symptoms still need to go through UW Medicine's inpatient rehabilitation program, a lot of physical therapy can be done with patients safely in their own homes. Dr. Aaron Bunnell, assistant professor of rehabilitation medicine, explained that appropriate physicians can coach patients through exercises or any persistent mental health concerns, all online.
"The most common issue by far is the shortness of breath and massively decreased endurance," Bunnell said. "[With] shortness of breath, even going up a flight of steps, or in the worst cases standing even for a few minutes, can be exhausting."
COVID-19 is often accompanied by lung complications that lead to these endurance and respiratory issues, in the worst cases causing things like pneumonia, acute respiratory distress syndrome, or sepsis. Recovery from lung damage is slow, and patients can face difficulty taking care of themselves while they gradually regain their strength. The clinic hopes to provide comprehensive care for patients during this strenuous time in their lives.
To do so, the clinic has been modeling its approach to care after how physicians have long dealt with PICS, or Post-intensive Care Syndrome, according to Bunnell. Patients admitted to an intensive care unit (ICU) often develop preventable health issues unrelated to their original illness and need multidisciplinary assistance after being sent home. Traumatic ICU experiences can leave patients depressed or experiencing symptoms of PTSD in addition to physical health complications. For COVID patients, the mental health repercussions are only intensified by isolation.
"Another issue with the COVID survivorship is when you did your hospital stay you really were isolated," Bunnell said. "I think it's a really hard hospital stay for a lot of people."
While the clinic currently only sees two to four patients a week from discharges, Bunnell says they have been slowly building to seeing more. He believes their systems are ready to take on the surge of patients he anticipates seeing in the fall; while not all patients recovering from COVID-19 even need rehabilitation, it's unclear how many might be flooding into UW Medicine come October.
"I think we're still trying to figure out exactly what that percentage of people [that need rehabilitation] is," he said. "Given that we have 5 million infections, even if it's a small percentage of people, it's big numbers."
Even so, we can each do our part to keep those numbers as low as possible. Stay home, wear a mask, and find King County COVID-19 testing sites here.
Reach Co-Copy Chief Sam Steele at science@dailyuw.com. Twitter: @samsteele246
Like what you're reading? Support high-quality student journalism by donating here.