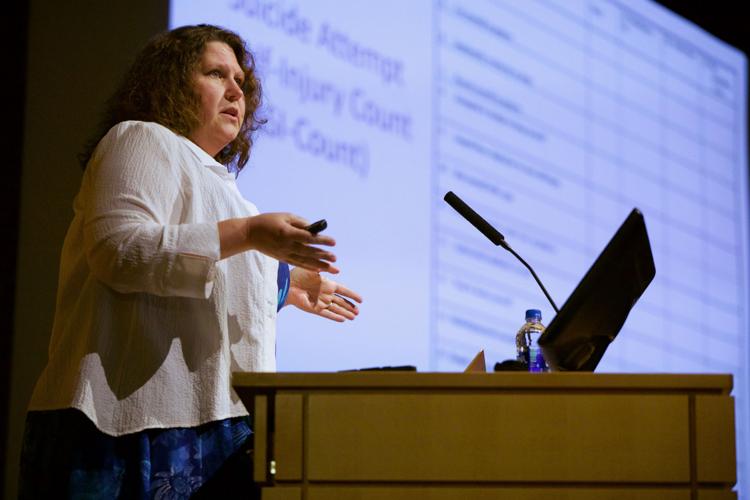 Faculty, students, and staff gathered in Kane Hall May 30 to celebrate the legacy of renowned psychologist and UW Professor Emeritus Dr. Marsha Linehan. The lecture, put on by the department of psychology, was held to mark Linehan's retirement from the UW, where she has taught since 1977.
At the time of her retirement Linehan served as both a professor of psychology and an adjunct professor of psychiatry and behavioral sciences. She was also director of the behavioral research and therapy clinics — UW clinical research centers focused on treating individuals with highly treatment-resistant disorders, in particular individuals with a high risk of suicide.
The event's speakers were Dr. Kate Comtois and Dr. Michaela Swales, both of whom have worked closely with Linehan. Swales is a clinical psychologist and professor of clinical psychology at Bangor University in Wales. Comtois is a UW professor of psychology and adjunct professor of psychiatry and behavioral sciences. She is also a psychologist and the director of the Dialectical Behavior Therapy program at Harborview Medical Center. 
Swales and Comtois each spoke to one of Linehan's most profound contributions to the field of psychology: the development of Dialectical Behavior Therapy (DBT), and her research involving individuals with a high risk of suicide.
DBT is a form of talk therapy, or psychotherapy, that uses a cognitive-behavioral approach. The treatment is unique in its empathetic, support-oriented focus, and consists of both psychotherapy and group therapy sessions. DBT consists of four key components: mindfulness, effective implementation of interpersonal skills, distress tolerance, and emotional regulation.
The implementation of DBT had a resounding impact in the clinical community. DBT was initially created in an effort to treat Borderline Personality Disorder (BPD), a notably treatment-resistant disorder categorized by a pattern of intense and changeable emotions, unstable relationships, impulsive behaviors, and often self-harm and suicide attempts.
"[DBT] was the first evidence-based treatment for a personality disorder … and it changed the field," Swales said.
DBT has been commended for not only its efficacy in treating BPD but also the ways in which its support-oriented techniques focused on the client's strengths, in contrast to the often negative perceptions of those with BPD.
"[Linehan] challenged the idea that clients were manipulative, and really taught how clients' responses made sense both in terms of what had happened in their pasts and in the current context," Swales said. "This is a stigma-busting treatment at a time in the therapy world when that really needed to happen."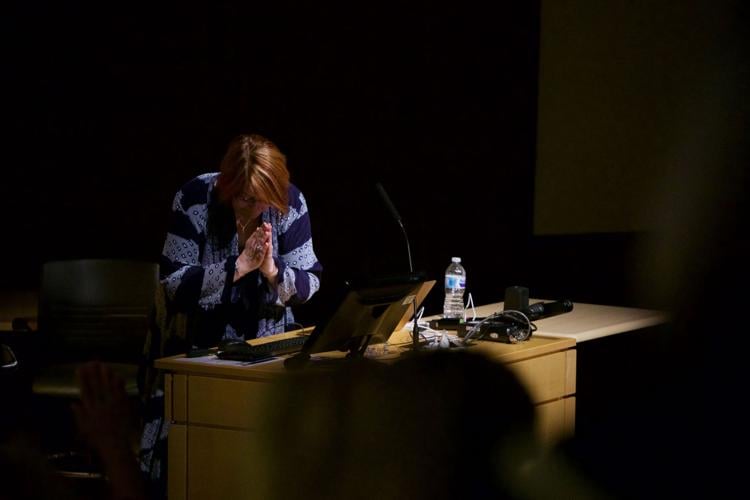 Linehan herself suffers from mental illness, a struggle she only began sharing publicly in 2011. She has received inpatient treatment several times throughout her life and was diagnosed with schizophrenia as a young adult, but has stated that she believes she actually has BPD.
DBT has gone on to be used as a treatment intervention for mood disorders, substance abuse disorders, and suicidal ideation, among other conditions. According to Swales, DBT has now been incorporated into national guidelines for mental health conditions.
Comtois spoke about Linehan's work with highly suicidal patients, and her contributions to the field of suicide prevention research.
Linehan was key in the development of several suicide prevention measures, such as the refinement of the suicide attempt self-injury interview (SASII) and the suicide attempt self-injury count (SASI-Count). These measurements have been implemented throughout the clinical world, and even in the military.
"When we first started, there were so few clinical trials for suicidal individuals and not enough suicide trial researchers to meet the need," Comtois, who worked with Linehan in several suicide-prevention trials at the UW, said.
Linehan saw this as a significant problem in the clinical field, insisting that those who were at the highest risk for suicide were those who needed treatment the most. Through her work with other researchers and the university's institutional review board, Linehan was able to receive approval to conduct trials with this key population.
Linehan didn't stop with her own contributions to the field. She recognized that the significant need for further suicide prevention research required individuals willing to take on the task, and dedicated herself to fostering the next generation.
"There was a particular focus on bringing junior folks along and coaxing the younger generation to decide that clinical research with acutely suicidal folks was going to happen," Comtois said.
When Linehan briefly spoke at the conclusion of the event, she made a reference to the time she spent institutionalized for mental disorders prior to her groundbreaking research and concluded with an entreaty to those in positions of power and privilege.
"[For] many of you that are in positions where you can let people in or out, I hope that you will help them because I realize there is not a chance I would be here if [the UW] hadn't let me in."
Reach reporter Lisa Gyuro at science@dailyuw.com. Twitter: @lisamgyuro
Like what you're reading? Support high quality student journalism by donating here.
Editor's note: An earlier version of this article incorrectly stated that Kate Comtois was a psychiatrist. This article was updated on June 24th 2019 to reflect that she is a psychologist.