Kevin Ryoo is well-known in the gaming community by his screen name "SeleCT." Following an illustrious 10-year professional gaming career playing multiplayer online battle arena and real-time strategy games such as Warcraft 3, Starcraft 2, and DOTA 2, Ryoo is now pursuing a computer science (CS) degree at the UW.
Ryoo can trace his love of gaming back to his childhood years when he would play games like Bubble Bobble, an online Japanese arcade game. He started playing Warcraft 3 in middle school and gradually grew in ranking until he reached the top four on the leaderboard. Soon after, his gaming career took off when he was approached by a Korean pro-gaming team with an offer to compete professionally under them. 
In the following years, Ryoo took part in global competitions for Warcraft 3 and Dawn of War. In both 2005 and 2006, he won two first-place championships at the World Cyber Games for Dawn of War. After Ryoo's family emigrated from South Korea to the United States and after graduating from high school, he began competing in the game Starcraft 2 as a member of the gaming team Dignitas for seven years and in the game DOTA 2 as a member of the team QPad for one year before he retired from his gaming career in 2015.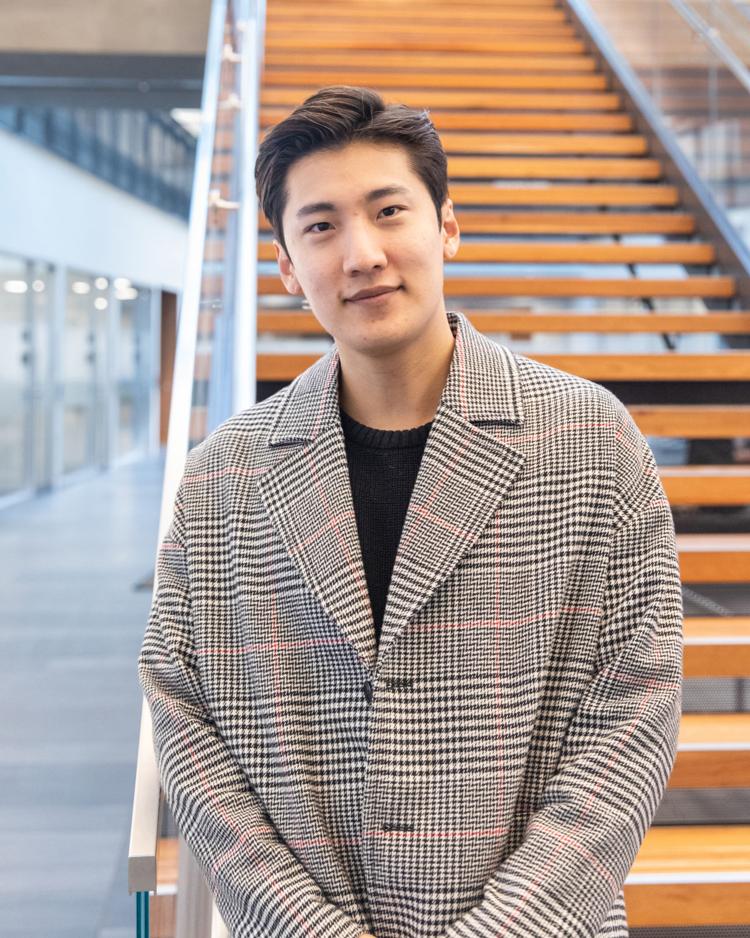 Prize money from placing in competitions made up a large portion of his income and the pressure to perform well grew as he got older. The lack of financial stability in a gaming career at the time was what finally pushed Ryoo to move on to other career options. During competitions, he started limiting himself to cut down on strategies with high risk. Though they could bring big wins, they could also result in larger losses. 
In the one or two years before the end of his career, he decided that if he didn't make money, he needed to move on to something else and to live a life outside of gaming.
"I couldn't play risky because I had more on the line and a limited number of tries compared to those younger than me," Ryoo said. "It was giving me a lot of stress when I was not winning as much as I was when I was younger."
Ryoo lists his appreciation of diversity and his rigorous work ethic as two of the biggest takeaways from his gaming career. His craft gave him a chance to visit countries like Italy, Singapore, Finland, Sweden, England, and Germany as well as the opportunity to meet people from around the world. The work ethic he developed as a result of his gaming training is a skill he still applies to his everyday life, including his college classes.
"When I had a match I had to be perfect every time in order to win, and I gained a good habit of working really hard to prepare for something to be perfect," Ryoo said. "[When I trained], I studied my opponents for their weaknesses and strengths, and [in the same way], when I study for an exam, I study my instructor to know how they make an exam."
Ryoo's love of gaming was also what influenced him to pursue CS at the UW.
"I first got really interested in the hardware [side of CS], so I built my own computer," Ryoo said. "I studied things like what the CPU, memory, hard disk, and motherboard do and I put them all together to make my computer."
Later on, he became interested in the code behind the games he interacted with every day. He is still exploring the different concentrations of computer science through his classes at the UW, but he finds the fields of machine learning, security, and database to be particularly interesting.
Ryoo's short-term goals may sound typical to your everyday college student: he plans on finishing his internship this coming summer with Shopify, graduating from the UW, and finding a full-time job. In 10 years, he aims to be working at a big tech company as a full-stack software engineer. In 20 years, he hopes to be an executive officer managing his own tech company.
When asked about the possibility of becoming involved in the gaming community again, Ryoo also showed interest in working for a gaming company in the future, especially at the companies that have produced the games he has played competitively in the past.
 "I know more about the games than the other software engineers," Ryoo said. "I could catch things that [other engineers] don't know how to; I know the things that make people get into a game … and what people like about games."
Ryoo ended the interview with a message familiar to his fans: "Sup son ¯\_(ツ)_/¯."
Reach writer Amber Hsu at science@dailyuw.com. Twitter: @ambrhsu
Like what you're reading? Support high-quality student journalism by donating here.