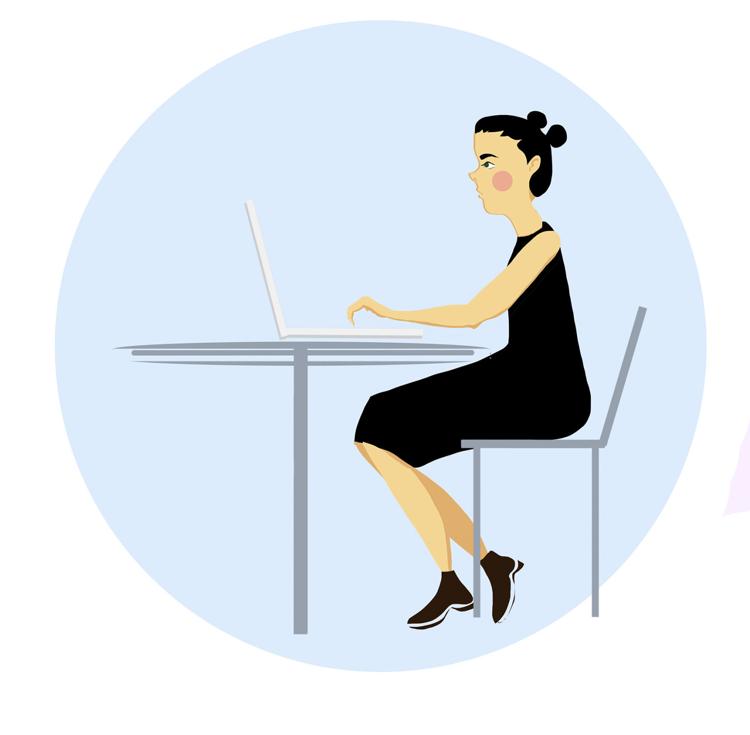 With campus once again coming to life and filling with fresh faces, many incoming students may be headed straight to STEM classes and degrees, easily overlooking the possibility of an English degree. 
The difference between a STEM and a humanities major is often inflated, which is especially odd at a university whose curriculum is becoming increasingly interdisciplinary.
Although many consider an English degree to be antithetical to the UW's multitude of STEM majors, associate professor Jesse Taylor argues that studying language and humanities is closely tied to fields like science and technology.
"Language is technology," Taylor said, explaining that literary and physical language has had a profound role in shaping history. 
Taylor continued to explain what he views as the "myth of STEM."
"By that, I mean the idea that science, technology, engineering, and math are somehow inherently more connected to one another, inherently different from all other fields, and inherently more useful than other fields," Taylor said. "They are also all inherently connected to language, culture, and history."
When elaborating about the UW's increased interdisciplinary focus, the humanities divisional dean Dr. Brian Reed explained that since the '50s and '60s, higher education existed between two cultures: humanities and science.
The English department, among other humanities departments, aims to bridge this gap. Taylor also noted that the UW is moving away from classic trans-Atlantic studies and toward Pacific Studies, positioning itself to take a front-row seat in terms of curriculum relevance.
This means creating more space for interdisciplinary dialogue. Already, the humanities department at the UW has crossed disciplines in a range of classes. Some of Taylor's classes, under a field of research called "environmental humanities," focus on questions like climate change, mass extinction, and the history of the sciences. 
"While we often think of environmental issues as being the domain of the sciences, they all basically boil down to what people do, to human values and choices," Taylor said.
Tools of the humanities, from close reading and interpretations to imagining alternate futures, are important. 
"[They are] vital to meeting the planetary challenge that is climate change," Taylor said. 
One concern of all majors at the UW, most stereotypically, for English majors, is job prospects. In response, the faculty is planning and strategizing to change the experience of capstone projects to be more in-field experience-oriented, as well as fusing those opportunities with increasingly relevant areas, from Indigenous studies to new classes in the growing field of technical writing.
"Everyone should major in something they find genuinely intellectually engaging, not simply a major they think is going to get them a high paying job after graduation," Taylor said. 
Among the changes is a new course called ENG 490, "Professionalization and Public Life," that focuses on the role of English majors in the world and is a revision on the former "pre-1900" requirement of the English major. 
"I think it both better reflects the fact that early 19th and 20th century material is every bit as 'historical' for us today," Taylor said. 
The way Taylor sees it, literature can bring the past to life and can bring about the historical awareness society needs in order to grapple with issues like climate change and immigration.
For students looking at what the English department and humanities at the UW has to offer, there is a new environmental cultures and value minor, as well as several English courses that focus on things like literature, technology, and the medical humanities. 
A new and quite flexible English minor has also been introduced, which allows students to complete it by taking purely classes that connect literature with science and technology. 
New and returning students, by dipping their toes in a few of these classes, just might find themselves doing a double-take at the humanities, and maybe, at the world.
Reach reporter Riley Grace Borden at science@dailyuw.com. Twitter: @Grayswansite
Like what you're reading? Support high-quality student journalism by donating here.