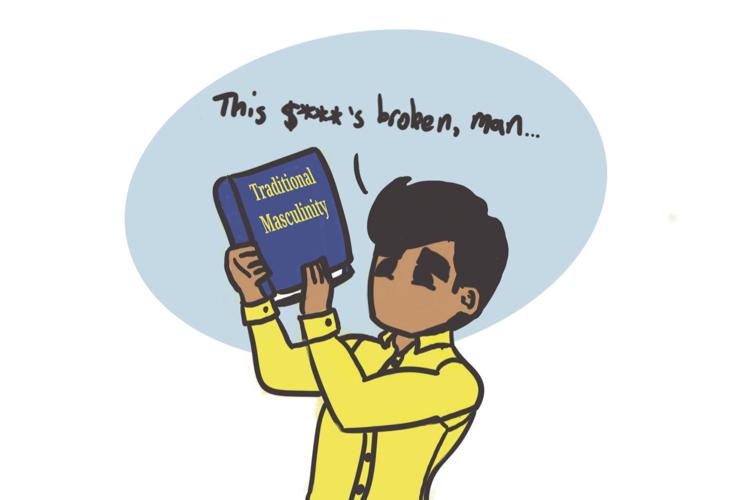 There's something fundamentally broken about men. Ninety percent of homicides are perpetrated by men, 77 percent of homicide victims are men, men are 3.5 times more likely to successfully commit suicide and are expected to live, on average, 4.9 years less than women. With all this in mind, it's difficult not to feel like masculinity is just an elaborate, protracted deathtrap, and we the stoic, emotionally-stunted passengers caught in its cold, unrelenting grasp — and it's all the more precarious when you're not cis, straight, white, and rich.
Lotta baggage to carry when you're trying to get it on.
With the controversial (to say the least) confirmation of Brett Kavanaugh, the release of the APA "Guidelines for Psychological Practice with Boys and Men," and, of all things, a goddamn Gillette ad, our cultural understanding of and engagement with traditional Western masculinity has reached a new flashpoint of conscious reckoning. More and more, we're asking ourselves: What does it mean to be a man, and can it be extricated from such deeply ingrained toxicity?
It's a question that many men have sought to grapple with in counseling.
"It has been the case for a lot of the folks I've talked to recently who have come in talking about how, as men, the ways in which toxic masculinity force men into kind of narrow ranges of emotional expression," Fievel Jack Finley, a counseling therapist at Hall Health, said. "As well as folks coming in struggling with examining male privilege and the ways in which they benefit in a world designed to privilege men."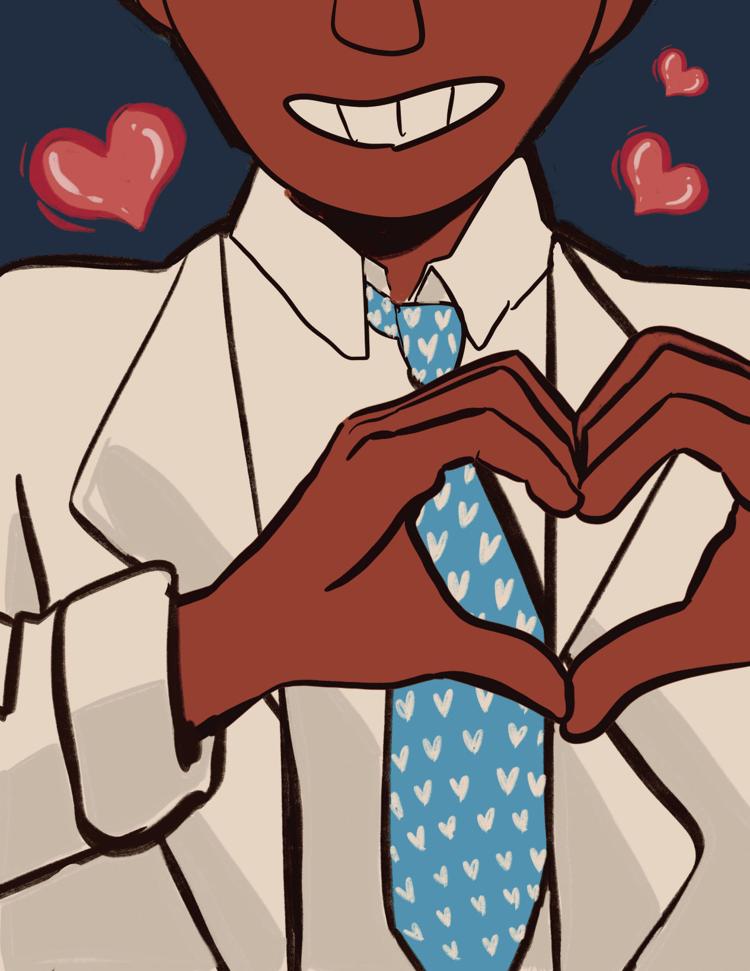 To speak frankly, the single most overarching crisis facing men's health is of masculinity's accessibility, meaning, who's allowed to access it and how they're expected to access it. Without a radical course correction, the restrictive expectations of who is a man and how they are supposed to act will continue to yield destructive results on men's health. Only time will tell just what the repercussions our current moment of upheaval will have, but until then, here are just a few assorted health tips to send you on your way:
Safe sex and contraceptives:
If you have a penis, use a condom — not only are they the most accessible form of birth control available, as they're available for free at multiple locations on and off campus, they're also the most accessible preventative measure for transmitting STDs/STIs.

Dental dams are flexible pieces of latex placed over your partner's genitals for oral sex. You can get them from Planned Parenthood or order them online, but if you're strapped for cash, you can also convert a condom into a dental dam by cutting it in half with a pair of scissors (just make sure there aren't any holes in the pieces you've cut). Planned Parenthood has a very helpful guide for this process on their Tumblr.

Plan B is a pill that someone capable of getting pregnant can take after having unprotected sex with someone capable of causing pregnancy.

Most insurance plans cover STD/STI testing, (which, by the way, men should be getting regularly too). If you don't want to/can't use insurance, the Planned Parenthood in the U-District offers sliding scale options for coverage.
Sex and sexuality:
"Sex is sacred. Your body is a temple, and you shouldn't share it with anyone." That is the gist of abstinence-only sex-ed. It's rather useless. As long as it's consensual, have sex with whoever you want, whenever you want. (Within reason.)

But seriously, use protection.

If you've started transitioning with hormones, your genitalia is probably going to change. Your clitoris can grow, your labia can puff up, your vaginal walls can stiffen — these are just a few examples. Be kind to your body and take it easy.

If you're sexually active, try to get regularly tested for STDs/STIs, especially if you're cis (doubly so if you're straight — y'all are infamous slackers on this front).
Gender-affirming care:
Binding is a chest compression technique. There aren't safe binding methods so much as less dangerous binding methods. You're pushing fatty tissue up against your ribcage, which in turn puts pressure on those bones. The bigger your breasts are, the greater the pressure.

"Never, ever, under any circumstances, put two binders on," advises Tony Void, a trans student at Edmonds Community College. "I did that once, and I broke a rib."

You can find additional binding tips on the DC Kings website.

If you're considering starting gender-affirming care such as hormone therapy, you can contact Hall Health and they can get you an appointment with a provider to further discuss options for you. This visit can be covered under the free subsidized visit granted to every UW student per quarter. Hormones are also considered to be prescription medication.
Mental health:
Look, life is challenging no matter who you are, and sometimes you just need to talk about it. Counseling is one way you can do that. The Counseling Center in Schmitz Hall is free, and Hall Health's mental health clinic offers multiple counseling options for whatever you may want or need. If payment is a problem, I can say from experience that they'll do their best to accommodate whatever your financial situation may be.

Anyone can be sexually harassed or assaulted. The Survivors Support and Advocacy Program is offered through Health and Wellness as a safe and confidential space for students to talk about what they want or need after sexual harassment, assault, relationship violence, or stalking. You can reach out to them at hwadvoc@uw.edu.

Informal drop-in counseling is available for free through Let's Talk, a partnership between counselors from Hall Health and the Counseling Center. Sessions are available from 2-4 p.m. Mondays through Thursdays in Ode, the Ethnic Cultural Center, the Q Center, and Mary-Gates Hall.

Sometimes, the best way to take care of yourself is to skip class. No one can be expected to work all the time at full capacity.
Reach writer Shahbaz Khan at specials@dailyuw.com. Twitter: @JadeMoonSpeaks
Like what you're reading? Support high-quality student journalism by donating here.